News / National
Zimbabwe's Black November
02 Dec 2018 at 10:49hrs |
Views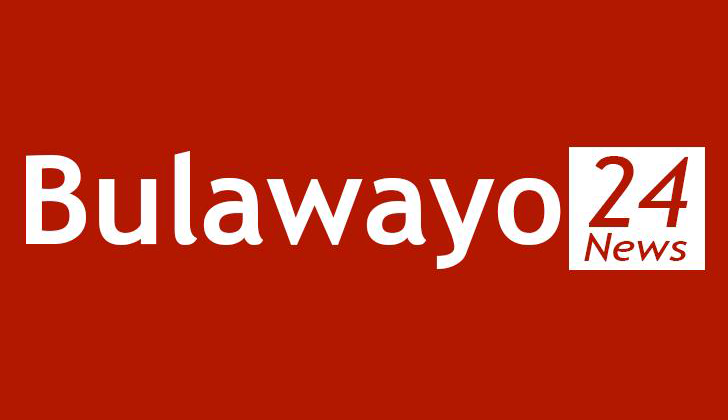 In Zimbabwe, the month of November is revered by most cultures and in traditionally considered as a sacred month.
So scared is the month that traditional rituals and rain making ceremonies are suspended and no marriages are supposed to take place as it is believed ancestors will be taking a break.
"There is a period where people must take a break. Even our ancestors also need a break," Godfrey Mwerenga, a traditionalist told the Daily News on Sunday.
Mwerenga said breaking such principles is associated with several misfortunes, which include drought, locust invasions, destruction of crops, amongst others.
If the beliefs surrounding November are anything to go by, the ancestors were indeed resting in light of deadly accidents experienced this month.
A number of tragic accidents rocked the country during the month of November.
On November 7 and at the 160km peg along Harare-Mutare highway, 46 people died on the spot while 80 others were injured when two buses side swiped in Rusape.
The death toll in the accident, which involved a Bolt Cutter and Smart Express buses, rose to 50 as more people succumbed to the injuries.
According to the police, the Smart Express bus driver who was coming from Mutare, overtook a haulage truck and a Toyota Wish at a prohibited overtaking zone.
Police said in the middle of overtaking, the driver saw an oncoming bus and tried to return to his lane but failed. In a bid to avoid a head on collision, he swerved off the road to the extreme right and hit the Bolt Cutter bus on the left side.
Barely a few days later when the nation was still mourning the scores
of lives lost in the Rusape bus accident, another bus tragedy hit.
In this accident, 40 people on their way to South Africa were burnt beyond recognition while 26 others were seriously injured when the bus they were travelling in caught fire and exploded near West Nicholson.
The Brooklyn bus which had about 70 passengers caught fire and exploded following a leaking gas cylinder among the luggage.
Police said the Brooklyn Express bus was travelling from Zvishavane to South Africa when it caught fire and was reduced to a complete shell along the Bulawayo Beitbridge highway.
Traffic Safety Council of Zimbabwe (TSCZ) public relations officer Tatenda Chinoda said the West Nicolson tragedy was not like usual road traffic accidents but was a road mishap caused by a passenger who smuggled a gas cylinder into the bus.
Chinoda emphasised that as an organisation, they seek to "generate and inculcate road collective safety consciousness" which they hope will lead to a road safety culture.
The police have so far positively identified 27 of the 30 people who perished in the West Nicholson bus disaster two weeks ago.
The 27 were identified through DNA analysis which were conducted at National University of Science and Technology (Nust)'s Applied Genetic Testing Centre (AGTC).
The Rusape and West Nicolson bus disasters were, however, not the only accidents that rocked the country in November.
One person died last Saturday when a Gweru-bound bus carrying Roman Catholic members who were headed for a choir competition in the "city of progress" veered off the road and overturned near Mzilikazi High School in Bulawayo.
The Tatenda Safaris bus was carrying 53 passengers.
Chinoda said they have noted with great concern the "recent outbreak of road accident fatalities" which he attributed to human error.
"This is an outbreak and it is so disheartening to lose so many lives in the shortest time possible. As TSCZ, we remain relentless in our drive to continuously educate our road users especially the drivers," Chinoda told the Daily News on Sunday.
Chinoda noted with concern that most passengers are not exercising their rights and called on them to present a united front against errant drivers to avert fatalities.
"As a customer, you must be satisfied by the product you want to consume and the product is road safety. It is unfortunate that when it comes to road safety, passengers are not exercising their rights as consumers.
"I challenge passengers to unite against errant drivers who take their lives for granted so as to combat fatalities on the roads."
Following the Rusape bus which was declared a national disaster, the police said they will close in on vehicle operators, drivers and road users who put profit and speed above human life.
As the country nears the festive season, Chinoda appealed to the motoring public to adhere to road regulations and follow the 10 road safety commandments.
The commandments stipulate that one must not drive without a licence, avoid excessive and inappropriate speed, passengers must demand that drivers slow down and save lives and that pedestrians must always stay alert when crossing the road.
The commandments also stipulate that thou shalt not drive through flooded rivers or bridges, thou shalt always wear a safety belt, though shalt always ensure vehicle and driver fitness before any journey. The commandments also require drivers must rest after every two hours of continuous driving, train in defensive driving and always obey all road rules.
Source - dailynews