News / National
Soldiers warn organisers of last week's demonstrations
20 Jan 2019 at 09:05hrs |
Views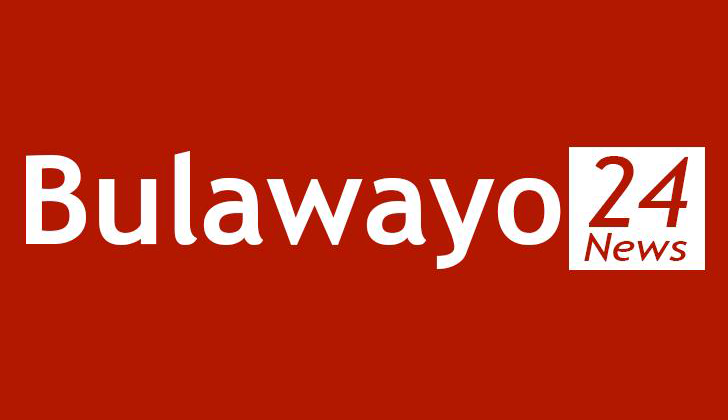 The country's security services have sternly warned organisers of last week's violent demonstrations against urging their allies to continue with their destructive plans this week, and has assured members of the public of adequate security.
Addressing a joint Zimbabwe Defence Forces (ZDF) and Zimbabwe Republic Police (ZRP) press conference last night, ZDF director of public relations Colonel Overson Mugwisi said law enforcement agents were ready to apply the law "without fear or favour".
"The Zimbabwe Defence Forces and security services have also noted with concern the misinformation campaign by the organisers of the recent riots, who are using the media to urge members of the public and business to continue engaging in the so called "shutdown", which has led to a trail of destruction, loss of life and injury to citizens.
"The security services want to reiterate the assurance by Government that adequate security has been put in place to ensure members of the public and business go about their activities without hindrance.
"The Zimbabwe Defence Forces and security services remain committed to the provision of safety and security to all members of the public. "In the same vein, we want to warn those bent on causing mayhem that the law will be applied without fear or favour," said Colonel Mugwisi.
Last week's premeditated violence - which was carried out at the behest of non-Governmental organisations (NGOs) under the umbrella of the Crisis in Zimbabwe Coalition (CiZC) - left a trail of destruction across the country's urban centres.
Property worth millions of dollars was destroyed, scores were injured while six people lost their lives.
ZRP spokesperson Commissioner Charity Charamba said there has been an increase in the number of cases of people committing crime, particularly robberies, while clad in military or police regalia.
Five people who disguised themselves as security agents to commit various offences have since been arrested.
"Some of these uniforms worn by criminals were seized by rogue elements during the recent riots in Epworth and Chegutu.
"A case in point is a recent arrest of five armed robbers in Epworth, Harare, on 14 January, who were using police and military regalia to commit armed robberies after hiring vehicles from car-rental companies.
"We are giving an ultimatum to individuals who have retired, deserted, and absented themselves without official leave (AWOL) from services to immediately handover uniforms either to the police or the Zimbabwe Defence Forces.
"All those who do not comply with this directive will be flushed out by already deployed members of the security services," she said.
Sinister hand
Last week's unrest was reportedly hatched at a meeting held on January 11 in Belvedere, Harare, under the ambit of the Zimbabwe Civil Society Convergence (ZCSC).
In essence, the meeting was meant to coalesce opposition pressure groups such as Tajamuka, Occupy Africa Unity Square, this Flag, ZCTU, General Consensus, Citizen Manifesto and Concerned Citizens Agenda under the umbrella of the Crisis in Zimbabwe Coalition (CiZC).
Initially, the stay-away – regarded as a euphemism for the violent protests – was meant to coincide with the dates teachers wanted to hold their demonstrations.
Sources privy to goings on in the civic society grouping, which has also been inciting civil servants to down tools, said it has since activated its second phase by launching a petition to AU chair Rwandan President Paul Kagame to intervene to stop the purported human rights abuses against "citizens".
In the petition, CiZC chairperson Richard Mahiya urged the AU to intervene in the same way they did in DRC after the recent elections, when it advised the elections management body in that country not to announce the final results.
Curiously, CiZC claims that the situation in Zimbabwe "might result in regional instability as Zimbabweans seek food, shelter and refugee in neighbouring countries".
It is believed that the security agents' timeous intervention to blunt the riots foiled the designs of the NGOs, who were buoyed by a $2 million injection by two Western governments.
CiZC was understood to be angling for a huge body count numbering more than 200 in order to build critical mass for its anti-Government offensive.
However, Mr John Holland, a British national who has permanent resident status in Zimbabwe and is also a security expert, has since countered the CiZC petition through a letter addressed to the AU chair.
In his correspondence, Mr Holland described the NGO as an anti-Government propaganda outfit that had been implicated in similar schemes in South Africa.
"I am a British national and permanent resident in Zimbabwe. Whilst I do not vote, I have worked locally with the police and anti-corruption committee. . . Thus I have some expertise in investigation and the petition present (by the CiZC) is simply anti-Government propaganda. . .
"At the time of the World Cup (2010) it set an office in Pretoria. I wondered why it did this and investigated same.
"The office funded the local SA Trade Union to disrupt the World Cup, where even British and US teams were locked down in their hotel. . .
"I traced the paper trail of the funds to Crisis Zimbabwe (sic)," said.
Subsequent investigations, he claimed, revealed that some Western governments were funding the organisation, and key officials from the said countries even admitted the same.
Mr Holland added that the Western governments indicated that they couldnt channel funds through their respective embassies as it risked being intercepted by SA intelligence services.
Source - zimpapers