News / National
Civil servants start receiving allowances
20 Jan 2019 at 09:16hrs |
Views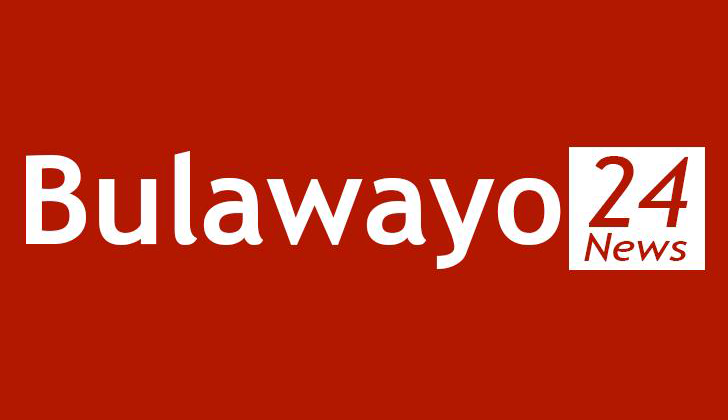 Civil servants started receiving their cushioning allowances last week, with Government reiterating its undertaking to adjust salaries on April 1 as it moves to protect the public-sector workers against recent price hikes.
The allowances range from 22,5 percent to 5 percent for the lowest-paid and highest-paid workers, respectively.
The comprehensive measures that are being rolled out by Government -which is currently implementing austerity measures to restore macro-economic stability - also include roping in the private sector.
Further, this week Government will convene the Tripartite Negotiating Forum (TNF) in order to lay the foundation for establishing a viable social contract among Government, business and labour.
Public Service, Labour and Social Welfare Minister Dr Sekai Nzenza is set to meet employer representatives and trade unions in what will be the first meeting between the parties in months.
Said Dr Nzenza: "The President (Emmerson Mnangagwa) offered cushioning allowances, having taken note of the economic hardships impacting people due to the fuel price increase and the general cost of living.
"It is a once-off payment and not negotiable, and it covers the period from January to March. The money has already been released by Treasury.
"It is given on a sliding scale, with the lowest-paid worker receiving 22,7 percent, while the highest-paid workers get 5 percent.
"But come April 1, we will review all civil servants' salaries, but more importantly, we have ongoing negotiations through the NJNC (National Joint Negotiating Council), which we are hopeful that they will be concluded in the shortest time possible."
The TNF is a platform for consultations, cooperation and negotiation on social and economic issues.
It is also considering finding a lasting solution to conflict among the three social partners.
The Sunday Mail has gathered that Government intends to press for a productivity-linked salaries and also urge employers to commit to justifiable pricing of goods and services during this week's meeting.
Authorities also intend to float the idea of non-monetary benefits for workers in lieu of frequent salary adjustments.
"On the private sector side, we have resuscitated the TNF and we plan to meet next week (this week).
"Already, the TNF Bill has gone through Cabinet and I will be tabling it in Parliament soon.
"I am very keen to enter into dialogue to hear the views and input from the employers and the trade unions.
"That is so because as Government, we do not have a solution but the solution can be developed out of dialogue with all parties.
"That way we intend to come up with a binding social contract.
"The meeting was supposed to be held last Monday but had to be postponed owing to the disturbances that took place in Harare.
"I have since directed my permanent secretary to resend the invitations to the employer organisations as well as the trade unions, including the ZCTU and the ZFTU.
"I will be announcing the outcome of the meeting upon conclusion," said Minister Nzenza.
In essence, the TNF Bill will give legal underpinning to the TNF and make its resolutions legally binding.
Further, Government is fast-tracking the establishment of the Zimbabwe National Productivity Institute, a statutory organisation tasked with training, consultancy and undertaking research in production.
The proposed institute will also serve to ease the collective bargaining exercise through correlating workers' remuneration with enterprise and sustainability.
However, its prime goal is to help industry enhance its competitiveness both locally and internationally.
Deputy director in the Labour Ministry Mr Langton Ngorima said: "The Ministry will soon be establishing the Zimbabwe National Productivity Institute in order to drive productivity consciousness across all sectors.
"The institute will be training Employment Councils on the need to balance productivity and remunerations.
"On the legislative side, we want to ensure productivity becomes one of the areas under which bargaining is based.
"In the main, there is intention for dialogue with both workers and employers to emphasise on non-monetary benefits because these are the ones that bring tangible change to workers livelihoods and they are not susceptible to the vagaries of inflation.
"We want to make sure that through negotiations, workers get decent housing and the issues of transport are addressed."
He added that continuing to raise salaries, particularly in the current circumstances, was futile as it was not sustainable.
"It is our intention to reactivate work towards conclusion of a social contract because we believe this is the only sustainable solution to our problems.
''The issue of prices going up and workers demanding more money has become the case of a dog chasing its tail, and is not sustainable.
"We want to engage and come up with measures where all constituencies forgo their privileges for the common good so that we afford the economy some modicum of stability and, in that way, ensure that we have macro-economic fundamentals being addressed . . .
"This can only be done when we develop a shared national vision and that vision can only come through dialogue through the TNF," he said.
Government and civil servants are still negotiating on the proposed salary increase.
Government last week tabled a $300 million package, but public-service workers are demanding a $1 733 salary, inclusive of allowances, for the least-paid worker.
Source - zimpapers