News / National
Remembering Jason Ziyapapa Moyo
20 Jan 2019 at 09:23hrs |
Views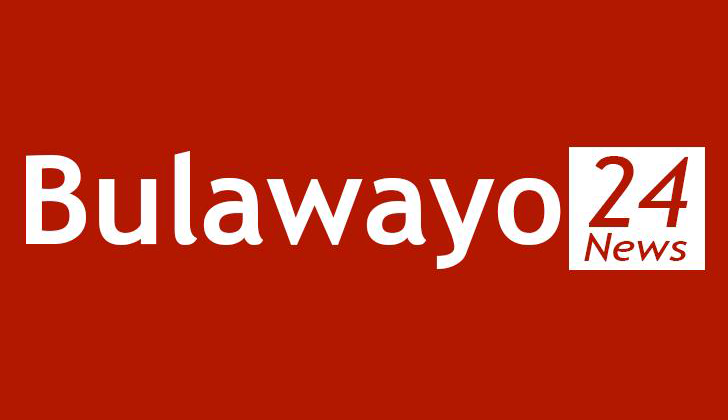 ON Tuesday marks 42 years since the death of Zapu Vice-President Jason Ziyapapa Moyo (JZ) in a parcel bomb in Lusaka, Zambia. JZ Moyo became the Secretary of the new ANC of Southern Rhodesia, which was formed in Bulawayo in 1956. The Chairman was Joseph Msika.
The new ANC was refusing the approach by the old ANC led by Reverend T Samkange. The old ANC was asking for the better treatment from the colonisers. The new ANC was saying, "we do not want to be ruled well, we want to rule ourselves." At the same time the Youth League was formed in Salisbury (Harare) in 1956 by James Chikerema, George Nyandoro and others. The two organisations, new ANC and the Youth League combined in 1957 in Bulawayo to form the ANC, which was led by Joshua Nkomo as President. JZ became the Vice Secretary-General.
Other members of the national executive were James Chikerema (VP), George Nyandoro (Secretary-General),
Joseph Msika (Treasurer-General), P Mushonga (Vice Treasurer-General), F Nehwati, P Mtandwa, Moses Ayema and Mdokwani.
When the NDP was formed in 1960, JZ was elected Finance Secretary and after its ban and the formation of Zapu in 1961 he was elected Zapu National Treasurer. This is the post he held until elected Second Vice-President by the ANC Congress held in 1975 in absentia.
JZ was one of the five members of the Zapu National Executive who were sent out of Rhodesia to lead the armed struggle. Other members were James Chikerema, George Silundika, Edward Ndlovu and Gorge Nyandoro. They were later joined by Jane Ngwenya in 1971. When Chikerema formed Froliz in October 1971 all the Zapu members of the National Executive refused to join him except George Nyandoro.
After the departure of Chikerema, JZ remained the leader of Zapu externally. It was under his leadership that Zapu rebranded the armed struggle.
A conference was held after Chikerema's departure where the rebranding of the armed struggle was clearly spelt out. At the conference three sub-organisations were formed under Clause 1 Section A (IV) of the Zapu constitution and Resolution VIII of the party Congress of 10 August 1963.
The three organisations formed were the Zimbabwe People's Revolutionary Council (ZPRC), Zimbabwe People's Revolutionary Army (ZPRA) and the Conference of Militants. JZ chaired ZPRC and the Conference of Militants, which was convened every three years. JZ chaired the first Conference of Militants, which was held at Chakwenga, east of Mwembeshi Training Camp, off the Lusaka-Chipta Highway.
At this conference JZ interacted with ZPRA cadres and gave them a strong sense of belonging. Delegates came from various ZPRA camps including training camps. I recall from Tanzania one of the delegates was Rodwell Nyika (Retired Brigadier-General Collin Moyo) who was undergoing training there. During the conference JZ was a member of my section. So it is a historical fact that I, Abel Ngayiza Sangwelibazi Fuyane Elias Ntuli Mazinyane once commanded JZ Moyo during the armed struggle. Unfortunately that good fortune did not last long because for reasons better known by the then Chief of Staff, Alfred Nikita Mangena, JZ was removed from my section.
During his stint in my section JZ was very cooperative. It was during that conference that JZ pushed the slogan, "Everything for the front and soldier comes first."
During that conference as chair, JZ gave a lot of the floor to ordinary soldiers to contribute during the discussions. That reminded me of the time I was undergoing training in the Soviet Union. He was invited to attend the 21st Congress of the Communist Party (CPSU) in 1972/3 where he read a solidarity message from African Liberation Movements. He abandoned the comfort of his hotel room to spend a night with us.
During ZIPA he popped up in Maputo, Mozambique in January 1976 to give encouragement and boost morale. In 1971 he and Jane Ngwenya came to Morogoro in Tanzania to brief the troops on the Chikerema Crisis. He spoke of Chikerema misleading them . He accused Chikerema of ukumpentsha (saying wrong things). He used to regularly visit the front to encourage ZPRA soldiers. From the day of its inception, ZPRA enjoyed JZ's total support.
He made sure ZPRA's progression continued uninterrupted to what was later termed the "The Turning Point." The progression towards that goal was engage while rebuilding depleted ZPRA forces, send personnel to train as platoon commanders and commissars as early as in 1977 with training of regular troops at Mlungushi in parallel.
An experimental battalion was formed late 1977 with the task to clear enemy forces that had infiltrated Zambia around Kabanga Mission. The momentum to build ZPRA was progressing well. JZ then facilitated the appointment of the ZPRA commander into the education committee so that ZPRA members would be offered scholarships.
He also facilitated the posting of ZPRA members on diplomatic missions so that the armed struggle agenda got priority at all missions.
Once he ordered some small boys who had crossed from Binga to be sent to a mission school in Zambia for primary education. This was before Zapu opened schools in Zambia.
Zimbabwe House in Lusaka is where JZ was resident. The place was subject to enemy attacks during the period he was occupant but he remained there till his death.
JZ died on 22 January 1977 from a parcel bomb explosion. I got the sad news when I arrived at one of our bases on the banks of Lake Kariba from Rhodesia. The devastating news were broken to me by Mgewu one of our logistical officers. I looked at him and said nothing. I was in shock. I was disappointed to say anything.
My lips were quivering, lost for words and trying to wake up from that bad dream. I was trying very hard not to break down in front of subordinates. The mood at the base was sombre but everyone went about their duties as if afraid to engage in conversations. Noone wanted to talk about JZ's death. It would have meant accepting JZ's death. We were all in denial.
The next day I travelled to Lusaka. At Choma town I met Mbakiso Tshuma, a staunch supporter of the armed struggle. He was an engine driver resident in Choma. He was the second person to mention JZ's death to me. I said nothing.
On arrival at Zimbabwe House I met Zwafa(Elias Moyo), who was the brother to Air Marshal Elson Moyo.
He said to me "let us not cry but fight." He said he was quoting Vladmir Ilich Lenin, the leader of the Russian Great Revolution.
JZ was given a State funeral by the Zambian government. The same had been accorded to Herbert Chitepo in 1975. The pallbearers for JZ's casket were drawn from ZPRA Training Camp, CTT (Mwembeshi). Instructors from CTT were attached to the Zambian Army 1st Regiment for coaching on their role during the funeral. The instructors were also given temporary officer ranks for the sad occasion.
During the vigil, before the burial I was asked to say something and a few others as well. I remember saying, " whoever sent the parcel that killed JZ thinking his IDEAS would die must prepare more bombs because many more bombs because many more are prepared to die to keep his IDEAS alive."
The service before the burial was conducted at Zimbabwe House.
Multitudes were locked out because the venue was packed to capacity. After we had locked the gates, one of our security officers approached me with a message that there was someone at the gate saying he was Robert Mugabe and wanted to get in.
At the gate I recognised the now former President, with him was Don Mvuti and a third person, younger than the two who I think must have been Zimbabwe's current Vice-President, General Chiwenga (Retired). I asked one of our security men to accompany the three to Zapu President, Joshua Nkomo.
JZ was buried at Leopard Hill Cemetery in Lusaka with full military honours. After the funeral Zapu set up a Commission of Inquiry into his death.
Rtd Brig-General Mazinyane is the former Zipra Chief of Military Intelligence.
Source - zimpapers