News / National
More shutdown heroes emerge
20 Jan 2019 at 09:58hrs |
Views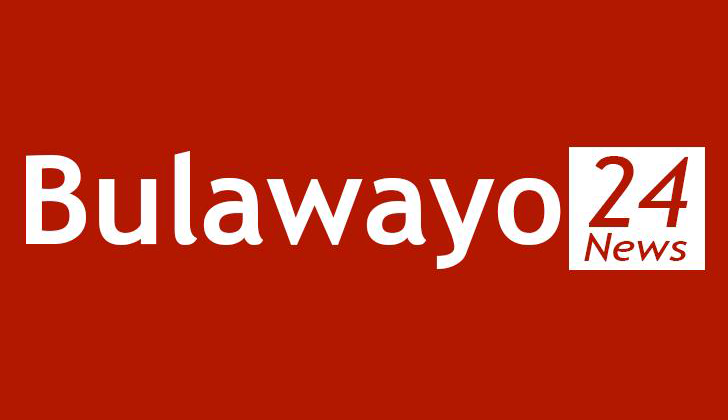 WHILE most businesses in Bulawayo's western suburbs were destroyed by hooligans under the guise of protests, citizens will give credit to some business people who like a group of brave vendors and touts operating from Nkulumane Shopping Complex valiantly fended off a colossal mob that sought to destroy and loot property.
One of the business people who exhibited astounding bravado is former Cowdray Park councillor Mr Collet Ndlovu, who tactfully protected his business, after seeking services of "bouncers" to protect his investment.
After seeing other shops being looted and destroyed, Mr Ndlovu said he decided to hire "bouncers" that armed themselves with machetes and other weapons to drive away who would be looters.
He gave potential looters a chilling warning: "If you touch my shop, you will visit your ancestors." Mr Ndlovu who runs Mahweba Bottle Store, butchery and club in Cowdray Park said he had no option but to defend his investments.
"We had already heard that there was a group going around looting and destroying property. We were waiting for them, as they looted other shops at the terminus we waited for them to try their luck on my business.
"There were few unarmed police officers, so that was a do or die situation. They came to my premises and the bouncers apprehended one of the ring leaders and made an example out of him. That is when these pillaging groups decided to leave my business alone," said Mr Ndlovu.
He said the biggest casualties in the suburb were Pick n Pay, Athens Supermarket and Bottle Stores, Masimini Butchery, a pharmacy to name but a few.
"Even vendors were not spared it was just terrible. In overwhelming numbers the looters moved on from one shop to the other, looting and destroying property. At the end of every wave of the attack they could be seen moving around carrying their loot, which included solar panels, generators and bags full of groceries.
"Interestingly even young girls with children strapped on their backs were part of these mobs," said Mr Ndlovu.
He added that had he not tactfully and boldly made a decision he would have been left bankrupt. At Nkulumane Shopping Complex a group of about 36 touts and vendors armed themselves with slingshots and an assortment of weaponry and battled hooligans for almost three hours.
"Giving a vivid account of the events that unfolded during a three-day strike organised by the Zimbabwe Congress of Trade Unions (ZCTU), some touts and vendors said they defended the complex, as it was the only source of their livelihoods.
"It was a race against time and thought, we had to think fast. After getting a call from someone that there was a mob heading towards the complex, chanting violent slogans, we had but three options - to join, run or defend. The better and logical option being that of defending our turf, as it is our source of livelihood. As they slowly approached we liaised with the police who were at the complex. We told them of our intentions and because they too were outnumbered they agreed and said that they would assist," said Mr Desire Chidzingwa, a vendor at the complex.
He said the mob was attacking from all directions and there were vehicles that were dropping off people at the complex.
"This wasn't a demonstration it was more of sabotage, people were being dropped off by vehicles, we saw a Toyota Quantum, a white Ford Ranger, as well as other vehicles dropping off people. After they managed to gain entry into the complex, we decided to attack.
"They broke windows at a building near one entrance. We ran towards them and they were chanting and threatening us.
"When we realised that this was a life or death situation we decided to unleash what our small regiment had.
"We shot at them with our slingshots until they ran out. This was a point of no return, we managed to fend them off to near houses and at the same time we had apprehended suspicious looking people that were loitering about the complex and some that were part of the mob," said Mr Chidzingwa.
He said after they managed to drive away the mob they were outnumbered and decided to head back to the complex, where they held fort until the army came to disperse the mob.
"We were exhausted and wounded. We managed to apprehend at least 60 people whom we handed over to the police. What we gather is that some of these people are from neighbouring suburbs like Nketa, Tshabalala and Emganwini," said Mr Chidzingwa.
One Mr Njabulo Mabhotsha Sibanda said had they not decided to fight off the mob, they would have been blamed if the complex was looted and property destroyed.
"You see being a tout is not easy, you are blamed for every misdeed. In this case we wanted to prove that we are touts of a different kind. We are a family here and work together. This was one of the most epic situations we have ever encountered," he said.
Bus owners operating from the complex also gave out logistical support to the touts and saw the looters being driven off.
Meanwhile, war veterans in Bulawayo have condemned the destructive demonstrations, saying it had defeated the whole purpose of the armed struggle, which birthed an independent Zimbabwe.
"It was not the objective of freedom fighters to liberate people who destroy the gains of independence. We are totally against such behaviour of looting business people's property and goods.
"You cannot plan a strike that has a negative impact on society," said Cde Andrew Ndlovu, former war veterans' National Secretary for Projects.
He said constituencies in the country have worked hard to build and develop infrastructure and businesses for years and looting was the greatest betrayal that they had been dealt on business people who run the businesses.
Source - zimpapers