News / National
Mnangagwa addresses the nation on internet shutdown
26 Jan 2019 at 07:56hrs |
Views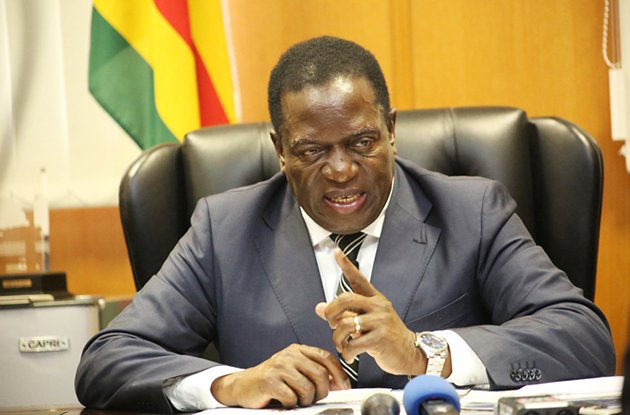 President Emmerson Mnangagwa has for the first time commented on the internet shutdown that enveloped the whole country last week.
Posting on his Twitter page on Saturday Mnangagwa said the internet blackout was justified.
"What we saw last week was the social networks being used to plan and incite disorder and to spread misinformation leading to violence. In response, the decision was taken to temporarily restrict access to prevent the wanton looting and violence, and to help restore calm." Mnangagwa said.
The President revealed that he is aware of the criticism that came from the public due to the decision but insisted that it was a temporary tactical plan to restore peace and calm.
"I am aware of the criticism of this decision, and we did not take it lightly. The measures were temporary, tactical and aimed at restoring the peace. This has been achieved, all restrictions have been removed and I look forward to continuing to freely engage on social media."
Mnangagwa further revealed that he is a firm believer in free speech and expression and has all times engaged people regardless of their persuasion.
"I believe deeply in freedom of speech and expression, and these rights are enshrined in our constitution. You only need to look at a newspaper or read my social media comments to see the level of criticism I get, and I welcome this." Said the President.
Last week pictures of people being tortured, raped and killed by the members of the police and the military during the internet shutdown emerged online.
The United Nations, European Union and other countries condemned the internet shutdown in the country and the continued crackdown on citizens by members of the security services.
President Mnangagwa is yet to address the nation on the violence that has been taking place from January 14.
Source - Byo24News