News / National
Zimbabwe army abductions, torture raise political temperatures
03 Feb 2019 at 12:04hrs |
Views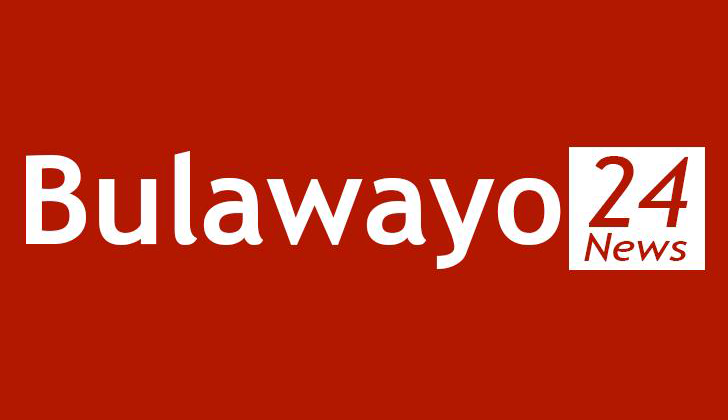 After spending two weeks in hiding, MDC activist Julius Chogodora believed he had escaped a deadly clampdown by security forces that followed protests that rocked Zimbabwe a fortnight ago.
One of the victims was savagely bludgeoned with sjamboks by members of the military force
Chigodora, a member of the MDC's district executive committee in Harare's Glen Norah suburb, was now spending his nights at a car park in the suburb as his security at home was no longer guaranteed.
He said it had become common knowledge that soldiers raided homes in the area between midnight and in the early hours of the morning hunting for opposition activists
Since the Zimbabwe Congress of Trade Unions (ZCTU)-led stayaway between January 14 and 16, security forces have embarked on an orgy of violence targeting opposition and civil society activists.
According to human rights groups, over 12 people were killed and 78 sustained gunshot wounds at the height of the clampdown, which was most pronounced in Bulawayo.
At least 14 women from Harare claim that they were raped by the marauding soldiers.
The MDC led by Nelson Chamisa now says its members like Chigodora have become targets of nocturnal abudctions by soldiers.
Chigodora told The Standard that he was abducted last Thursday while sleeping at a car park in Glen Norah where he was now spending his nights following a tip-off that state security agents were after him.
The badly bruised activist said the abduction happened at a time when they thought the targeting of the MDC activists by the army and police had ended.
"After the protests during the Zimbabwe Congress of Trade Unions-organised stayaway, soldiers will come to our area looking for MDC activists but we thought we were now safe since the cases of abductions had gone down," Chigodora said.
"However, one day soldiers abducted one of our colleagues Blessing Toronga and this forced many of us to go into hiding."
Chigodora did not go into hiding himself but would leave home at midnight and return around 5am when he believed it was safe to be home.
"I did the same thing last Thursday but armed men in civilian clothes went to my house and threatened my family," he said.
"After that they came to the car park and started searching each and every car until they found me in one of the vehicles."
Chigodora was allegedly bundled into a Toyota Fortuner and was driven away at midnight.
"They started beating me up while driving around until we got to the Mbudzi cemetery," he said. "I was interrogated until 3am as they demanded to know if I took part in the protests."
Chigodora said he was assaulted with an iron bar and a whip, mostly on his left arm.
"The man thought I was dead and they drove off, leaving me at the cemetery," he added.
"Fortunately a vehicle transporting vegetables from the rural areas rescued me and they dropped me off at Mazvimbakupa."
Webster Maondera, the MDC's Glonorah district chairperson, believes Chigodora's case is just a tip of the iceberg.
"This is very bad. Zimbabwe is setting a wrong precedent. There is no rule of law at all," he said.
"Abducting people at night only makes things difficult. The MDC leadership said they supported the stay away but it was not the party that organised it. This madness must stop."
The Zimbabwe Human Rights NGO Forum said 26 people had been abducted since January 14 and they were from Mazowe, Bindura, Epworth (Harare), Chikanga (Mutare) and Guruve.
MDC Alliance spokesperson Jacob Mafume said only an intervention by the international community would stop the abductions of innocent people.
"The MDC condemns the unrepentant behaviour being demonstrated by the Zanu-PF government, MDC members continue to be abducted under the cover of the night," he said.
"Julius Chigodora was abducted from his home in Glen Norah only to be left for dead at the Mbudzi Cemetery with life threatening injuries and a broken hand. Chigodora is a district executive member of the MDC in Glen Norah.
"At the same time of abduction, Evans Meza a member of the MDC youth assembly in Glen Norah was also abducted by men armed with AK47 rifles and his where about is still unknown."
The United Nations (UN) last Friday urged the government to investigate the "reported cases of violence, rape and incidents of unlawful detention, including of minors."
"The investigations should result in holding the perpetrators to account and bringing justice to those affected, assisting families who lost loved ones, ensuring due process of law to those in custody and providing survivors with necessary health, psycho-social and legal services," the UN's local office said in a statement.
"Acts of violence, rape, and other forms of violence are heinous crimes and a serious threat to every individual's rights to life and dignity.
"The safety, security and dignity of every person are universal human rights enshrined in the country's constitution and the Universal Declaration of Human Rights."
President Emmerson Mnangagwa has come under heavy criticism from the international community for using "disproportionate" force in putting down the protests.
Police and the army have repeatedly denied that they were behind the human rights violations and even blamed alleged impostors for the violence.
However, Mnangagwa and several ministers last week justified the heavy-handed response to the protests against a steep fuel price increase announced by the president over a fortnight ago.
On August 1 last year, soldiers shot dead seven protesters in Harare during demonstrations against delays in the release of presidential elections.
A commission of inquiry led by former South African president Kgalema Motlanthe recommended that the soldiers and police officers behind the killings must be prosecuted.
The latest wave of abductions and killings blamed on the army has the hallmarks of a similar clampdown in 2008 targeting MDC supporters and civil society activists after former president Robert Mugabe lost the first round of the presidential elections to late MDC founding leader Morgan Tsvangirai.
At the time MDC said over 300 of its supporters were killed, tens were abducted and thousands were displaced.
Mnangagwa and the army were linked to the violence as they sought a Mugabe victory in the June 2008 presidential run-off poll.
Mugabe eventually ran un-opposed after Tsvangirai pulled out of the race citing the violence against his supporters.
Source - the standrad