News / National
The untold tale of Chiredzi's 'Muti Wenhamo'
05 Feb 2019 at 06:46hrs |
Views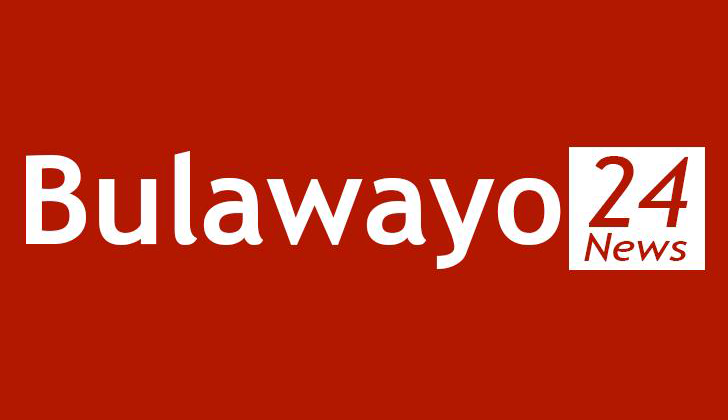 AARON Tonderai trudges along the dusty road in the sweltering heat of the south eastern sun in the sugar-growing town of Masvingo province, trying to reach a nearby shopping centre before exhausting his last ounce of energy. Salty sweat trickles down his chapped lips.
Hunger is gnawing at his bowls with the stubbornness of a cub that has not fed for days, and his sinking cheeks are already showing signs of malnourishment. He last ate unripe mangoes he picked by the road side two days ago, while finishing the last kilometres to Chiredzi by foot.
When he finally arrived, not a soul seemed to notice him. Tightly clutching his black polythene bag containing his few belongings, including a threadbare blanket which could only qualify as fishing nets in any civilised world; he hesitantly approached an elderly cobbler by the street corner to ask for directions.
The cobbler admited that he knew his uncle, Mordecai, but told him that he got a job at Green Fuel in Chisumbanje – so he had drifted from Chiredzi. Aaron felt deflated.
Immediately, he slumped to the ground with a thud; everything became hazy with black silhouettes dancing to and from like a boomerang in front of him. He gave up to his fate. He thought he was going to die of fatigue, thirst and hunger.
But after resting for a few minutes, he commanded his frail body to soldier on. He painstakingly propped himself up with one elbow digging into the ground, and he leaned painfully against a tree stem, before asking for some water.
The old man blankly looks at him, but to Aaron his teary eyes seem to have distressful, inquisitive, kindhearted and humanity etched.
The man handed him a roasted maize cob with a few lines left on it and a small water container. He hungrily devours the cob and took one long gulp of water after which the old cobbler directs him to a place he calls Muti Wenhamo.
Just like in big towns around Zimbabwe, where a place is a rendezvous for spinning deals, ranging from selling properties, vehicles, to finding the cheapest phone, Chiredzi has its own Muti Wenhamo.
It is as pitiable as the name suggests. Those who have been to Chiredzi can bear witness. It is under this munanga tree (acacia nigrescens) that many have realised their dreams
Aaron, now a kombi driver, told this reporter that one thing that distinguishes the place from the rest is the unity among those who spend time under the tree's cool shade. He even said every newcomer was welcome at the place.
"As the name suggests whoever gets to that tree is in dire need of something – be it a job, looking for temporary accommodation because you have been kicked out by your landlord or you are just new in town and don't have a place to put up.
"The day I got to Muti Wenhamo, I was so scared because of various stories that I had heard when I was still in my rural home of Zaka. I thought I was going to be robbed of my few belongings, but the moment I stepped under that tree, I was surprised because I was offered food and a place to put up that night.
"The tree is juxtaposed between Ngundu-Tanganda Highway and Budweiser Night Club, that is why one should be forgiven for thinking that it must be a place for social misfits, but as you can see, even enterprising women are now selling food here.
"Chiredzi is still expanding, so I got my first job the following day as a tractor assistant loading and offloading sand, although I initially came here looking for a job as a cane-cutter. After a number of months, I graduated to an unlicenced tractor driver. On a busy day, there are more than 50 people looking for something to do," Aaron ssaid.
He saved some of his meagre wages for a class two driver's licence. Nothing is impossible at Muti Wenhamo, even those who want a birth certificate or an identity card – someone is there to "sort" that for them.
Several people have testified that their lives transformed for the better after being at Muti Wenhamo.
Some are now cane-cutters, touts, truck drivers, commuter omnibus and bus drivers and some now work in several supermarkets dotted around the town, while others are now well-known second-hand clothes traders.
Town secretary Charles Muchatukwa said Chiredzi was looking to name a street or the adjacent shopping centre after the legendary tree.
"Yes, we have heard a lot of good stories about that tree. It's not one of those places known for drug peddling or abuse and other crimes associated with unemployment, but a place where one in dire straits can find solace, and rebuild his life without indulging in things that are against the law.
"We are definitely going to sell the idea to our councillors so that we recognise that tree," he said.
Ward 8 councillor Josphat Nzombe (Zanu-PF), in whose jurisdiction the tree is located, said he most of his employees came from Muti Wenhamo.
Nzombe runs a plumbing company.
"As the ward councillor, I am going to make sure that most of the guys here are employed in different companies because this is one of the places you can find the most honest and hard working guys in town. I have been recruiting all of my employees from here," he said.
Chiredzi West legislator Farai Musikavanhu (Zanu-PF) said youths that hang around the tree are trying to earn an honest living.
"I didn't know that the tree is the talk of town. I applaud that the tree is known as a place where hard working and honest men are found. It's difficult to find a place like this anywhere in the country.
"Mostly, such places where young and unemployed people are found are associated with drug abuse and other petty crimes, but the guys at the tree are an exception. I will see to it that some of the get decent employment," Musikavanhu said. However, despite the miserable state of the place, Muti Wenhamo remains one of the much talked about places in Chiredzi.
Source - newsday