News / National
First private teachers' college opens doors
17 Feb 2019 at 07:52hrs |
Views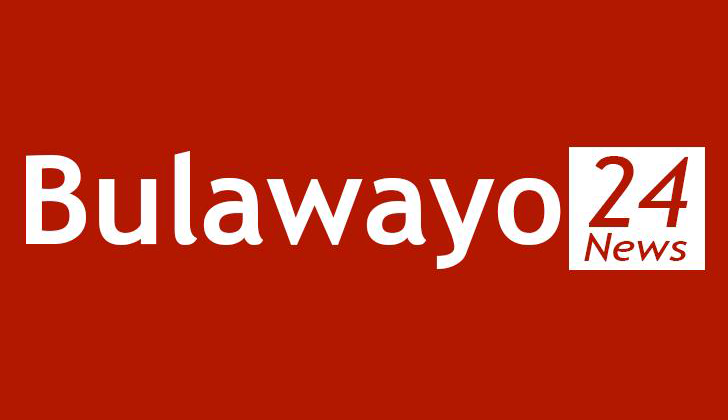 Zimbabwe is adopting a vibrant education system that imparts knowledge, which is suitable for the exploitation of locally available resources for its transformation towards industrialisation and modernisation of the nation.
In the same vein, the mantra Zimbabwe is Open for Business is realising the opening up of space for various players to also take part in advancing modern day education through teacher education as well as polytechnic education. Recently, the Ministry of Higher and Tertiary Education, Science and Technology Development approved the operation of Blended Education College of Southern Africa (BECSA) situated in Bulawayo to offer both Teacher Education courses as well as Polytechnic education.
BECSA is going to be one of the private teachers' colleges in Zimbabwe, and will be the first institution run by a Private Trust which is BES-Trust Schools whose trustees are seasoned professionals in various areas of specialisation and guided by an advisory council who are respected technocrats. It will open its doors in May, offering a Diploma in Education (Early Childhood Development, ECD and General Course) certificated by the University of Zimbabwe of which BECSA is in a Scheme of Association with.
Also on offer are a variety of courses under the HEXCO curriculum. It joins the league of teachers' colleges like United College of Education (UCE), Mkoba Teachers' College, Hillside Teachers' College among others.
One of the founding trustees, Mrs Rosemary Sibanda, a doctoral candidate in strategy herself, said she was humbled by the development which took them over two years of compliance working on the requirements such as ministerial approval, licensing and certification.
"This has been an emotional journey, which had many sacrifices, physical and financial including sleepless nights for the team in order to meet the rigorous criteria of associateship by the Department of Teacher Education which took close to two years. This is a game changer in the education space and the wait has been worthwhile, we have entrusted the operations to players who have experienced the gaps and appreciate what they have to solve.
"The focus of the college is to produce a technically competent individual with a mindset to create jobs and impact the communities. The college will use incubation hubs for skills development. BECSA is equipped to use blended learning and cutting edge technology in line with global technological trends.
The college will spearhead the industrialisation drive through producing a versatile and competent teacher who is technically oriented and innovative. BECSA has the capacity to expose students to the disciplines of science, technology, engineering, mathematics as well as heritage studies.
Both the teacher education and polytechnic education offered by the institution will be primarily based on the Heritage philosophy. On the whole, BECSA products will be able to translate their knowledge into goods and services, culminating into socio-economic development," said Mrs Sibanda.
She said the college is geared to bring the future of education into reality.
"It has to start with educational and vocational training. Educators and observers agree that the future conservatory is electronic with a capital E. The imminent is upon us and there is an urgency to undo how things have been done in the past with regard to instruction and learning methods. The imprint is indelible, the time is now.
Technology has transformed nearly every area of our lives, including education. In response to technology's impact and the potential to transform education, excelling in eLearning is BECSAs key deliverable and one of the institutions' primary goals. Driven by leadership from the college then enhanced by community involvement and partnership, BECSA has taken a first decisive step towards realising this goal and positions itself as a leader in Blended and Flipped eLearning."
National critical skills audit conducted by the Education Ministry, outlines that the gap between the literacy rate and skills level has remained wide as the former is at 94% while the latter is at 38%. The Ministry of Higher and Tertiary Education, Science and Technology Development has always urged polytechnics and teachers' colleges that they are important protagonists in bridging the gap between literacy rate and skills level.
"BECSA has the capacity and potential towards achieving the vision of attaining an upper-middle income economy by 2030. BECSA pursues to propel Zimbabwe's education system in order to bring peace, hope and prosperity through its products as desired by the Honorable Minister for Higher and Tertiary Education, Science and Technology Development, Professor Amon Murwira," said Mrs Sibanda.
The institution will pursue electronic learning, or eLearning, which refers to all types of education that leverage technology-based products and services, including but not limited to face-to-face, flipped, hybrid, blended and fully online courses that employ technology.
"The objective is to cultivate an innovative, collaborative and evolving communities of learning based on the principles of servant-leadership. The college strives to further establish itself as one of the leading higher education institutions excelling at eLearning in the Sadc region and beyond.
BECSA believes that everyone deserves to be educated. With support from strategic partner institutions like Eduloan-Fundi, BECSA is able to provide study opportunities for all students as it works together with the community to bridge the knowledge gaps and reduce poverty through education."
The institution will provide every student who enrolls for the diploma in teacher education with a laptop from which they upload preloaded study material.
Please donate!
If Bulawayo24.com has helped you, please consider
donating
a small sum to help cover the costs of bandwidth. Anything you can provide is appreciated, thanks!
Donate with PayPal
Source - zimpapers