News / National
Bosso, Dembare face collapse
17 Feb 2019 at 07:55hrs |
Views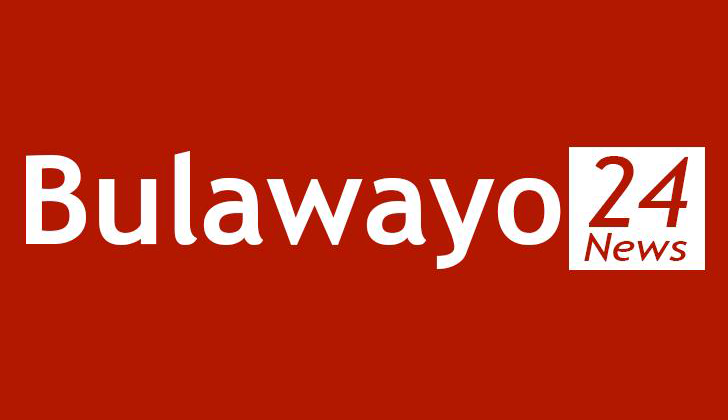 TIME is up for community clubs to continue to run on the old template of members whose contributions are just a drop in the ocean.
Many great names in sport have gone extinct because the so called owners who are the community have not come forward when it matters most. Dynamos, Highlanders and Shabanie Mine are the last men standing in a long list of luminary projects.
What does the future hold for them? The sad reality is they will someday collapse due to severe fatigue on those who have braved the heat. Times have changed, the formula is different today and no club can count on gate takings as the turnstiles have to compete with food on the table directly.
Industry has collapsed. Efforts to come up with solutions have been great but are not a bankable situation on which hopes can be pinned.
Unless Dynamos, Highlanders and Shabanie members and sympathisers do a reality check, their clubs will collapse like did Callies, Old Miltonians, Gweru United, Mutare United, Black Aces, Eagles, Italians, Bulawayo Sports Club, Black Horrors, Cobras and Bulawayo Rovers.
Times have changed so much that only teams funded by companies now remain viable options. Even those institutional clubs like Black Rhinos and Chapungu survive because their players are guaranteed monthly salaries and token bonuses.
Because of a template passed over from the colonial era where the Hwange Beerhall Trust and later through the Estates Manager Department, the club is funded, the coalminers will also join the three community teams in the downward slide.
It is about time leaders of the three teams take an inward look and admit that the future is bleak.
Dwindling attendances, poor quality football and high levels of unemployed people is leaving clubs struggling.
The ownership model must change or risk going down the Zimbabwe Saints way. Last week I drove to Saints Sports Club with a friend. Thembinkosi Masuku and his son Max cut lone figures at the clubhouse as they supervised people who are doing improvements ahead of an official launch.
Thirty one years ago, the place was a hive of activity as the club celebrated taking over the place from the Italian community. It was a year in which they also won the league title and Chibuku Trophy after losing the Rothmans Shield to Highlanders. The premises are the only reminder left apart from memories of former players.
Saints were a big football brand, at some stage rivaled by the likes of Dynamos in terms of crowd appeal, later Bosso and Caps United came on board. After years of perennial financial woes amid dwindling patronage the team owners headed by trustees and executive finally gave in, in 2010.
They had held on for over a decade and-a-half with individuals like Martin Mabvira, Lazarus Magwaro and late Canaan Muguti, among others, using their own personal funds to sustain the club.
It is sad that the community watched as Saints crumbled. The community had earlier on presided over the collapse of Olympics who gave us great players like the late Sebastian Sibanda, Patrick Ncube, Boyce Malunga, Tito Paketh and Fortune Zengeni.
Bulawayo Wanderers also known as Eagles the club that gave Zimbabwe Francis Paketh, Asan Karigeni, Boy Ndlovu, Rahman Gumbo, Clifton Mkwananzi, Clifford Mkwananzi, Richard Ndlovu, Eddie Zimunya, Allan Ndlovu, Johannes Tshuma and Elvis Chiweshe could not be saved by the same community that described them as Zimbabwean Brazilians.
Gweru United with stars like Thomas Chipembere, Kisdo Matsika, John Baison, Ranga Mutunga and Wonder Chaka was allowed to be extinct even efforts by lawyer Noah Banda in the 1990s were not enough. The community simply did not come to the party.
A way forward to guarantee the future of the three clubs lies in powerful individuals coming together and pooling resources. The generality of the members pulling their strength together to be shareholders with a shareholding that is like a company.
All sponsorships that have come Dynamos and Highlanders' way have just been tokens to keep the clubs going. They have not allowed any growth as they have fallen far from real expectations of the clubs and nation.
Another way is for the club executives to go all out and look for serious partner clubs abroad who could invest capital. They would leverage to sell replicas in Central Africa, tap the best talent from here for use abroad and give our teams the much needed capital boost.
The least funded clubs nowadays are community teams as companies now use sport for their social responsibility programmes through their clubs. They have also become conduits for deals for some to supplement their earnings.
There is no doubt community clubs have left a mark. Players like Mark Watson, John Reilander, Hamid Dhana, Clive Howard, Lawrence Phiri, Gibson Homela, Madinda Ndlovu, Proud Kilimanjaro Chinembiri and David Muchineripi have all come from community clubs.
They left an indelible mark in Zimbabwe football. But time may be running out for Bosso, DeMbare and Shabanie's future. Action is needed, now and not later.
Source - zimpapers