News / National
Mnangagwa must continue travelling
01 Mar 2019 at 18:07hrs |
Views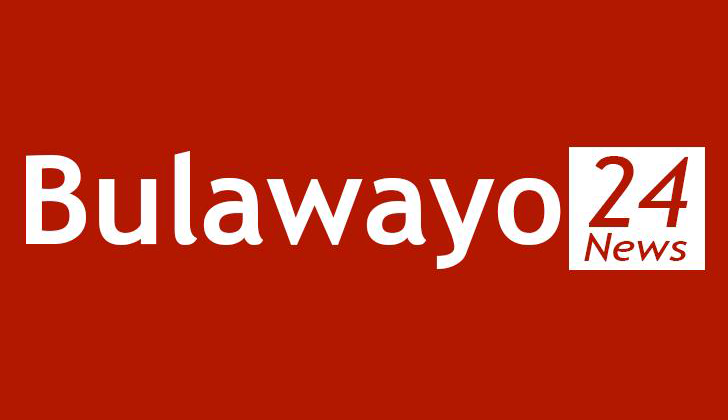 When the US-EU imperialist media and propaganda apparatus looks back at this era, their expert historians, writers, and political pundits, will be forced to admit traditional white supremacist arrogance was the reason they misjudged the Government and people of Zimbabwe.
Because Zimbabwe liberated itself by a protracted armed struggle against all odds, that legendary victory makes it one of Mother Africa's most unique models, when it comes to using patriotism to shield your people and government from unnecessary external interference.
For the Diaspora-based Africans who are having difficulty getting and maintaining a handle, on properly contextualising the barrages of attacks on Zimbabwe, that come directly from US-EU imperialism directly or the regime change agents who take pride for being on the payroll.
The latest focus from our former colonisers and captors, is a preoccupation with the travelling schedule of President Mnangagwa, which frankly is a continuation of an outdated narrative that was aimed at former president Mugabe after the defence forces of Zimbabwe, Namibia and Angola defended the DRC's territorial integrity and one year later launched the ground breaking land reclamation programme.
Before we begin explaining why President Mnangagwa must utilise every golden opportunity, to explain and defend Zimbabwe's position on the world stage, we must confess how joyful and pleasurable it is to take US-EU imperialism to task on the question of travel.
Depending on how we approach the topic of travel, we have the option of starting with our ancestors coming to the shores of the Western atmosphere in chains, or the adventurist disposition of every colonialist who left Western Europe and invaded Africa, Asia and the Americas with merciless barbarism.
What that does for Africans home and abroad, it distinguishes between those amongst our ranks, who prefer to highlight the horrific nature of the colonialists and imperialists and others that strategically magnify our genuine resistance. We are presently embroiled internally in a meeting of the minds, where the gauntlet has been laid down, concerning putting the brakes on all efforts propagating the notion that the struggles dealing with captivity (chattel slavery) and settler colonialism should be addressed separately.
First and foremost President Mnangagwa's history of travelling begins when he led the delegation of ZANU guerrilla fighters, that were chosen to go to the Nanking Academy in China for military training. That gives Africans both on and off the continent, an in depth analysis on how revolutionary freedom fighters, past and present have approached the question of travel.
Based on logic as opposed to emotionalism devoid of substance, President Mnangagwa and ZANU-PF recognise that as former President Mugabe's successor who emerged as not only Africa's, but the global spokesperson for land reclamation, travelling the world debunks the myth that Zimbabwe has capitulated to demands of US-EU Imperialism. President Mnangagwa and ZANU-PF also recognise that moving around both our mother continent and all over the globe, shatters US-EU imperialism's biggest lie concerning Zimbabwe, which is that once former president Mugabe left office US-EU sanctions would be lifted immediately.
Zimbabwe's most ruthless and hateful detractors are also guilty of glossing over how President Mnangagwa, has stopped ministers from travelling first class on Government business, which was the exact same thing that the late Pan African lion, Thomas Sankara did while presiding over Burkina Faso from 1983 to 1987. Let us not pretend that before the political dispensation in November of 2017, one of the major discussion points pertaining to Zimbabwe, was who after former President Mugabe would assume the mantle of leadership.
Unfortunately, many in the Diaspora who were expected to maintain the level of solidarity and camaraderie, that was displayed during the Second Chimurenga, tapered off primarily because many veteran organisers used this as an excuse not to defend Zimbabwe in the 21st century. Because the succession dynamic in Zimbabwe had both political and security ramifications, it was rather naive on the part of those who actually expected ZANU-PF, to treat the future of their nation like a front page story in the National Enquirer.
President Mnangagwa's travel programme also nullifies all meagre attempt by US-EU imperialism to put the microphone in the face, of any neo colonialist African head of state, to discuss the current state of affairs in Zimbabwe. President Mnangagwa's travel programme also puts the spotlight on US-EU imperialism's efforts to make the Diaspora-based regime change agents, who are routinely summoned to the Voice of America, US Senate and Congress or US State Department, to call for the maintenance of US-EU sanctions under the guise of a desperate plea for help.
President Mnangagwa's travel programme also exposes the racism and opportunism, that exists in circles who have earned the reputation as progressive and radical, but can't find it in their hearts to call for the immediate lifting of US-EU sanctions on Zimbabwe. Whether we travel like we did on the underground railroad or as freedom riders in the 1960s, or like our comrades who went to the Pan African gatherings between 1900-1945, the ultimate barometer should be if you are being guided by the African fighting spirit.
Those who are aware of President Mnangagwa and ZANU-PF's history, already know by word and deed that question was emphatically answered many moons ago.
-------
Obi Egbuna Jnr is the US Correspondent to The Herald and External Relations.
Source - the herald