News / National
National Reclamation Assembly confronts 'junta'!
02 Mar 2019 at 07:04hrs |
Views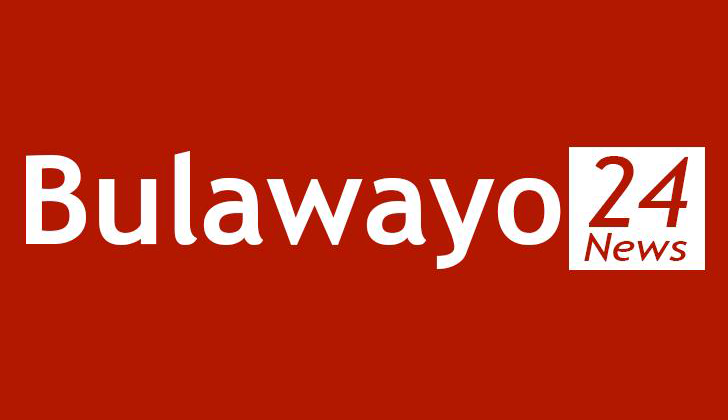 There was pandamonium at President Emmerson Mnangagwa's Munhumutapa offices as leadership of the National Reclamation Assembly stormed the building with their petition addressed to him and the international community. Below is a complete extract of the petition:-
As National Reclamation Assembly (NRA) we had indicated in our presser that the state of affairs in our nation was deplorable and volatile. We stated in clear and no uncertain terms that this was a recipe for civil unrest and anarchy. Unfortunately, this advise fell on deaf ears.
As representatives of the citizenry, we now point out that:-
a.) Government has become insensitive to the plight of the people whom it should serve, and who, it is assumed, voted for the same;
b.) The leadership has failed to uphold and protect the Constitution to which they operate under oath. This is a fatal failure that is unpardonable under all circumstances;
c.) ZANU PF government has totally failed to deliver on the promises it offered during the run up to the July 30, 2018 elections, there is no single indicator towards the promised economic resuscitation. Instead, the President spoke through his spokesperson that it is the beginning of a start to human suffering, a ruthless torment to follow. Such inept and irresponsible submissions are anathema to our cherished concept of UBUNTU. This is not only vexatious and deleterious to human existence, but a request to an equally harsh and resistive reaction from the electorate, whose rights are inalienable;
d.) Zimbabwe is a democratic and civilian state which demands no military engagement in the discourse of its political affairs, yet those who purport to rule and govern brush their misgivings under the authority of the bullet carpet and not the ballot pulpit! The nature of state panic leaves a lot to be desired, just to say less. A winner has no problem in handling winning principles, but losers grope. Kana mombe dzikapoya mudanga hadzidzorwi nepfumo, dzinopera, gadzira danga mombe dzigaremo. The route being taken by Zimbabwean authorities is an unheard of scenario in national governance;
e.) There has been an unfair distribution of national resources which is selective in favour of ZANU PF supporters in rural areas. Apart from vote buying, it is a coercive instrument to bastardize opponents into minds that are not their own! Social security nets are never to be preserved for the partisan;
f.) The use of military force and unprofessional policing and correctional services is deleterious to national development. The militarisation of civilian institutions is a futile violation of human rights. One can never instruct people to sit down outside when they are standing up inside. It should dawn on those engineering, perpetrating and enforcing violence against innocent civilians that the end knows the beginning. The people are aware of what they exactly need. It is the people who propose and define the Constitution and it remains never to be preserved for the elected few;
g.) Service delivery has deteriorated to alarming proportions due to government's lack of sincerity when it comes to dealing with its service to the people. It makes no rule;
h.) The international isolation of our government is both expensive and unbearable to the citizens who can no longer sustain the perpetuation of the status quo. It is appealing to the citizenry to opt for alternative faces rather than maintain disingenuous ones;
i.) The unabated attacks on civilians that saw many maimed, raped, displaced and killed is an uncalled for activity in a democracy. Government, if ever there is one, should take charge and accept responsibility; and
j.) As citizens we do not deserve such a rule where law is locked up, himanity humiliated, love lost and democracy destroyed and doomed. Enough has to be enough.
We now therefore make the following demands, to be addressed within the coming 21 days:-
1.) Dialogue be convened with all stakeholders to map out a lasting solution to the crises. The dialogue should start with the exposure of ZEC server results in order to quill the legitimacy wrangle amongst the rivals. To the voting public this is the truth that remains awaited. It seals the deals;
2.) Government should take the guilt and apologise for the ruthless and heavy hand it put upon its citizens who believed in it;
3.) The August 1st and January 14 atrocities should be accounted for in the same manner the Gukurahundi massacres should. Government should be besieged with these open crimes against humanity. The international seat should take forum;
4.) A compensation module be instituted for victims of conscience;
5.) The incumbent President should step aside and usher in a National Transitional Authority to which he advises accordingly, depending on whether the ZEC server results allow him to do so;
6.) Thereafter, we demand a settlement of our issues with little international intervention, but, failure of such an arrangement we preserve the right to invite sympathisers, no matter their nature;
7.) The removal of the military in civilian affairs;
8.) Genuine reforms in our electoral laws and processes and a sincere liberalisation of our wireless networks and channels;
9.) An economic recovery programme be put in place in order for smart partnerships to prevail;
10.) The civil service be well remunerated in order to function and deliver according to state requirements, and that it be free from military bondage;
11.) All prisoners of conscience be freed unconditionally for dialogue to take stage without fear and harassment. Government should not perceive those who challenge it as being schooled from outside their experience;
12.) The NRA be accorded status on citizens affairs in Zimbabwe, and not be seen as an appendage of political arrangements obtaining, however, its independence is never to be compromised when concatenating with a will popular in our land. Enough has to be enough!; and
13.) To serve the situation, NRA is in and to it. People power supersedes all power, if only the President and all his surrounds should know.
During the process of delivering the above petition and exercising freedom of association, assembly and expression, the NRA leadership were illegally captured, detained and interrogated by state security agents including the dreaded CIO, MID, PISI and Riot Police.
Advocate Walter Nyabadza is a Zimbabwean Human Rights and Constitutional lawyer; Legal Advisor for the National Reclamation Assembly and Writer.
Source - Advocate Walter Nyabadza