News / National
Behold, Chamisa's circus comes to town
03 Mar 2019 at 01:31hrs |
Views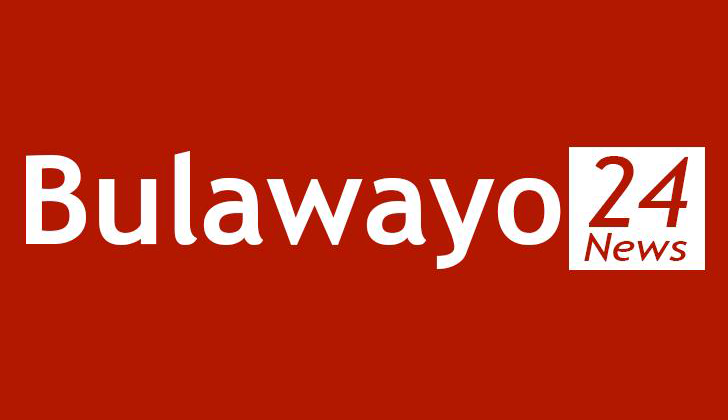 The pen, when wielded by the most potent hand, can indeed become mightier than the sword.
As Bishop Lazi told you last week, there are a few men and women who belong to a pantheon of gods who can conjure the secret gateway between real life and fiction.
This anointed group of extraordinary men and women are not kings of literature, but literary gods who can breathe life to characters and stories that erringly imitate real life.
Again, as I said last week, their fiction makes sense of reality and reality makes sense of their fiction.
Fittingly, nothing captures the current political drama in our beloved teapot-shaped country as William Shakespeare's "The Tempest".
A tempest, dear reader, is a violent, windy storm.
Well, in this tragi-comic piece of pencraft, Shakespeare — the high priest of literature — lays bare man's basest instincts, which, when mixed with desperation, particularly during the "stormy" episodes in life, become both comical and farcical.
While the Bible, in Matthew 18:20, says "for where two or three people gather in my name, there am I (God) with them", 19th century English naturalist and biologist Charles Darwin would have us believe that wherever people gather, natural selection — where the most strongest specie is likely to dominate and ascend to the top of the food chain — becomes inevitable.
Put simply, Charles Darwin was just saying contestation between and among human beings and various species is natural, and, therefore, comes naturally.
Earlier in the 17th century, Darwin's kinsman, UK philosopher Thomas Hobbes, had made a controversial observation that human beings are often involved in selfish, unrestrained and uncivilised competition to advance their own interests.
In Shakespeare's "The Tempest", the storyline carries an unhealthy dose of both Darwinism and Hobbesianism.
It talks about human being's vaulting ambitions and quest for power, which seems to be the current story of Zimbabwean politics.
The evil plot
Bishop Lazi will spare you the superfluous details and go straight to the relevant part of this intriguing story.
Bear with me as I tell this elaborate story by Shakespeare, which is a parable to today's sermon.
Two men who worked at King Alonso's court — Stephano, a butler fond of the wise waters, and Trinculo, a jester — survive a shipwreck while they were on their merry journey back to Italy after marrying off the King's daughter in Tunisia, Africa.
Just to put things into perspective: a butler is the most senior male servant, while a jester is a professional "joker – sometimes a fool — who entertains at the King's court.
The disoriented duo, oblivious of the fate of their fellow countrymen, wander different parts of an unfamiliar island ruled by Prospero — a noble native of Italy who, together with his daughter Miranda, had survived an assassination attempt 12 years earlier, and had fortuitously drifted to the same island.
In typical Darwinism style, Prospero, the deposed Duke of Milan — aided by magical spells conjured by incantations from his treasured magical books — had climbed the food chain to become ruler of the island.
As overlord, Prospero had taken Caliban — a native of the island and son of a dead witch called Sycorax — into servitude.
A thoroughly displeased Caliban, however, dreads the idea of serving Prospero and longs to be freed from his reign.
He, thus, always curses his master.
On the fated day after the shipwreck, Caliban, as usual, had been condemned to yet another mundane task of gathering firewood, and he has a chance encounter with a wandering and lost Trinculo.
Believing Trinculo to be a tormentor sent by Prospero, he hides under his cloak.
Just as the confused jester was about to pass the camouflaged Caliban, a sudden clap of thunder and ferocious flash of lightning — themselves a traumatic foreboding for someone who had just survived a shipwreck — force a frightened Trinculo to hide under the same cloak as Caliban.
Coincidentally, the intoxicated Stephano, with a bottle of wine in hand, is also passing by the place and discovers this contorted heap of bodies and legs, which, in his inebriated state, he confuses for a four-legged creature.
Just as many drunkards behave, Stephano reckons this strange creature can do with a sip of the wise waters.
Stephano quickly recognises his buddy Trinculo and they rejoice in renewed companionship, but a tipsy Caliban, after tasting beer for the first time, starts to believe that Stephano is a lord of sorts.
After drinking to their heart's content, the drunk trio's instincts get the better of them after they are convinced by the island's native, Caliban, to depose his tormenting master, Prospero.
They all agree to the hatched plan.
Caliban just wants his freedom, Stephano wants to rule the island and marry Miranda, while Trinculo will be content with any spoils of their treacherous enterprise.
Led by Caliban, the ambitious trio, armed with nothing but delusions of grandeur and alcohol-induced bravado, go for the kill.
In their drunken stupor, they are easily distracted by music, which they trace right up to Prospero's cell.
While there, they also find some beautiful clothes, which they began to steal and wear. However, they are immediately set upon by a pack of dogs and hounds.
This is how farcical their ambitious quest for power ended.
The tempest in MDC
Last year, dear reader, before the July 30 elections, we were entertained by the first scene of "The Tempest", where the late Morgan Tsvangirai's long-time butler, Nelson Chamisa — always intoxicated by delusions of might and power — made a bid for the highest office in the land.
Riding on the crest of an (MDC) "alliance" that was conveniently cobbled up with obscene haste, which roped in the opposition party's jester — Tendai Biti — and a sulking Elias Mudzuri, the ill-fated opposition party's enterprise became farcical and comical.
In drunken stupor, the comical alliance tried to sell delusional promises such as rural airports, spaghetti roads and bullet trains to a stunned electorate.
The result was predictable.
But after the elections, Bishop Lazi foolishly thought that the silly season of politics was done and dusted, but, alas, for as long as clowns and jesters are in town, the circus will go on.
With the elective congress in the MDC-Alliance on the horizon, we are now getting treated to the second chapter of the circus.
On Sunday last week, the troupe entertained at Mkoba Stadium, Gweru.
And it lived up to the billing.
"(President) Mnangagwa, you will give me two years (to govern the country) and (you) govern for two years, and we rotate like that as we rule our country together. Political dialogue is a necessity to unlock the political stalemate in the country. That is the agenda we have for this country," said Chamisa to his bemused audience.
It was a typical throwback to last year's pre-election campaigns.
But you always have to know that even a circus is scripted.
There is method to Chamisa's madness.
The comic acts disguised as rallies, where Chamisa seeks to elevate himself to the same stature as ED, are calculated to inflate and exaggerate Chamisa's political stock and gravitas and dwarf the political estimation of his rivals — Douglas Mwonzora and Elias Mudzuri — at congress.
But truth be told, it will not be much of a contest for as long as the young man still controls the instruments of violence and intimidation, which he still does.
Wrecking ball from Masvingo
Bishop Lazi knows Chamisa very well: that fleeting and ignoble little man is a schemer.
Far from being a democrat, he serves nothing but his vaulting political ambitions, and his vaulting ambitions have been a wrecking ball to the pillars of the doomed MDC in the past six years.
Many in the MDC blame Chamisa for the brutal ass whooping the party got from Zanu-PF in the 2013 elections.
Before the fateful elections, the leader of the
#Godisinit
brigade, who was then organising secretary of the party, told Tsvangirai that he didn't have to waste time and money campaigning to be president as God had shown him of the impending and imminent electoral victory.
As comical as this story sounds, it is actually true.
It was told by none other than the party's then-youth assembly secretary-general, Promise Mkwananzi, on March 10 2014.
"Chamisa has become unpopular for dividing the party through mishandling the primary elections and misleading the president (Morgan Tsvangirai) into believing that God had told him that the party would win last year's elections," said Mkwananzi.
He presciently added: "Chamisa seems comfortable to keep the party at abeyance, purge potential competitors and pave the way for his eventual takeover as president when he reaches the 40-year threshold."
This has since come to pass.
Bishop Lazi's colleague once quipped that in 2013 Tsvangirai should have simply shown the youthful delusional imbecile the voters' roll and asked him to show the constituency where God was going to cast his ballot.
But there is always method in Chamisa's madness.
Some say Biti — who traditionally has more brawn than he has brains — Elton Mangoma and Promise Mkwananzi played into Chamisa's grand scheme by pushing for Tsvangirai's ouster after the elections.
The trio were subsequently violently driven out of the party by Chamisa's apparatchiks, clearing the young man's path to leadership.
Mkwananzi has since joined the donor funds-munching NGO industry by founding a shadowy outfit called Tajamuka.
Similarly, a desperate Joice Mujuru, who tried to jumpstart her political fortunes through throwing her lot with Chamisa, unhappily discovered last year how "sneaky" and "evasive" the young man was.
In an interview with CapitalkFM on July 3 last year, she said: "We tried to talk to Chamisa (about forming an alliance) but he was sneaky and evasive. It also did not help matters that time was not on our side; that's why we are where we are," said Mujuru.
Crystal ball
But looking into the crystal ball, Chamisa will definitely win, but at what cost?
Those that dare to challenge Chamisa might definitely be on their way out of the party.
Just as Shakespeare's Julius Caesar who preferred "fat man" around him, Chamisa is unsettled by Douglas Mwonzora's "lean" and "hungry look".
"He thinks too much; such men are dangerous," said Julius Caesar.
There fissures are already apparent.
Elias Mudzuri tweeted: "The coming MDC-T congress threatens to tear the party apart and jeopardise our chance of winning 2023 elections — ruining the hopes of millions. Let's to what is right."
As the drama unfolds, all you need now is a rocking chair and copious supply of mhandire(roasted corn) or popcorn.
Bishop out!
Source - sundaymail