News / National
Mnangagwa's profligacy an antithesis of austerity mantra
29 Mar 2019 at 12:08hrs |
Views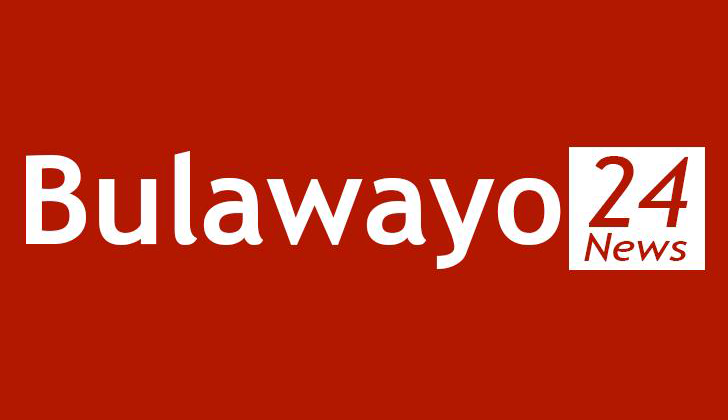 PRESIDENT Emmerson Mnangagwa has come under the spotlight for his profligate spending on foreign trips whose value to the country is yet to be justified by a government that has been touting the "austerity for prosperity" mantra as a central plank of its economic policy.
Since rising to power in 2017 through a dramatic military coup that toppled long-time leader Robert Mugabe, Mnangagwa has promised to contain ballooning public spending while adhering to fiscal prudence.
His appetite for spending, when the country is in financial dire straits, is reminiscent of Mugabe's penchant for foreign trips which largely brought nothing tangible during his 37 years in office.
While presidents are the chief diplomats of their nations - which means they are expected to travel a lot - they are required to show transparency and accountability in how they manage their foreign trips, which are funded by taxpayers.
Since ascending to the top office, Mnangagwa has travelled outside Zimbabwe more than 26 times. And this has not come cheap. Back home the economy is in desperate need of capital injection to keep afloat while sectors like health, education and other social services need urgent attention.
In light of Mnangagwa's unbridled spending on controversial trips abroad, government's rhetoric on the need to institute austerity increasingly sounds hollow.
Mnangagwa's extravagant spending has been condemned by ordinary Zimbabweans who view the foreign trips as wasteful, inconsiderate and reckless.
Last week, Presidential spokesperson George Charamba admitted to our sister paper The Standard that the government chartered a 19-seater Airbus A318-100 owned by Dubai-based Constellation Aviation Services which flew Mnangagwa last Saturday from the United Arab Emirates after he cut short his business trip to attend to the devastation caused by Cyclone Idai.
Soon after declaring two days of national mourning following the Cyclone Idai that killed hundreds and left thousands homeless, the President used the same jet to fly to Angola for the inaugural commemoration of the Southern African Liberation Day.
Mnangagwa also flew with the jet to attend a two-day Sadc Solidarity Conference on Western Saharawi in Pretoria, South Africa, this week.
Hired for a whopping US$12 500 per hour, Charamba said it was cheaper to have the jet on standby than to pay for multiple charters.
His recent visits come on the back of a Eurasian business trip for which he chartered an ultra-luxurious Boeing 787-8 Dreamliner for US$74 000 per hour in January.
Mnangagwa has avoided using the national flag carrier, Air Zimbabwe, on all his foreign travels, choosing instead to splash millions of dollars on private jets.
While AirZim operates only one aircraft, the parastatal is yet to take delivery of an Embraer ER-145 turbo-prop from the United States of America and four Boeing 777 long-haul jets from Malaysia under the controversial Zimbabwe Airways deal.
Mnangagwa's critics also say it would be cheaper to buy a designated presidential aircraft than splash money on chartered jets. Zimbabwe requires US$106,1 million to purchase a decent Boeing 737-800, a move critics say would save the country millions in the long run.
Stephen Chan, Professor of World Politics at the University of London, said Mnangagwa's travel had done little to extricate the country from biting economic challenges. Remarkably, the international re-engagement drive has not gained momentum, in spite of Mnangagwa's endless travels.
"All presidents travel. They are their country's most senior ambassador. Having said that, presidents are seldom good economic ambassadors and you need special skills for that. And you have to be able to represent a stable investment climate. The president's travels have not yet resulted in sufficient gains for Zimbabwe to emerge from economic crisis," Chan said.
The taxpayers who have funded these trips have often asked whether such tours are of national importance.
Mnangagwa's failure to lead by example by reducing foreign trips to cut on government's expenditure has angered many Zimbabweans.
"No austerity will be supported unless it is shared by all people. It is not being shared by the oligarchs," Chan said.
With Zimbabwe's cumulative debt standing at a staggering US$18 billion, Mnangagwa's austerity gospel sounds hollow.
Charamba argues that flying Mnangagwa on commercial airlines would disrupt the smooth flow of business at airports as passengers would have to be subjected to more thorough security checks.
Mnangagwa's ardent critics have proposed that he should consider using Air Force planes on domestic and regional trips.
Political analyst and International Crisis Group's senior consultant for Southern Africa Piers Pigou said Mnangagwa had failed to account for his unrestrained travel schedule in the face of a constrained resource base.
"Mnangagwa's heavy travel schedule had been roundly criticised in terms of cost benefit. His administration's focus on international re-engagement necessarily requires an active foreign policy agenda; but, in the current context of limited resources and competing budget priorities, this requires an innovative and efficient approach to political and economic diplomatic efforts."
Critics have often noted that the details of Mnangagwa's engagements are shrouded in secrecy.
"We have heard a lot of claims about FDI (foreign direct investment), but very limited detail. It is hoped that there will be much greater transparency about the kind of deals that are in play, that will enable Zimbabweans to see for themselves the nature, conditions and benefits of these investments," Pigou said.
Midlands State University international relations lecturer Ronald Chipaike said some of Mnangagwa's travels were unjustified.
"It's an attempt to find new partners in light of the continued censure of Zimbabwe through sanctions. But other journeys, especially those that are symbolic and ideological in nature, are not important from my own view," Chipaike said.
Amid frequent foreign trips, Zimbabweans have been groping in the dark as to what the nation has accrued materially from Mnangagwa's unending international escapades.
Source - the independent