News / National
Everything you need to know about progressive slots
03 Apr 2019 at 16:59hrs |
Views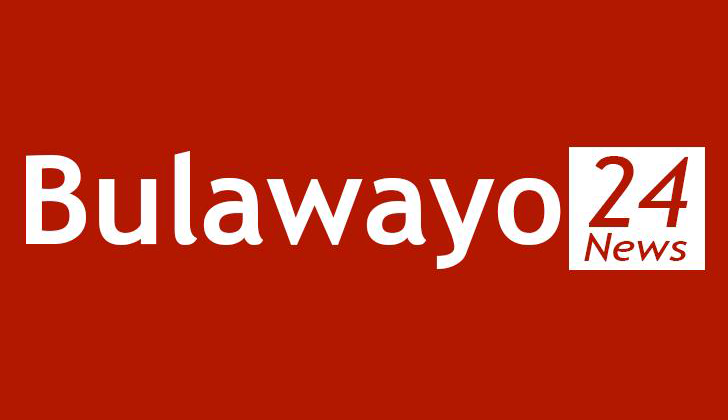 Progressive jackpot slots come with huge cash prizes and many players enjoy spinning the reels to win big. Find out more about this here.

When you log onto an online casino, you'll see many different types of slot games that are available to play. While some might just be regular video slots, others might have multiway engines or even progressive jackpots.
Progressive jackpot slots are extremely popular as they give the players the chance to get their hands on a lot of cash that builds up over time. Here, we are going to talk you through everything that you need to know about progressive slots. Keep reading if you'd like to find out more about this.
What Are Progressive Slots?
If you have never heard of a progressive slot before then you might be wondering what we are talking about. Essentially, a progressive slot is just like a regular slot game, except that it has a jackpot that builds up over time and is won by a player taking a spin on that slot at any given moment. Once the jackpot pays out, it usually starts building right away. This means that soon, another player can get their hands on a lot of cash and walk away a winner.
There are many different types of progressive slots and jackpots and this usually depends on the casino you are playing it at. Some jackpots will only be available to win on one casino site, while others will span across many different sites that are managed by the same companies. This can affect your chances of winning as there will be more players in the running to win big. Make sure to have a look at the progressive jackpot and find out what sort of jackpot it is.
How To Play Progressive Slots
Playing on a progressive slot isn't too difficult and it is usually as simple as spinning the reels as you normally would. Progressive slots usually come with a trigger that will allow you to get your hands on the jackpot and this will differ from game to game. This could be that you need to land a certain combination of symbols across a particular payline or it could be that you need to land a certain number of jackpot symbols on the reels at once.
If you want to be in with a chance of winning a progressive jackpot, you usually need to stake the maximum stake on the slot. Many operators are only willing to pay out this jackpot to those who are willing to bet big so make sure to read the rules to ensure you are eligible to win the progressive jackpot on the game that you are playing.
If you are thinking about playing on some progressive jackpots, you'll need to look out for those that advertise this sort of jackpot. There is a difference between a big jackpot game and those that offer a progressive one. Take a look at this
list of progressive slot games
and you should be able to find one that you enjoy playing.
The Advantages
Progressive jackpots can be really fun for many reasons including the fact that you could win a lot of cash. A lot of these progressive jackpots offer thousands of pounds for simply placing the maximum bet and spinning a lucky spin. This is very appealing to many players who want to get their hands on a lot of cash and usually, a progressive jackpot slot is where they go to do this.
Another advantage of a progressive slot is the fact that it comes with an added thrill. While you'll be focusing on your own game, you'll notice the progressive jackpot building in the background and knowing that it needs to be paid out to one player adds to the overall excitement. You'll love spinning the reels and watching the jackpot tick over in the hope that you are the lucky player that day.
Finally, when you make big deposits and stake the maximum stake on progressive slots, you'll likely become a high roller or a VIP on the casino site that you are using sooner rather than later. This comes with its own benefits, but it is usually only available for those players who are loyal to the site and are willing to bet a lot of cash. If you get into progressive slots, you'll soon join the elite and get all of the benefits that come along with this.
The Disadvantages
Of course, when you are playing progressive jackpots and placing the maximum bet over and over again, you are risking your own cash. This can be a massive disadvantage of these slots, as you will run out of cash a lot faster than if you were playing a regular slot game with lower stakes.
Another disadvantage of playing on progressive jackpot slots is that it can aid a gambling addiction as you will continue to chase the progressive jackpot until you are lucky enough to be one of the winners. This can be a massive problem for many people and so playing on the lower stakes games is often better. Think about the potential to chase the win and get the progressive jackpot as this could cause a
gambling addiction
to develop and you will regret your decision.
Final Verdict
Progressive slots can be really fun to play, and they often help players get their hands on a lot of cash. These jackpots come with thousands of pounds and they continue to build until someone manages to win it. This, of course, comes with some risks that you should be aware of before taking a spin on one of these slots.
Now that you know everything that you need to know about progressive slots, you can get started on trying some out on your favourite online casino. All you need to do is find the right slot for you, place your bet and get spinning. Hopefully, you'll be one of the lucky winners and be able to walk away with a lot of cash at the end of the day.
Source - Byo24News