News / National
Building Zimbabwean Business via Access to Investment & Global Markets
07 Apr 2019 at 07:33hrs |
Views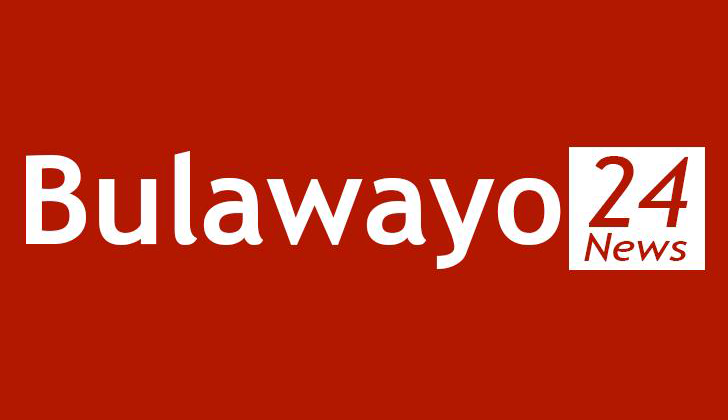 The ZIMDABA Business Platform of Investment Conferences is designed and aligned toward showcasing the variety and depth of business-ready or near-ready opportunities within Zimbabwe and the region.
They are specifically geared towards nurturing mutually beneficial relationships between the international market and Zimbabwean industry, both in the public and private sectors. The 100% Zimbabwean owned initiative has been formulated by Consolidated Africa Services (CAS), held in partnership with the Zimbabwe Investment and Development Agency (ZIDA), and sponsored by various keenly interested players in the private sector.
This 2nd iteration of the conference, themed Prosperity through Work, will be held once again at the magnificent Royal Geographical Society on the 9th and 10th of April 2019, where a host or relevant and topical presentations, talks and panels are scheduled. The two day event is targeting a selected range of identified sectors, offering a detailed cross-section of the current and progressive state of the Zimbabwe economy, where the international investment community can place itself at this timely juncture in this emerging opportunity-rich environment.
Alongside Consolidated Africa Services and ZIDA, some of our main private sector partners include De La Rue, Brigg Macadam, Steward from the international business community, with Imara Capital Zimbabwe, ZOB Forum, Zimbabwe Asset Management Company, and Cangrow Investments, manufacturers of Raha Cooking Oil from Zimbabwe. Our sponsors are a blend of the older and wiser with the new and innovative – reflective of the depth and reach of our support and the opportunities.
De La Rue provides governments and commercial organisations with products and services that underpin the integrity of trade, personal identity and the movement of goods. Their solutions enable countries to trade, companies to sell, economies to grow and people to move securely around an ever-more connected world.
Brigg Macadam is a London-based merchant banking house focused on international financing business, especially in emerging and frontier markets. Their strength is identifying high quality investment opportunities in these markets, and connecting them with committed capital sourced from professional investors.
The ZOB Forum is an independent, non-partisan, organisation formed by young Zimbabweans who are passionate to see Zimbabwe become a great and productive nation, creating more opportunities to the people of the nation. This team was drawn together in 2018 by the theme that the President had been pushing to the rest of the world - that our country is open for business. They saw fit to support this theme and create a company that promotes the country and shows the world the opportunities that Zimbabwe has to offer.
Imara Capital Zimbabwe (ICZ) was established in 1954, and is an independent Zimbabwe-based holding company for a group of businesses spanning a range of activities in the financial services industry. ICZ is an associate of Imara Holdings Limited, a Botswana domiciled financial services holding company, and consists of four wholly owned subsidiaries, namely Imara Asset Management, Imara Edwards Securities, Imara Corporate Finance and Imara Fiduciary all of which are leaders in their respective market sectors.
Steward is the world's first CrowdFarming platform, connecting investors with sustainable farms and the farmers who tend them. Steward makes it possible for individuals to invest in and support sustainable food production, leading to more connected, sustainable and ecologically sound food systems. Appraising the accurate shape of the current Zimbabwean economy is no easy task, where the ZIMDABA Conference will be tackling this through a number of industry and sector specific panels and presentations including:
The Macro-Investment Climate in Zimbabwe and How the Government is Addressing Investor Concerns.
Zimbabwe's Investment Climate
Regeneration of Zimbabwe through Investments
Update on Zimbabwe's Re-engagement Programme
Investment opportunities in the Privatisation of State Owned Enterprises
Harnessing Private Public Partnerships and Joint Ventures
Streamlining Processes and Procedures
Reviewing the Monetary Policy and its impact on investment
Agriculture and Rural Resettlement
Strategies in Agricultural Development and Investment
Accelerated Investment and Value Addition in the Mining Sector
Growing Zimbabwe's Agriculture and Export Markets
Agriculture Value Addition, Investment and the Industrialisation Agenda
Destination Zimbabwe – Investment in Tourism and Special Economic Zones
With this range of information, provided by seasoned practitioners and knowledge leaders, the ZIMDABA conference will broadcast live on the conference's Facebook page (https://www.facebook.com/zimdaba) and complemented on Twitter (https://twitter.com/zimdaba). This is to continue the spread and realisation of the message ZIMDABA is designed to promote – Zimbabwe is not only truly open for business but is actively driving the production and growth agenda already apparent on the ground. The green shoots of recovery demonstrate increasing confidence in the austerity and reform program which underpins high hopes for the post-transition decade toward middle-income status by 2030, and this is all for the common good in Zimbabwe, SADC and the global markets.
Source - agencies