News / National
Chamisa is Ndebele Closest Saviour, Dear Thulani
20 Apr 2019 at 17:00hrs |
Views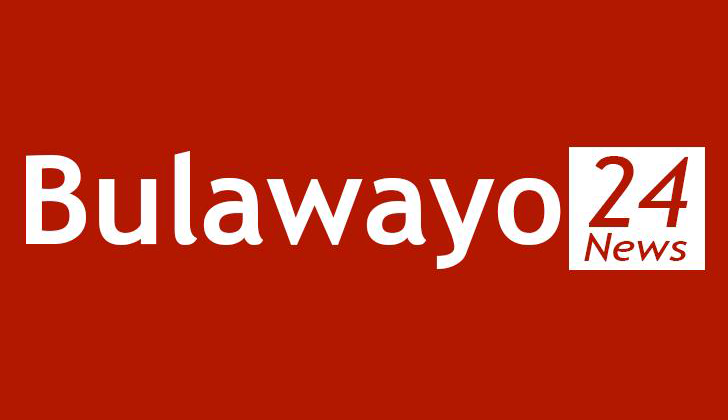 Thulani Nkala,
I have always respected your passion for Zimbabwe to succeed, and I still do, apart from the fact that I have grown to discover your lack of reasoning which is found in almost everybody, me included.
Look here Nkala, nobody has ever said Nelson Chamisa is 100% correct. He is not, he is like you and me.
Nobody has ever said Nelson Chamisa will treat the Ndebele better than the Shona. He can't do that spontaneously, he is human, full of natural errors and natural human flaws. Every reasonable Ndebele knows that there are political tools used in any Democracy to make sure that Chamisa has to treat Ndebeles fairly.
As for human flaws, lets look at you Nkala. You Thulani, are a Ndebele of Zulu origin. If you went KwaMashu today, your ancestor's relatives will call you with all izithakazelo zakini, but, at some point, they will look at your Zimbabwean way of doing things and call you a Kwerekwere. You can't hold a public office KwaMashu although you are Nkala, because you are Nkala of Kwerekwere origin. For that reason, my brother, I want you to reason. I want you to reason indeed and find yourself making sure that identity crisis does not destroy your grandchildren.
Look here son, I am a Designer by profession. In Design, if we want to solve a problem, we do it in a way that OUR SOLUTION FITS THE AVAILABLE INFRASTRUCTURE WITHIN THE PROBLEM. For instance, if you bought a house in Bulawayo North End for, say, $600 000.00, and you wanted to install Solar Panels on it, we fit solar panels on your roof, without rebuilding the house to fit Solar panels. Please repeat my analogy in your heart.
You, being Thulani Nkala who was born Rhodesian in the Seventies, you have grown up in a problematic country which harshly treated Ndebeles and did everything possible to uplift the Shona, you now want to correct that. I said earlier that I respect your passion for Zimbabwe, but I want to point out that your solution is too expensive. Your solution requires you to destroy your new-bought old house in North-End, after spending $600 000 to buy it, and build a new structure where you will fit your $4 000 Solar panels. You are now forty something years old, and in fifteen years' time, you are retiring from work. If you add $300 000 needed to build a new structure, and $4 000 for solar panels, and the $600 000 you have already spent to buy a house, you will find out that it is not worth a reasonable thinker to indulge in such a retrogressive project.
Look at your Political infrastructure NOW Nkala, and fit your panels reasonably and sustainably. In Zimbabwe Thulani, just as in UK or South Africa or anywhere else in the World, tribe is a problem. Your English neighbour in North England is called a man of Northern Accent, in London. An English man from Bristol is called a man of accent in Manchester. You have a British Citizenship now in UK, but, everybody asks you where you originally come from?
With your British Citizenship here Nkala, you can't become a Prime minister in Britain. Your children who were born in Manchester will never become British Prime ministers and this is a supper-civilised country much much better than USA. With that in mind my brother, settle your comfort in Zimbabwe which is your only 100% genuine country. Keep passionate about Zimbabwe and accept its flawed infrastructure which is too costly for you to raze down and reconstruct. Accept the Fact that that the Ndebele of Zulu origin make 2% of Zimbabwe Population. It is an existing infrastructural problem which was not invented by Chamisa. Accept the fact the Ndebele of Tonga origin make 2% of Zimbabwean Population. The Ndebele of Venda origin make 3% of Zimbabwean Population. The Ndebele of Kalanga origin make 0.6% of Zimbabwean Population. The Ndebele of San population make 0.2% of Zimbabwean Population. The Ndebele of Pedi origin make 0.1% of Zimbabwean Population. The Ndebele Karanga origin make 7% of the Zimbabwean population. Yibo phela o Moyo, Gumbo, Ncube, Sibanda, Dube etc. The Ndebele of other origins make 2.4% of Zimbabwean population.
This is the objective reality which is infra-structurally endowed to us by birth, as a Nation. These were not authored by Nelson Chamisa who was only born Karanga, not by choice.
We can't invent a super-tribe Zimbabwean who is 100% Ndebele and Shona at the same time. This is an impossible perfection. It's like demanding day and night to come at the same time. What we have to do, as an educated Nation however, is to stop these natural infrastructural divisions and remove Zanu who have used tribe to enslave everybody. This educated approach starts with you Thulani Nkala, being a Ndebele of Zulu origin, supporting a Shona of Karanga origin called Nelson Chamisa.
You have to look at what the Ndebele Nation will gain by supporting this clean, but naturally imperfect Karanga called Chamisa. If Chamisa hates Zanu and he is a young Karanga who has never been head saying that the Ndebele are bad people, why would the Ndebele not hone the boy to improve their interests? Thus why Chamisa wins higher than anyone in Matebeleland. Our people use pragmatic reasoning and they spontaneously know what will bring quick and meaningful change in deprived Matebeleland.
From the 1960s, Mugabe, Mnangagwa, Chiwenga, Shiri have always hated the Ndebele. Look at the intensity of hate Mnangagwa has against ONLY Jonathan Moyo. Mnangagwa and Chiwenga will forgive Mugabe and Grace, but would never forgive Jonathan Moyo. Jonathan Moyo, for your own information, is a Ndebele of Karanga origin.
So, if we tried to knit a Cessation Movement like the one you are driving with MLP, the language of tribe will disunite us which is why I failed to join MLP myself. I am a Ndebele of Karanga origin, and some ignorant Ndebele of Shona origin use the hateful language of amaTshona within the MLP leadership. They have an identity crisis and they are dirtier than Chamisa who has never said anything against the Ndebele.
MLP are hateful of the Shona just like Mnangagwa and Mugabe are hateful about the Ndebele. Chamisa is much much cleaner than both MLP and Zanu thus why people bless him with their votes in Matebeleland.
If MLP won and became Mthwakazi leaders, believe me, we would be going back to year 1891 where Amahole, Abezansi, Abenhla, Abesikhosini would emerge. Tell me if there is any Zimbabwean who would want to be tagged as iHole in 2028? Luck for you Nkala, you would be worshiped as AbeZansi. Think about me and Jonathan Moyo and Mbonisi Gumbo, we would be called amaHole. The more you remind us about your "AmaTshona" in MLP, the more we understand how Chamisa is a Ndebele Saviour. More Ndebele of Karanga origin died during Gukurahundi than the Ndebele of Zulu origin. We are at a rare position and we no longer want anyone talking negative about our origins while they praise their own origins. We want a strong Ndebele unity which does not have MLP anti-Shona language. We constitute a Majority of the Ndebele Nation and we must be respected.
So, the language and vision of uMthwakazi has failed the Ndebele Nation so much that MLP cannot grow. It will never grow because the protagonists like you are educated but too astigmatised and incapable to analyse the COMPOSITION of the Nation. You were a pragmatic hero of unitarism in Zapu a decade ago, degenerated into the niche' of tribal hate recently. You can't just SPEAK FOR THE NDEBELE NATION, but you are speaking about your individual tribes forgetting that the political infrastructure is concerned about MACRO NOT MICRO.
There is a fertile MACRO in Chamisa which could quickly enrich the Ndebele people if well-harnessed. If we stood with Chamisa now in the hour of need, it will be easy for Chamisa to remember who we are once we have installed him as President against Mnangagwa who is a life-time Ndebele hater.
Source - Multiverse Dungani