News / National
'2023 looks brighter for Zimbabwe'
28 Apr 2019 at 15:45hrs |
Views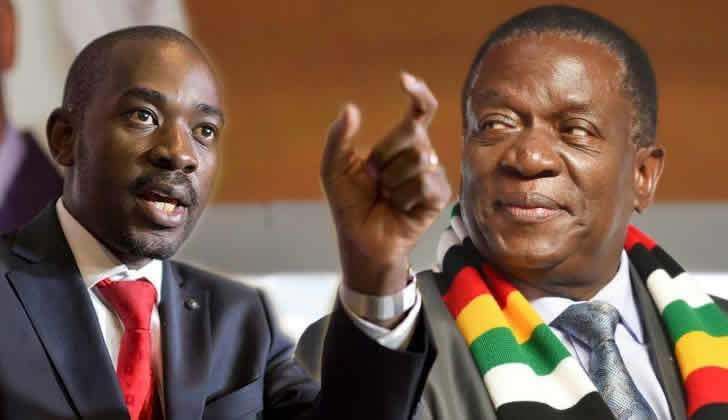 Zimbabwe might experience a change of government in 2023 because ZANU PF is failing to deliver on ots 2018 electoral promises which reduces its chances to win against MDC leader Nelson Chamisa an aard winning journalist Hopewell Chin'ono has said.
Writing on Saturday Chin'ono said, "I hear that Nelson "Wamba" Chamisa is going into the MDC congress uncontested after all the MDC provinces nominated him for their party Presidency. His chances are much better and brighter in 2023 because Emmerson Mnangagwa and his so-called "New Dispensation" are spectacularly failing to deliver on their electoral promises that they dished out in 2018."
Chin'ono further said in 2023 there will be new young voters who may not resonate with the political messaging of ZANU PF making Chamisa become a step ahead of ZANU PF.
"There will be more than one million new voters on the electoral roll in 2023, these voters were all born after 2004.Those kids have no interest in war tales or hondo yeminda stories that have been used by Robert Mugabe and his subsequent successors to lure the voters!
"They want a better and worldly future that secures them jobs, a solid and functioning public health care system and a predictable and solid standard of living.
"It would be ridiculous for anyone of that age to expect an 81-year-old leader to unveil that brighter future for them when that very leader would have failed to deliver when he had the support of the whole world as President Mnangagwa did. That is why Chamisa stands a better chance of dethroning the ruling party from power if indeed ZANUPF makes the fundamental mistake of letting President Mnangagwa run as their candidate again in 2023."
Chin'ono added that Chamisa has to brand himself as a mature leader whom Zimbabweans can rely on for the development of the country.
Power comes with immense responsibilities to it, Nelson Chamisa needs to turn the page and show Zimbabweans that he has the maturity and gravitas required of someone who has been given such a huge responsibility to provide alternative national leadership.
Source - Byo24News