News / National
ZITF needs overhaul
01 May 2019 at 08:57hrs |
Views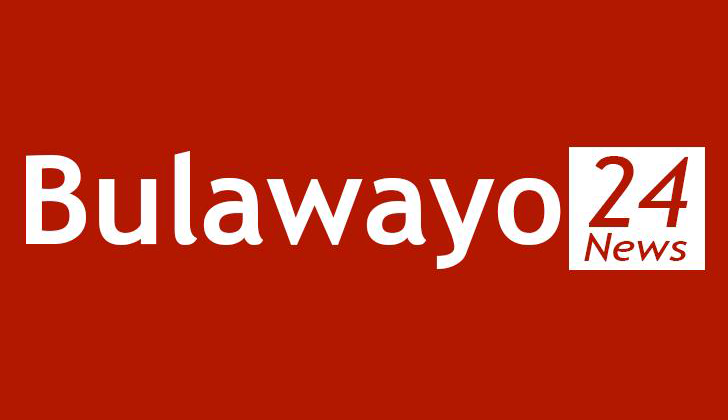 ECONOMIC analysts have called for the sub-division of the Zimbabwe International Trade Fair (ZITF) into sector-driven fairs as the business exhibition is struggling to attract big international corporations.
The southern African nation last week held its 60th edition of the ZITF in Bulawayo under the theme: Propagating Industrial Growth through Trade and Investment.
This year's edition of the annual ZITF event sought to get industry and commerce to explore and cement synergies in order to promote trade and investment.
Even though the show, according to Industry minister Nqobizitha Mangaliso Ndlovu, improved in terms of exhibiting quality products, attendance numbers and nation-building discussions, analysts say there was still need for improvement.
For instance, as was in the previous years, parastatals—as struggling as they were—dominated the show compared to manufacturers, but with no big international companies in attendance. Of note, was that a number of foreign countries were represented by their embassies, and not by private companies.
This is despite the fact that products on display by some of the local companies were imported.
"Today, the trade fair is a showcase for all the things we have to import. It is still an attractive site and an interesting place to visit, but it generates nothing like the pride it used to when we could all be proud of local achievements," veteran economist, John Robertson said.
"We used to watch fashion shows, with all the ladies wearing locally-designed and manufactured dresses made from locally-woven and printed fabrics. Competing shoe manufacturers had extensive displays of footwear made to such high standards that European buyers placed regular orders," he said.
"Different local factories also competed for customers wanting hi-fi sound equipment and amplifiers, radio receivers, public address systems, alarms and electronic sensors for the manufacturing and mining industries. If you find these on display in Bulawayo's ZITF today, they will all come from Japan or China."
Robertson said ZITF used to be tied in with the agricultural society and the farmers, ranchers, pig breeders, stud farms, dairy products manufacturers and poultry producers who would compete for a long list of trophies, with adjudicators from all over the world judging performances.
In the main arena, world-class animals were paraded to the delight of an appreciative public, which also enjoyed the equestrian events, the dressage and show jumping in particular, and mounted units of the police force also put on impressive horse-riding events.
But, today, all that has become a thing of the past.
Bulawayo-based economic analyst, Reginald Shoko said despite an improvement in participants at ZITF, the exhibition was becoming more of an annual ritual rather than a trading fair.
"It's failing to attract big international corporations. One will think it's time we divide and introduce sector-driven fairs as in the case of Mine Entra until our industry improves," Shoko said.
"The current set-up is not real making business sense. How many notable business deals were sealed in the past four or more trade fairs, and even the international business conference has not led to any meaningful policy transformation. There are also no mechanisms to enforce the agreed issues besides the reciting of speeches," he said.
Confederation of Zimbabwe Industries (CZI) Matabeleland chapter's out-going president Joseph Gunda, said there was need for organisers of the fair to bring in more foreign exhibitors.
"It's a mixed bag. We had a lot of local exhibitors and very little foreign exhibitors compared to last year. We had expected to have more foreign exhibitors, but nonetheless, the show was big and massive," Gunda said.
The fair this year attracted 14 countries and these included Belarus, Botswana, Germany, Ethiopia, Japan, Kenya, Namibia, Nigeria, Malawi, Mozambique, South Africa, UAE, USA and Zambia.
Belarus, which made its debut showcase, brought in eight companies.
"We wish the organisers could give local companies more priority and incentives so that they could participate at the show. We realised that the majority of companies were from Harare.
Also, we expect business-to-business meetings to be arranged prior and be held inside the ZITF grounds. Also, the issue of awards should be relooked because they seem to be dominated by parastatals compared to manufacturers," he added.
This year's edition of the ZITF exhibition held by the two business-to-business meetings—CZI/ZITF Buyers-Sellers Forum and the Zimbabwe-Belarus Business Forum hosted by the Zimbabwe National Chamber of Commerce—were held outside the ZITF grounds.
Robertson blamed political decisions for diminishing the country's industrial capability. He said foreign currency allocations after 1980 became political rewards for party loyalty which was why so few new factories had started and why so many were now gone.
"Most of the agricultural product displays are far less professional, even though many growers are able to show that they have the needed skills, but working against the handicaps of insecure land tenure and little access, if any, to bank finance, they would be the first to admit that excellence on a scale large enough to get a processing factory going would be beyond them," he said.
Robertson said Zimbabwe had to re-industrialise to achieve the interest and excitement that used to capture everyone's imagination at ZITF.
"For that to happen, we need to make our investment environment as attractive as it possibly can be. We should look for the world's best and copy it," Robertson said.
But for Ndlovu, the fair was a success.
"In terms of space utilisation, this year's show was well-subscribed with exhibitors occupying a total of 53 710 square metres which represents 100% of the space made available for sale. We had over 808 exhibitors taking up space. Of these, 503 were direct exhibitors whilst 305 were indirect exhibitors," Ndlovu told journalists on the last day of the show.
By way of comparison, in 2018 they had just over 47 000 square metres occupied representing about 91%.
"Consistently, we have been seeing a steady increase in the level of space occupancy since 2016," he said.
With regards to local participation, 59% of the exhibitors came from Harare, while 27% came from Bulawayo with the remaining 14% coming from other cities.
The business-to-business trading period saw approximately 7 767 business visitors passing through the exhibition centre.
"The calibre of this year's business visitor was also quite high as we had a significant number of senior level business executives and representation from the highest echelons of government," he said.
Exhibitors were also quite satisfied with the quality of their interactions. Preliminary survey results show that 85% of the exhibitors were able to meet with their target customers and 90% established new business links. Sixty percent of the exhibiting companies received local orders during the show, while 30% received export orders and 60% got prospects for future sales.
Source - newsday