News / National
'Price increases result of RTGS$ value fall'
05 May 2019 at 17:26hrs |
Views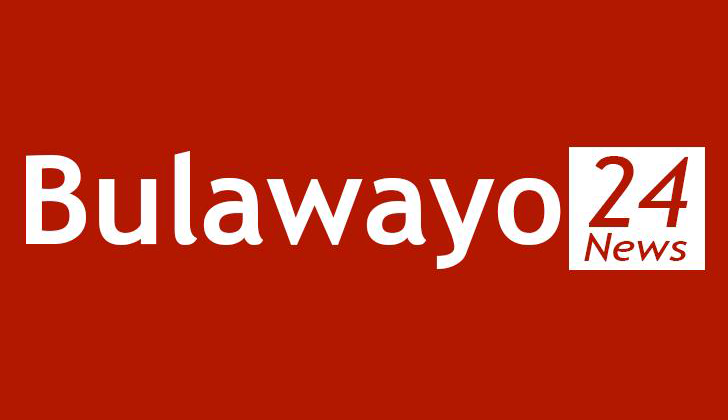 AS prices of basically everything in Zimbabwe continue to skyrocket, political and social analysts have called on President Emmerson Mnangagwa to be transparent and accountable for his government's attitude towards key issues currently affecting the people.
The analysts said corruption has to be decisively dealt with as presently government's behaviour reveals a tacit approval to most corrupt practices within its system, hence their call on Mnangagwa to abandon his loyalists who have been implicated in corruption.
As for the sky-rocketing prices, the analysts pointed out that profiteering mentality is destroying our society as people are too desperate for quick profits without really investing in their businesses.
Political analyst Maxwell Saungweme said the current price hikes are being caused partly by the rise in global oil prices and "mainly by price distortions in Zimbabwe owing to bad money in the market, RTGS $, supply bottlenecks as a result of difficulties in securing forex in an economy where production value chains depend in one way or the other on foreign inputs that require forex which is being wiped away by bad counterfeit money.
"To stabilise prices either the government needs to fully and officially dollarise as a short term measure while putting in place required measures for return of real local money backed by reserves. Alternatively they can fully join the Rand Union and get rid of bad counterfeit money creating pricing distortions."
Social analyst Rashweat Mukundu said Zimbabwe is suffering from policy inconsistency that include distortions in the foreign currency market where formal business essentially survive by purchasing forex on the black market hence are pricing using black market rates.
"Zimbabwe needs a more stable, predictable foreign currency regime that removes rent seeking and corruption. It is likely that the controlled exchange rate is benefitting the few connected who in turn fuel the black market.
"The VP (Chiwenga) says he knows the cartels and we are still awaiting to see government action against such cartels. This may not happen because the cartels are in Zanu-PF and government and benefitting those who are speaking in forked tongues.
"The Zanu-PF government cannot run away from a national dialogue and far reaching reforms that remove the corrupt and well entrenched structures in its system," said Mukundu.
Political analyst Vivid Gwede believes the skyrocketing prices are a result of the instability centred on the currency problems. "This is triggered by changing exchange rates and the continued fall in the value of the RTGS and bond note currencies.
"The government needs to do away with the three tier pricing system to arrest price distortions. But the other major issue here is the lack of confidence in the government itself."
Social analyst Lenox Mhlanga said he is against price control because the markets react negatively to such. "Our pricing models are totally off. Allow markets forces to prevail in all sectors especially when it comes to a free floating currency. The market tends to correct itself when consumers resist by not buying expensive goods. This tends to force prices down. Any external intervention has negative effects."
Social analyst Tawanda Mudzonga said: "Government should fix the economy and restore confidence in the leadership. They should lead by example and there has to be evidence of government fiscal discipline. There is also need to root out corruption. The problem is the government is setting a bad example."
Lawyer and politician Obert Gutu said there's an urgent need to address the fast deteriorating economic situation in the country.
"People's wages and salaries are remaining static at a time when the prices of basic goods and services are skyrocketing. Government should be in constant dialogue with both labour and employers in order to ensure that people's earnings are, at the very least, kept above the poverty datum line.
"At the same time, measures should be immediately put in place to promote and stimulate both domestic and direct foreign investment to ensure that our manufacturing and industrial capacity improves so that we don't remain overly reliant on imports," said Gutu.
He added though that businesses should also refrain from adopting profiteering tendencies whereby they place huge and unrealistic mark-ups even on locally produced commodities that do not need foreign currency.
Social analyst Precious Shumba believes local businesses are highly unethical, and they are exploitative in nature as their pricing is only but haphazard to suit their individual economic interests.
"There has to be a pricing model that every business must follow, and government has to comprehensively look into this and ensure that businesses licensed to operate in Zimbabwe abide by given and agreed operating standards.
"The government has difficult options to pursue. If they loosen import restrictions our few local structurally weak industries will definitely collapse given the fact that the majority of them are institutionally dysfunctional, bad governance, massive corruption, and using unorthodox means to make profit," said Shumba.
He said the government has to effectively regulate the informal economy, because that is where the real money is.
"What saddens most citizens is why government is competing with the citizens on the parallel market instead of them addressing the issues of the economy like capacitating strategic sectors like railway infrastructure for ease of moving goods and services."
Shumba said the floating of the bond note in February is not helping.
"The other way out is only to remove the bond notes.
"Instead of pricing our goods in US$, we can peg our prices in rands, without joining the Rand Union and we can actually use it the way we are doing the dollar.
"It will work and it does not need a learned person to know that South Africa is our biggest trading partner, that way there will be discipline among the business community in Zimbabwe."
Source - dailynews