News / National
Zimbabwe students shine at Spain science fair
11 May 2019 at 14:52hrs |
Views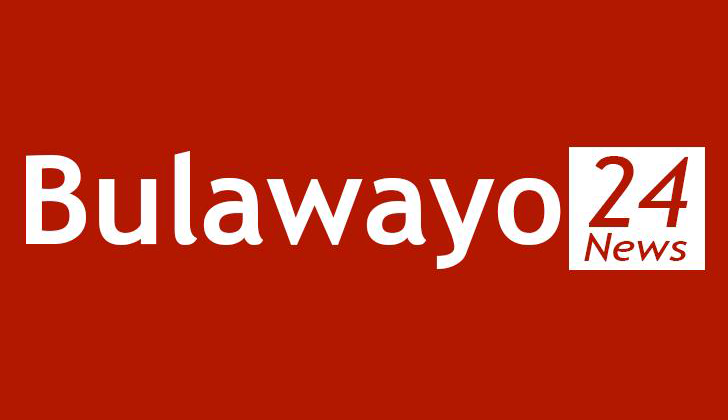 Clad in grey trousers, neatly ironed white shirts, blue ties and blazers are two Nyatsime College Form 4 students who can't hide their joy after they came second in the energy category at the just ended MEGIF Science Fair in Valencia, Spain. The fair took place at Elmaria Enrique High School from April 5-9 this year where the students raised the Zimbabwean flag high.
The two science students - Panashe Muzite and Macfaden Munyoro have highly inquisitive minds like that of Africa's greatest scientist – Philip Emeagwali who invented the world's fastest computer, which performed computations at 3.1 billion calculations per second.
Emeagwali, a Nigerian–American was voted the 35th - greatest African and greatest African scientist of all time in a survey by New African magazine. His works made it possible for further mankind's understanding of the world of computers and calculations running into billions in figures.
"We were so excited about winning in Spain. We felt proud to be Zimbabweans," Panashe and Macfaden say. "We felt inspired to do more." The two Nyatsime students are a brainy lot and keen to embark on a path walked by Africa's greatest scientific minds who inspired innovation and made discoveries that impact our world today.
When asked about their project and what motivated them, the two beamed with huge smiles showing their great confidence in their project.
The Nyatsime College boys invented an automated power supply back up unit from pieces of a broken computer. The device is for household use and can supply power to appliances up to 600 Watts. According to the innovative boys, the unit uses solar, battery and electricity from the main grid as sources of energy.
"So when there is sunlight it automatically switches itself to solar and then amplifies the voltage from 20 volts to 240 volts by itself because there is a micro-controller which we programmed so that when there is sunlight it can switch to solar and when there is no sunlight it then revert to the battery," says Panashe. Macfaden weighed in: "If the battery reaches a certain threshold in terms of voltage it then switches off to the main supply which then charges the battery."
The device also has a Wi-Fi and Bluetooth connections which makes it possible to control the device using a mobile phone. The boys embarked on this project after getting frustrated with power blackouts that often affected them and fellow students in Chitungwiza whenever they wanted to study at night.
"When we did a quick research in Chitungwiza we found that students were experiencing some serious problems due to load shedding. This led to inadequate time for study during the night due to the unavailability of electricity," says MacFaden.
"Then Panashe and I came up with the idea to design this automated power back up supply system which combines the solar system and the main grid and we hope this going to help students in their studies nationwide."
Panache and Macfaden first showcased their project outside the country last year when they were still Four 3 students. They went to South Africa's Gauteng Science Fair where they competed not only with secondary schools students but battled it out with tertiary students across the globe. They represented the country very well scooping the first prize which paved way for them to compete in Spain.
"Last year we went for a competition in South Africa, the Gauteng Science Fair when these boys were in Form 3 with their project and came up number one. We were competing against students from tertiary colleges and boys' project was the best.
"From there we were then invited to compete at the Spain MEGIF International Science Fair. So when we went there we were competing against South Africa, Spain, Turkey and China and we were representing Zimbabwe in the energy category and we came second," says Claudius Choto, the head of science teacher at Nyatsime College.
Choto adds that the Spaniards were quite amazed by brilliance displayed by the two boys. They could not hide their joy and expressed their interest to move their project forward.
"So when we came second in Spain, the Spanish guys were stunned by the advanced technology that the boys exhibited from their project made from parts of an old broken computer," says Mr Choto.
"They gave the boys sophisticated gadgets including a Wi-Fi module, two Adriano circuits and a 3D printer." A 3D printer is a machine that allows the creation of a physical object from a three-dimensional digital model, typically by laying down many thin layers of a material in succession.
"It's a first of this kind in Zimbabwe and it can print anything, even a phone and other gadgets like drones," the science teacher says. He said it took them seven hours to assemble the 3D printer and with the approval of the Nyatsime College principal, Mr Maone Veremu they involved students from other schools.
The schools that took part in the assembling of the 3D printer were from Regina Mundi, St Faiths, Zengeza High 1, Seke 1 and Kriste Mambo. While the technology has been around for some time, 3D printing is still relatively new in Zimbabwe.
Its full potential is yet to be realised. Young innovators are taking the step to embrace the technology. This is coming at a time when the country is stepping up efforts to promote science and research initiatives to find solutions to some of the country's pressing problems.
Zimbabwe is also promoting the growth of innovation and entrepreneurial spirit as it seeks to attain its 2030 vision to become a middle income economy. Technological research and application remains a major driver of this dream. Mr Veremu believes strongly that promoting creativity and innovation among the youth is the way to go.
"As a school we are very excited about the achievements of our young boys," he says.
"At Nyatsime College we believe science must address the current problems we are facing as a nation especially in terms of electricity challenges. "So we are encouraging our students to be very innovative, to apply what they learn in science to real life situations. We want them to address problems we are facing in our communities and society in general."
Nyatsime College is a shining model for science teaching and learning. "We have made efforts to equip our labs with modern teaching facilities like interactive boards so that our students can be innovative and also make use of locally available resources in terms of coming up with innovations," the college prirncipal says.
"Many schools talk of challenges of science materials but we are saying let's use what is locally available to come up with some inventions and innovations which can address our problems.
"So we support innovations, this is why as a school we supported this trip to Spain as we want our students to learn as much as possible in terms of modern technology. We sponsored the trips as a school. Our parents are quite supportive."
He says all schools should adopt the competence-based curriculum which was recently introduced in schools. Competence-based curriculum emphasises the complex outcomes of a learning process, that is knowledge, skills and attitudes to be applied by learners rather than mainly focusing on what learners are expected to learn about in terms of traditionally-defined subject content.
This is in line with the Governments vision of an upper middle-income economy by 2030 that will lead to industrialisation and modernisation. Going forward, Veremu said Government must allocate funds for innovation and research so that students do not just theorise but apply their knowledge in solving some of the problems facing the country.
"We should not rely on solutions coming from outside," he says.
"We should rely more on home-bred solutions." Panashe and Macfaden say their next programme will focus on the automation of homes.
"What we are going to create is also called a smart home or smart house. The automation system will control lighting, climate, entertainment systems, and appliances," they say. "This will also include home security such as access control and alarm systems. The system will typically connect controlled devices to a central hub.
"The user interface for control of the system uses either wall-mounted terminals, tablet or desktop computers, a mobile phone application, or a Web interface that may also be accessible off-site through the Internet." President Mnangagwa last month said the Second Republic is doing its best for young people and Vision 2030 will only be achievable if Government takes the youths' views and needs into perspective.
"Our nation will only achieve the targets for Vision 2030 if we take your views and needs into consideration. "The Second Republic is doing all that is possible to create a brighter future for you. Things are changing, so that our country can live in peace, harmony and prosperity. Our people are finding each other and the world is embracing us.
"We are growing our economy, improving our roads, railways and housing infrastructure as well as modernising and industrialising all sectors of the economy. These changes are being made so that you grow up in a modern and better society. We are committed to consider your present and future needs in all that we do.
"We will continue to ensure that education is brought to your door steps and that no one is left behind."
Source - chronicle