News / National
Nhlanhla Ndiweni's calls for more sanctions ill-informed
16 May 2019 at 11:22hrs |
Views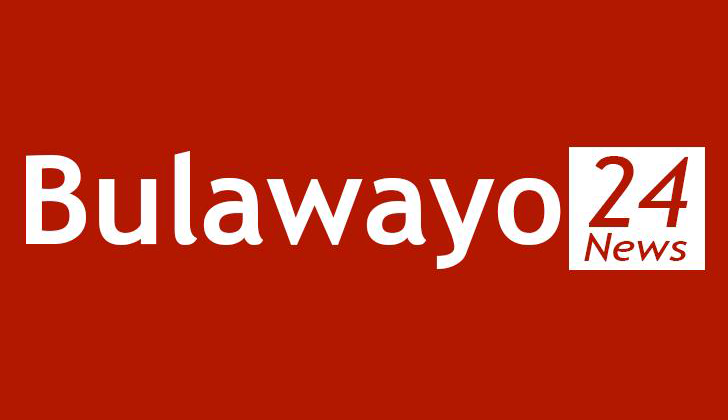 Chiefs are traditional leaders who are expected to spearhead development in their communities and not embracing poverty. As community leaders they are expected to be exemplary and strive for the betterment of their subjects.
However, 'Chief' Nhlanhla Ndiweni for some time now has been a nuisance abusing the democratic space that has been afforded to Zimbabweans.
Last week, 'Chief' Ndiweni called for more sanctions to be placed upon Zimbabwe proffering a tired argument that they are meant to target only a few individuals. He said, "We're asking those institutions to increase the travel restrictions they brought against this administration. We want to make sure that common senses comes into play because the sanctions they imposed were miniscule. Do not be beguiled by the notion that sanctions have brought Zimbabwe to a standstill. That is a fallacy, it has no truth in it whatsoever; these are targeted sanctions and targeted restrictions."
If 'Chief' Ndiweni wants to be truthful for once in his life, he would attest to the crimpling effects the sanctions have had on all Zimbabweans, him included. One wonders what does he intends to benefit after calling for more sanctions upon his fellow countryman? The country is already suffering from illegally imposed sanctions and has brought untold suffering on the people and the ignorant chief wants to perpetuate the status quo and the man has the audacity to call himself a leader. This can only be said by someone who is being used, as a puppet.
As a traditional leader, 'Chief' Ndiweni is expected to uphold cultural values and protect his people. Instead he is dabbling into politics and from his latest stunt it is apparent he does not know the rules of the game. Parroting MDC stance on sanctions reveals who is his paymaster. The MDC is into the same kind of politics of "making the economy scream" to gain their nefarious objective of effecting regime change.
His fight is with the ZANU PF government and he is oblivious to the good that the ED administration has done to improve people's lives. 'Chief' Ndiweni has openly declared support for the opposition MDC Alliance and has on several occasions been caught on the wrong side of the law since he returned home from the United Kingdom where he stayed for about 40 years. Maybe what 'Chief' Ndiweni is trying to achieve, is to bring his British friends to re-colonise Zimbabwe. It's obvious his allegiance is no longer with the people of Zimbabwe.
Ndiweni's call for more sanctions comes following what he called unlawful eviction of white farmers from farms during the land reform programme when the Government legally evicted the white farmers from the farms. One fails to understand who the real owners of this country are, because this country's original owners are the black Zimbabweans before the whites came to colonise it.
After colonising Zimbabwe, the whites whom Ndiweni wishes to please awarded each other vast pieces of land which were fertile, removing the original black settlers and owners by allocating them unproductive land. It is this same land which the black Zimbabweans took back through the land reform and 'Chief' Ndiweni is now fighting for the same whites to be given back the land.
His statement contradicts with the expectations of Chiefs who are supposed to be the custodians of the land and should therefore be in the forefront, fighting for the land to be given back to its rightful owners who are the indigenous people of Zimbabwe.
No development is expected to come from such a leader because how can he work to achieve anything for his people when he is fighting against their emancipation. These sanctions he is calling for, affect the nation economically and socially and we have the past two decades to prove it. Chief Ndiweni is rather embracing the poverty that is brought about by sanctions and using it as a political tool against the people of Zimbabwe.
'Chief' Ndiweni has always been a rabble-rouser. In 2017, he permitted the MDC party to hold a rally in his area against police decision which barred the party from proceeding with the rally in Ntabazinduna. In addition, 'Chief' Ndiweni also had a standoff with ZANU PF Secretary for Administration Obert Mpofu who was the then Umguza MP accusing him of meddling in his and other chiefs affairs.
Last year, he took the Chiefs Council President, Chief Fortune Charumbira and the Zimbabwe Electoral Commission (ZEC) to court seeking to nullify Provincial Assembly and National Chief Council election results held in 2017 where he argued that the whole process was soiled with irregularities.
As a traditional leader, 'Chief' Ndiweni is not supposed to be biased towards any political party. He should be apolitical.
Source - Gift Mashoko