News / National
US shows hand in potential destabilisation of Zimbabwe
17 May 2019 at 05:22hrs |
Views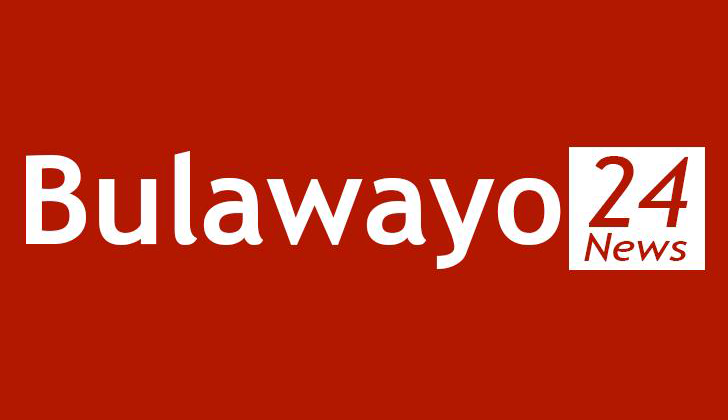 The United States of America (USA)'s latest "Zimbabwe Travel Advisory" to Americans intending to visit Zimbabwe, and those in Zimbabwe, is couched as a routine cautionary statement, yet it is laden with a potent message.
It would be naïve to read the message as targeting Americans.
The message is two-fold.
It is targeting the "Zimbabwe is Open for Business" policy by portraying Zimbabwe as an unsafe destination for investors and tourists alike as there is alleged increased crime and civil unrest.
Wow! Secondly, it gives Zimbabwean authorities a sneak peek into the evil machinations intended to destabilise Zimbabwe through demonstrations via the usual Trojan Horses, the opposition and the motley host of anti-Zimbabwe civil society organisations.
The Zimbabwe Republic Police (ZRP)has already dispelled and dismissed the mischievous placement of Zimbabwe on level 2 by the US.
The police have been conducting routine patrols, stop and searches in central business districts, industrial and residential areas with a view to get rid of the malady of criminality.
It is instructive that, according to nationmaster.com, a reputable international statistics website, the US is far ahead of Zimbabwe in terms of crime rate.
The graphic here shows a comparative of selected statistics between Zimbabwe and the United States on the crime rate.
Dear reader, the foregoing statistics expose the folly behind the travel advisory by the US.
Their country is a haven of criminality.
Statistics do not lie.
If anything, Americans are safer in Zimbabwe than they are in their own country. The US is number one in terms of crime in the world.
The travel advisory by the US has nothing to do with crime and safety.
It has everything to do with politics and US foreign policy against Zimbabwe.
This piece will not belabour enumerating and explaining the illegal sanctions regime imposed on Harare by Washington as this is a matter of public record.
However, it is trite to note that the Americans are unhappy with the failure of their illegal sanctions regime, which has been devastating on Zimbabwe, but not devastating enough to cause illegal regime change through mass protests.
Remember the illegal sanctions were imposed to make Zimbabwe's economy scream as a means to ignite civil protests.
Make no mistake, there have been sporadic acts of civil unrest by the opposition and its adjuncts in civil society.
It is not a secret that powerful super powers such as America, through USAID, sponsor most of these CSOs under the guise of promoting civil rights and democracy.
However, Harare has been alive to the evil machinations of organisations such as Crisis in Zimbabwe Coalition (CZC) and the Zimbabwe Congress of Trade Unions (ZCTU), as well as MDC-Alliance, whose leadership openly brag about their close relationship with Washington, where they wine and dine while inviting more sanctions against Zimbabwe.
The new dispensation under President Mnangagwa has been trying to extricate Zimbabwe from the economic cesspit that the country was plunged into because of a combination of sanctions and misrule by former President, Robert Mugabe.
The country has gone on a re-engagement offensive under the auspices of the "Zimbabwe is Open for Business: mantra, which most well-meaning nations have embraced and shown credible intent to trade and invest with Zimbabwe.
The US appears to be miffed by this progress, hence, has decided to up the ante against Harare through public diplomacy.
It is now using the travel advisory as a means of scaring away potential investors and tourists.
Yes, Zimbabwe is under sanctions.
Yes, Zimbabwe is grappling with exchange rate distortions.
Yes, Harare is dogged by price hikes as a result of misplaced benchmarking of prices in local currency against the US dollar.
Yes, Zimbabwe has a high domestic and international debt. But if truth be told, Zimbabwe remains a peaceful country under a legitimately elected President.
In fact, the new dispensation has unveiled a cocktail of socio-political economic reforms under the banner of the Transitional Stabilisation Programme (TSP).
TSP is anchored on austerity, itself a necessary evil to cut on Government expenditure.
The travel warning by the US should be read as a threat to Harare that acts of civil disobedience and violent demonstrations are afoot.
Zimbabweans continue to go about their daily business in a peaceful, harmonious and hard-working manner.
They remain dedicated to peace.
It is thus shocking that America has "intelligence" that there would be violent protests in the very near future to the extent of warning its citizens to stay away from Zimbabwe, or if they are in Zimbabwe, to remain vigilant.
It is my fervent hope that Zimbabwe's security services are alive to this "intelligence" that there is going to be violent demonstrations.
The MDC-Alliance, a friend of the West, has indicated that soon after its elective congress (if ever it happens), will roll out a wave of mass protests.
MDC-Alliance deputy chairman, Tendai Biti, who is aspiring to be that party's vice president, openly declared that by December 2019, President Mnangagwa would have been jettisoned from Number 1 Chancellor Road in Borrowdale, the official Presidential residence.
The MDC-Alliance is obviously planning a Sudan in Harare.
The US is privy to this, either because they are part of the devious plot, or simply because they are reading the public grandstanding by the opposition. But am certain Harare is aware of the foreign hand behind the MDC-Alliance and its cooperating partners in civil society. It is a public secret that their foreign backers finance all their activities, including organising and implementing such devious illegal regime change plots.
The magnitude of the civil unrest plot can be gleaned from four pointers in the travel advisory, namely;
l Stay away from political rallies, demonstrations, and crowds;
l Monitor local media for breaking events and be prepared to adjust your plans;
l Enrol in the Smart Traveler Enrolment Programme <https://step.state.gov/step/> (STEP) to receive Alerts and make it easier to locate you in an emergency; and
l Follow the Department of State on Facebook <https://travel.state.gov/content/travel/en/traveladvisories/traveladvisories/zimbabwe-travel-advisory.html> and Twitter <https://travel.state.gov/content/travel/en/traveladvisories/traveladvisories/zimbabwe-travel-advisory.html>.
The security services should see that local political actors will be used to execute the demonstrations, while the private media and social media would be used to snowball the violent protests aimed at dislodging the Government.
This is the same modus operandi which was used in the January 2019 violent demonstrations.
However, this time it promises to be bigger and more organised to set the MDC Alliance's illegal regime change project in motion. To be forewarned is to be forewarned.
The gloves are off.
Source - the herald