News / National
Are we enjoying the fruits of our independence-Zimbabwe?
01 Jul 2019 at 20:26hrs |
Views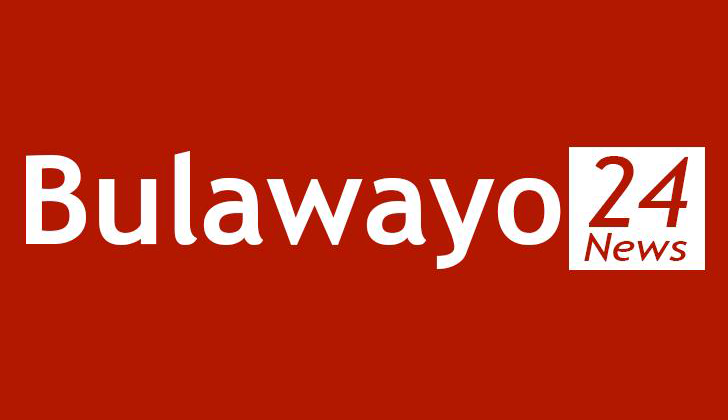 The Zimbabwe is on standstill not because of sanctions. The real matter is on "CORRUPTION" and Zimbabwe to go forward need to adhere to its "Constitution".. In the Zimbabwean scenario, a certain section of citizens are regarded as gods especially politicians and cartels. Which is incorrect. The citizens have waited for long time while government officials ,politicians and cartels they are enjoying in hotels, driving luxury cars and traveling abroad while the country is sunk in deeper pits of poverty. Most Zimbabweans are slaves in foreign countries.
Where we are today the source of our problems is mismanagement by government officials date from 1980 till now. As a nation we never reacted to the root cause because of fear of the untouchables and strongmen of the land. The issue of politics, mismanagement and corruption have distorted the economy. We have a big gap in nation building which needs serious and an urgent solution from us Zimbabweans. The government of Zimbabwe needs to listen to the people. Why needing the people during the election period not in economy rebuilding? Only the elites, gurus in politics and the cartels are living well. A country endowed with all natural resources but sinking into a penury state. The ordinary citizens can't afford basic meal.
The corruption hymns are the daily melodies in the corridors whether in private sector and government institutions . The red tape bureaucracy has outpaced our Ubuntu.
The people in Zimbabwe have endured suffering for long time. Yes, patience is virtue. The suffering is now unbearable. For how long should we keep on watching when our beloved country going through tough times. The situation is now a cancer. Why are we in this state beloved countrymen?
I am writing this article in state of agony. I am not happy with current mourning atmosphere in our country. Making a living is tough. The truth apparently is not enough as evidence shows that diplomacy is needed to be blended with history in order to satisfy the dream of our country. Are we enjoying the fruits of independence?
The civil servants they deserve dignity , to be where Am today the teacher made me intelligent , the policeman protects my community ,the soldier the eagle eye of my nation, nurse my good health commander and other government arms are playing a significant role in our daily life so they need better remunerations .
Elders you played your role for bringing freedom to Zimbabwe. Why things are now upside down in our country ? Youths are not a security threat but they want food on the table. As elders of Zimbabwe have you asked yourself why this is happening. The citizens have lost the flavor in meaningful involvement in nation building. Majority of our youths after graduating from colleges still can't have anything to write about because of harsh economical conditions which were birthed by corrupt people. Zimbabweans are hard working people .They thrive by all means to make a living . We have gone through rough pages over the years. Our infrastructure is depleted , dramatic increase of street kids and no employment. Mr President and elders of the land have you asked yourself "why" almost 5 million Zimbabweans are living in other nations .The fruits of our freedom from colonial bondage should be seen in developing our country . The economy of a country is determined by good infrastructure . The high activity in construction industry in any nation demonstrates the right path of the economy .
The government gets too much intelligent and over complicate a situation for no reason. Many Life solutions are practical, not intellectual. We tried to change currency to securities ie bonds /bearers cheques. The Zimbabwe economy has been inflammatory since 1980. The GDP never grew much post-independence, this has nothing to do with white people, there was simply a stagnation of economic output and now ideas were implemented. Instead of bringing new companies /innovation or GDP stimulus, the government is still singing old hymns of self praising while other countries are developing.
The world will forge ahead without Zimbabwe while we are waiting thinking they will come and beg us. Yes, we have what it takes to turn around the economy but failure to adhere to good policies they will be no turn around.
There is only one reason why investors always wanted Zimbabwe, this is because of very highly skilled labour.
We have an array of natural resources, all of which are capital intensive to mine and are basically commodities, no value chain products.The land was taken from whites and is owned by the government and no black person was given a title deed. The land was collateral to get a bank loan was removed and made a communist asset. You basically can't get capital on reformed land because It's simply not yours. There is a reason why people are given title deeds on land so as to raise private capital. The government removed that and it leads to record high inflation to date. Assets that could attract capital (Land) was nationalized. It's like saying we are nationalizing banks and companies (be it industry or services) The economy will collapse because 1) government is now a super monopoly 2) government is highly inefficient 3) Socialism breeds the worst forms of corruption. In Zimbabwe we have made a concoction that only Satan could think, there is no solution anytime soon for as long government believes they can manipulate market economies.
Economics is a practical subject, not an intellectual one. You don't dazzle people with clever words to make the economy function. You stimulate it with market conditions, even the staunchest of communist, the Chinese have figured it out, and hence about Huawei being there, the political economy then outright pure economies need delicate balance. No country has nationalized anything and come out the top. It won't start with Zimbabwe. The Zimbabwe economy collapsed in 2000 and what we have now are after effects (like ripples after an earthquake).
We as Zimbabwe people, overly focus on politics but it only constitutes like 30% of the solution. All this Chimurenga, Gukurahundi, Zanu, MDC etc that's 30% of the issue, there is the structural reforms , legal ,political and most important economical then politically economy (Ie the ideology to drive the country ,then the pure economic issues like the macro and microeconomics ,GDP, inflation, employment rate etc and then the implementation and time frame to implement). The core of economic development is infrastructure development.
The mechanics of Economics determine war, peace, boom and burst , prosperity and poverty .
Last and not least we need policies which will boost the dignity of our country. We Zimbabweans can grew our economy.
We can continue destroying our country and sinking it in deepest penury state if we continue holding to old fashion politics of boot-licking, greedy ,political strong man spirit ,untouchable and cartel mentality.
Enos Denhere is a freelance Journalist based in Zimbabwe Email enosdenhere@gmail.com Call/App +263773894975
Source - Enos Denhere