News / National
'Mnangagwa is my younger brother'
14 Jul 2019 at 12:40hrs |
Views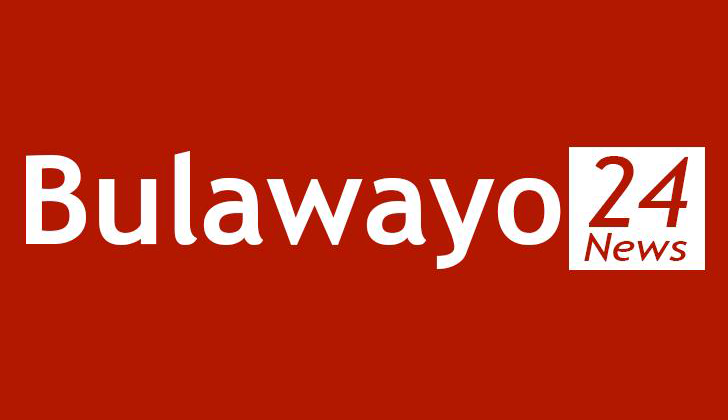 Today we round up our interview with pioneer freedom fighter and former Member of Parliament for Nkayi Constituency, John Maluzo Ndlovu.
In the last few weeks, Ndlovu has spoken about how he joined politics in his rural home of Nkayi District in Matabeleland North Province, his recruitment to undergo military training in China, deployment, operations in areas around Harare and capture by the Rhodesian security forces. In our last issue he narrated how he and three other freedom fighters, who included Lloyd Gundu from Zanla escaped being hanged by the Rhodesian authorities at the last minute.
In this last instalment of a series of interviews with Assistant Editor Mkhululi Sibanda (MS), Ndlovu speaks about life in the Rhodesian prisons. Below are excerpts of the interview.
MS: After being told that you were no longer being hanged, you might have felt relieved I suppose.
Ndlovu: Initially we thought it was a trap. However, later on we were given back our blankets and ordered to step down. They came and addressed us telling us that our death sentences had been commuted to life in prison. That was said by a senior superintendent, they told us that we had been treated with kids gloves and now the guards could do as they please on us. They said we were now proper prisoners. Everyday we would be taken for exercises for 30 minutes. We stayed at Salisbury Central Prison for some time and then one day it happened without notice that we were loaded onto a Dakota and moved to Khami Maximum Prison, on the outskirts of Bulawayo where I was an inmate in B-Hall.
MS: How was life at Khami?
Ndlovu: A majority of the political prisoners were in A-Hall. I was still regarded as a dangerous person and wardens used to come to my cell and just look at me, I was sort of a spectacle to them. The whites were afraid of captured guerillas. As for the conditions, they were terrible as most of the time we were kept completely undressed. There were also random searches where the prisoners would make us face another direction, saying they were looking for weapons hidden in our bottoms, just imagine how dehumanising that was, they were doing everything to break our spirits. However, they failed. I should also point it out that at Khami I am the one who used to address letters from the inmates being sent to relatives. I stayed at Khami up to 1977. One day I fell ill and started vomiting blood. Although the guards felt it was a ruse to get better treatment, their boss said I should be sent back to Harare. Indeed I was taken back to Salisbury Central Prison where I served with other nationalists like oMawema.
MS: You did not tell us about some of the nationalists and guerillas you spent time with at Khami. The period you are mentioning is the same time President Mnangagwa was there.
Ndlovu: Utsho uEmmerson, umnawami (You mean Emmerson, my younger brother). We were together at Khami, that's why he knows me so well. We served together there. I call Emmerson mnawami because in terms of age he is younger that me and he did his military training in China as well, after our group. Ngumnawami sibili, even when his wife, the First Lady came here in Bulawayo to visit the struggle luminaries, a car sent was here at my home to pick me up so that I could attend the meeting. In fact the First Lady had a separate meeting with myself, Moffat Hadebe and Kenneth Ndlovu, the former Zipra chief of engineering who lost his sight in combat when he was hit by a landmine in 1979 in Zambia. We had a fruitful meeting with the First Lady. The other prisoners I served time with at Khami are Vice-President Kembo Mohadi, Moffat Hadebe, Lloyd Gundu, Clarke Mpofu, Moffat Ndlovu, the former Town Clerk of Bulawayo and so many others.
MS: You spoke of being returned to Harare, then Salisbury.
Ndlovu: I was to stay at Salisbury Central Prison until 1979 when I was moved to Chikurubi Maximum. Chikurubi Maximum Prison was opened in 1979 and senior serving prisoners like myself were taken there, I had to touch the new ground. In fact I was one of the first 20 prisoners at Chikurubi. Then when the ceasefire agreement was reached following the Lancaster House Conference all political affiliated prisoners were being released. Come 1980, they started releasing the political prisoners, they were being released according to sections. From January, February and March people were going home until I was left alone.
MS: When that was happening, what came into your mind?
Ndlovu: When I was seeing others leave, I thought maybe they wanted to have a chance so that they could kill me. On 17 April 1980, on the eve of the country's Independence celebrations as I was reading a pamphlet around 4.30pm I was called in by the wardens and told to take my blankets and come to their office. When I got there I was told to remove what I was wearing and wear my clothes, the clothes that I had last worn in 1965 as I was going to be released at 5pm. I said to myself sokusenzakala sibili. That's what happened, so I was transported to Manica Road, where there were Zapu offices. When I got there it was becoming dark and I found people preparing to leave for Rufaro Stadium where the Independence ceremony celebrations were being held. Other party members suggested that I be taken to Mufakose Grounds where Zapu Vice-President, the now late Josiah Chinamano had a meeting. I am told he was continuously telling the gathering that they were waiting for just one person and when I got there he told the crowd that the person they had been waiting for has arrived, indeed I had arrived. I was then paraded to the journalists, both local and international. I felt important that day, although I was failing to come to terms with what was happening, when people were celebrating the coming of Independence at 12 mid-night mina ngasengili jimila nje. My mind was not settled because I did not understand what was happening, imagine having spent all those years behind bars, from 1965 to 1980. Then the following day, Dumiso Dabengwa and Lookout Masuku came to where I was and said indoda le siyayazi ukuthi ilobusuku, sifuna ukuthi kesitshayise ngomoya.
MS: Where did they take you to?
Ndlovu: They took a car and drove me to Papa Assembly Point in Mashonaland West Province. When we got the AP's HQ the commanders there were also happy to see me as they had been informed that I was coming. I was introduced to the troops as the senior commander and accommodated at the HQ. I stayed there until there was a time when those who had trained in police during the war were ordered to go to then Salisbury, there were 900 of them, I still remember. So I joined them on the way to Harare, but my destination was in Bulawayo. So my journey was a touch is a move, in Bulawayo I did not even stay as I was driven to Gwayi River Mine Assembly Point. At Gwayi a parade was called and I was also introduced to the troops, again as the senior commander. Gwayi was under the command of the late Soneni Moyo. When I look at the weapons, I was engulfed with emotion, imbhobho eyayilaphana madoda, yekela ngizithulele. Then Mafukufuku (late VP Joshua Nkomo) visited Gwayi and addressed the parade. Later on I was moved to Entumbane and then Llewellyn Barracks, now Lookout Masuku where I was demobilised. After that I got this house, here in Entumbane where I am still staying.
MS: After spending all those years in the struggle, do you have regrets that you went to war?
Ndlovu: I don't have any regrets and I will never have. However, what makes me furious and frustrated is that those who came from the rear using the road whether from Zambia or Mozambique are the ones living better lives while some of us who used the bush are suffering and people down upon with contempt. I am glad the First Lady, uMrs Mnangagwa came down to Bulawayo and listened to our grievances. To me she showed humility and Ubuntu when she met me, Moffat Hadebe and Kenneth Ndlovu. Just meeting and listening to us gave us a lot of satisfaction.
Source - sundaynews