News / National
Mnangagwa's cabinet panics
25 Jul 2019 at 08:22hrs |
Views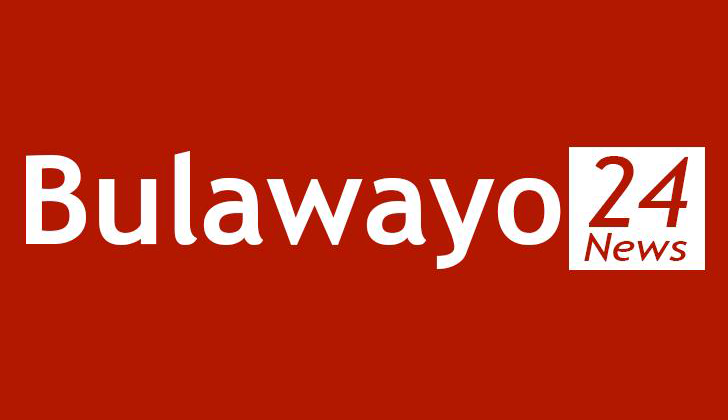 Zimbabwe's thermal power stations may soon fail to feed onto the national electricity grid after coal suppliers warned their stockpile lasts for 12 days, plunging the country into colossal power crisis as miners struggle to access diesel to mine fossil fuel.
The economy is on its knees to rolling power cuts that can last for 20 years.
Zimbabwe's power crisis deepened this week as load-shedding was extended to 18 hours a day.
Zimbabweans, already reeling from severe cash shortages, a 100% inflation rate and an intolerant regime now have access to power for only four to six hours a day. Mostly in the dead on night.
The power cuts reflect badly on the government of President Emmerson Mnangagwa, whose Zanu-PF party was re-elected on promises to end load-shedding.
The power crisis is yet another headache for the troubled Southern African nation that is in the grip of its worst economic crisis in 10 years.
Miners have been told to import their own power, pushing up cost of production.
Many Zimbabweans say life is much harder under Mnangagwa, who took over from former president Robert Mugabe. During Mugabe's autocratic 37-year rule the economy collapsed.
Power utility Zimbabwe Electricity Supply Authority (Zesa) first introduced an eight-hour load-shedding schedule in May but power cuts were drastically extended this week.
Addressing a post-cabinet meeting on the power crisis, energy minister Fortune Chasi acknowledged the situation had spiralled out of control.
He said heavily indebted Zesa owes millions to Eskom.
"There is no miracle about it … the situation is dire. As a country we should have never allowed ourselves to get into this situation.
"We owe HCB (Mozambique) and Eskom $83m. I am not sure as to when the payment will be made," he said, adding that huge debts owed to Zesa by local consumers compounded the problem.
Deputy energy minister Magna Mudyiwa at the weekend said the country was generating only about a third of its power requirements because of ageing equipment at its thermal plants and water shortages at hydro units.
"At Kariba, the water levels have gone very low and we are now generating only 358MW against the usual capacity of 1,050MW due to reduced water levels.
"At Hwange Coal Power station there are six units that are supposed to be working but only three are operating. As a country we are not generating enough power," she said.
The power cuts are a glimpse of how corruption has fuelled the country's economic crisis.
Last week Chasi fired the entire Zesa board for not acting on maladministration at the state company.
Zesa CEO George Chifamba and the company's top managers are facing charges related to dubious dealings with contractors. These include an alleged $5m payment to controversial businessman Wicknel Chivayo for a solar project that never materialised.
Another scandal involves Hwange Colliery, which supplies coal to Hwange thermal power plant. The coal company was suspended from the JSE and the Zimbabwe Stock Exchange last November after it was placed under administration.
At hearings into Hwange in Zimbabwe's parliament in 2018, allegations of fraud and corruption were made by board members against the colliery's management. Hwange's debt to the government stands at $138m from $120m in 2018.
In yet another scandal the government in 2016 issued a tender for a 100MW diesel plant to supply power. But the tender winner, APR Energy, was replaced by Sakunda, a company owned by Kuda Tagwireyi, a Mnangagwa ally.
Reports at the time said Sakunda sub-contracted Aggreko, which had been a losing bidder, doubling costs in the process.
Meanwhile, the government has set up an inter-ministerial taskforce to deal with the fuel and energy crises which have seen most companies closing shop and production declining.
Addressing a post Cabinet Press conference on Wednesday, Information minister Monica Mutsvangwa said the committee, which will comprise of Energy minister Fortune Chasi, Finance minister Mthuli Ncube as well as Industry and Commerce minister Mangaliso Ndhlovu has been tasked to come up with mechanisms to deal with the crises.
"Cabinet was briefed on the fuel and energy supply situation in the country by Public Service, Labour and Social Welfare minister Sekai Nzenza as the acting Minister of Energy and Power Development. The minister informed Cabinet that a total of 40 million litres of the combined fuel product is currently being pumped into the country. On the power front, it was reported that the Minister of Energy and Power Development (Fortune Chasi) is currently in South Africa for electricity supply negotiations with Eskom. The nation will be appraised of the outcome of the negotiations at an appropriate time. In the meantime, Cabinet resolved to set up an Inter-Ministerial Committee to work closely with the Energy and Power Development minister in order to facilitate a collective approach in the resolution of the prevailing power and energy supply challenges," Mutsvangwa said.
Zimbabwe has been experiencing long hours of darkness due to low power generation at the Kariba Dam due to low water levels. Long fuel queues have also become the norm.
Cabinet also considered a preliminary report by Finance minister on the 2019 Mid-Year Fiscal Policy Review.
The fiscal policy review confirmed the position that as a consequence of the reform measures being undertaken by government, the country's economy was now heading towards macro-economic stabilisation. However, a more comprehensive presentation on the subject matter will be made to Parliament during the minister's mid-year fiscal review and supplementary budget statement scheduled for July 31, 2019," Mutsvangwa said.
President Emmerson Mnangagwa has called on Zimbabweans to look at a period of hardship as the government unrolls austerity measures, including a monetary policy that has drastically depreciated the currency and raised prices, which he said was necessary to attain a stable economy.
This comes as the prices of basic consumer goods continue to skyrocket, amid debilitating power blackouts and severe shortages of fuel – all of which have evoked bitter memories of the economic horrors that were experienced in 2008 when hyper-inflation destroyed both the lives of ordinary people and businesses.
Source - Business Times