News / National
Cartel mops up Zimbabwe's gold
01 Aug 2019 at 09:27hrs |
Views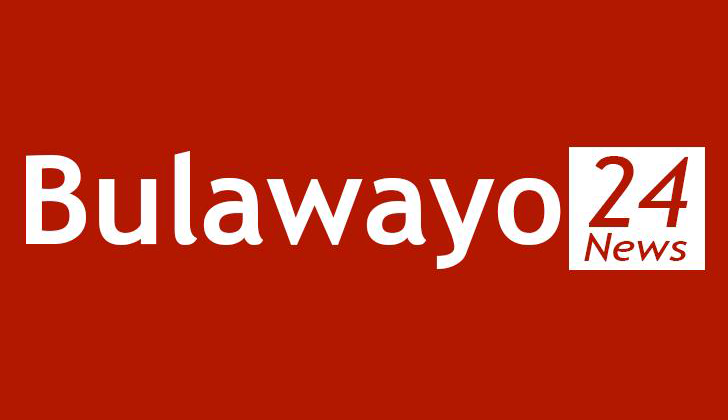 Zimbabwe's new monetary reforms and unfavourable prices being offered by authorities have given life to side marketing in the gold sector following the emergence of a powerful cartel comprised of top politicians and foreign minerals dealers who are now bypassing the official channels for a lucrative market beyond the country's borders.
This comes as bullion earnings for the month of June plunged 30 percent to US$65 million from an average of US$95 million.
Information gathered by Business Times shows that influential people close to the corridors of power are now targeting small scale producers who are desperately looking for payment in United States dollars.
Elaborate underground gold buying syndicates that have been operating for years have now become dominant as the country struggles to pay US dollars to its gold producers due to foreign currency shortages.
Information at hand suggests gold producers are shunning the Reserve Bank of Zimbabwe (RBZ) 's 55 percent foreign currency retention threshold on their gold in favour of the cash on delivery in US dollars or South African rand being offered by the cartels.
So powerful are these cartels that some attempts to quash their growing influence were resisted at high offices in government.
"They are offering between 90 and 100 percent in foreign currency on delivery," said a top government official who requested not to be named.
The sweet deal has seen both small scale and large scale miners scrambling to siphon some of their gold to the black market, resulting in severe foreign currency shortages to buy critical raw materials and rolling outages hit hard the country's gold sector after bullion
earnings plummeted 30 percent in the month of June, raking US$65 million compared to an average of US$92 million in the past five months.
Last year gold overtook tobacco as the country's single largest foreign currency earner after government embarked on an aggressive drive to buy bullion from small scale producers despite reports as much as 40 tonnes of gold could have been smuggled into neigbouring South Africa from Zimbabwe. But crippling power cuts, new monetary reforms among other factors are now affecting production of the precious metal. Tobacco has its own problems with farmers threatening to take up other crops as government fails to pay cash for the golden leaf.
The country is now facing erratic fuel supplies, drug shortages and rising inflation due to foreign currency shortages. Official figures obtained by Business Times show that Zimbabwe's monthly gold earnings plummeted by 30 percent in the month of June bringing in a US$65 million compared to a monthly average since the begging of the year.
Last year, gold overtook tobacco to become the economy's highest foreign currency earner with a haul of US$1.6 billion against US$900m from the golden leaf.
The drastic fall in gold earnings has been largely attributed to crippling foreign currency shortages that saw producers unable to buy inputs and spares leading to downtime, coupled with massive load shedding that saw the country going for periods of as long as 20 hours per day without electricity.
Industry, just like individuals, has been forced to use generators, an expensive alternative especially as fuel prices continued rising to reach ZWL$7.47 for petrol and ZWL$7.19 for diesel.
Apart from that, fuel remains in short supply despite the price increases.
Protracted negotiations between gold miners and the central bank around foreign currency retention thresholds are also yet to be concluded to the producers' satisfaction, giving rise to massive leakages as buyers, particularly from neighbouring South Africa, prey on desperate miners.
The foreign currency threshold for gold producers is currently at 55 percent, down from 70 percent last year.
"Another factor is the one month deadline for foreign currency retention where if you don't utilise your foreign currency within a month then it is thrown on the interbank market. This is crippling miners because some of their equipment is not bought off the shelf so it can take up to six months, at the end of the day they end up failing to even buy equipment," said a source close to developments.
As a result of the myriad of challenges, gold production gold exports plummeted 31 percent to US$490 million during first six months of 2019, according to the RBZ, from US$715 million earned during the same period last year while production volumes also slid by 28 percent to 12,2 tonnes from 17 tonnes during the same period a year earlier.
According to the Ministry of Mines the yellow metal in January raked in US$79.2 million before growing to US$95.8 million in February and US$115 million in March. In April, gold production raked in US$93.8 million before growing marginally to US$95.2 million in May. This brought total gold revenues for the period to US$544 million.
The low revenue from gold comes as tobacco revenues have plunged by 33 percent to US$481,6 million three months into the marketing season from US$714.6m realised in the same period last year attributed to depressed prices and low foreign currency retention levels.
Tobacco deliveries were 214.6 million kg in the period under review down from 244.4 million kg in the same period last year.
This year's price was 32 percent down to US$1.99 per kg from US$2.92 last year.
This will pile pressure on monetary authorities as the tobacco and gold receipts are key foreign currency earners in an economy where there is a growing demand for forex to import.
Zimbabwe is facing a forex crunch with companies struggling to access the greenback on the interbank market introduced in February. The economy has to grapple with fuel and electricity shortages meaning more forex will be channelled to imports. This has seen some companies buying the forex on the parallel market, a move which has sustained the parallel market despite the outlawing of the multi-currencies regime in June.
Statutory Instrument 142 of 2019 decreed that the Zimbabwean dollar should be the sole legal tender.
Source - Business Times