News / National
'Zimbabwe's private sector is not doing its part'
04 Aug 2019 at 10:09hrs |
Views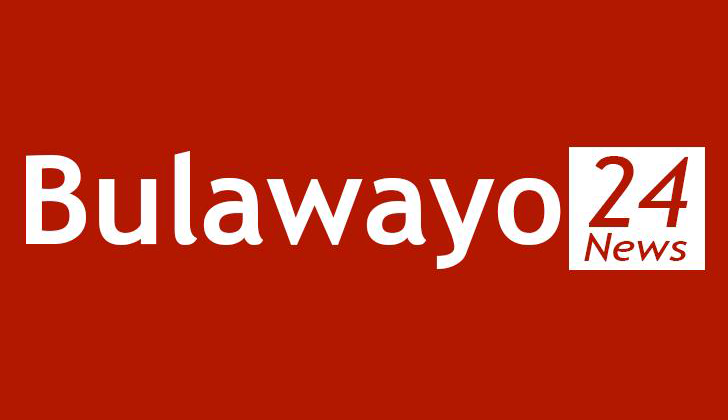 Professor Mthuli Ncube presented the Mid-Term Fiscal Policy Review on Thursday last week and many naturally sought to understand what his new measures mean. Understandably, many are concerned about the heavy load-shedding schedules, the continued rise in inflation and attendant erosion on wages and salaries. On Friday, he had an interview with South African-headquartered CNBC Africa. Below we publish his transcribed responses
This is a budget that is really designed to create a strong foundation for the prosperity of Zimbabwe in the future. So why do I say that?: one, we are making sure that we can continue on the path that we have established of making sure that we continue to run low budget deficits, if not surpluses. So far, from January to June this year, we have got a surplus of just over $800 million, which amounts to US$100 million. So fiscal consolidation will be continued.
Secondly, we want to strengthen the monetary policy framework that we have put in place. We have launched the Zimbabwe dollar. We want to make sure that fundamentals are strong enough to support a stable Zimbabwe dollar. So far things seem to be going in the right direction.
We also want to make sure that we contain the current account deficit, which could be a source of volatility for the currency; we have done very well. Basically, in the first quarter of this year, we recorded a current account surplus, which we have never had in Zimbabwe in the last 20 years.
We will also continue to make sure that we accelerate the partial privatisation process for State-owned enterprises, whether looking at Grain Marketing Board, Allied Timbers, Willowvale Motor Industries – the list is long.
We are also making sure that the legislative agenda also makes progress – certain policies, certain issues around the rule of law that we want to strengthen, and we are doing that. . .
Going through this drought situation which has really hit Zimbabwe hard due to El Nino, Cyclone Idai, it was necessary that we allocate part of the budget to social protection.
We also allocated a bit of the budget to support agriculture and the importation of electricity, so these are the key areas we are supporting, including the cushioning of civil servants. So we are doing everything that we can to get through a situation where the vulnerable need protection, but at the same time we have very strong fundamentals that will see us through to year-end.
Infrastructure Projects
First of all, we have the money; we are already in a surplus situation, so we will be spending the surplus for the next five months – and its only five months. But secondly, if you look at the revenues in terms of the tax collection, these have been very strong and we are quite sure that we will be able to raise the resources that we need.
Basically, we are targeting a budget deficit of 5 percent of gross domestic product (GDP) or lower. That is a very good target indeed given where Zimbabwe has come from, which is from a budget deficit of 11 percent (of GDP). Can you imagine improving from 11 percent last year, down to 5 percent, 4 percent or lower? Surely that is a major improvement.
So the resources are available; we are very pleased with that. But also partners abroad have come in very strongly in supporting our social protection programme, especially around the impact of the cyclone on the country, including South Africa by the way. South Africans made a big contribution in terms of dealing with the cyclone. So we have the resources; of course we need more resources, but in terms of our planning, we have the resources needed to meet our requirements.
People's Pain
First of all, it is the surplus that we used to pay, basically, the US$10 million that we paid to Eskom a couple of weeks ago, but also going forward, it would be through the surplus that we would be able to use to structure a final arrangement to make sure that Eskom can continue to supply Zimbabwe with power because our immediate requirement is to be able to import power.
We cannot produce enough power because of the low water levels at Kariba Dam due to the drought, so importation is the way to go. Equally, we will structure similar arrangements with Mozambique and certainly the surplus is going to be used to deal with the power supply issue. . .
Basically, we expect a negative growth of minus 3 percent because of the impact of the drought. I also don't want to underestimate the resilience of the Zimbabwe economy; I think that it is pretty resilient. We maybe even surprised, especially the tourism sector and the mining sector are likely to surprise on the upside, but of course agriculture will be impacted as expected. So really we are able to deploy this surplus accordingly, but also we will try to cushion all our citizens against the impact of the hunger.
Discontinuing Annual Inflation Figures
It's not the annual publication of inflation: it is what we call year-on-year measurement of inflation, because it is not correct. We moved from a regime of US dollars to a regime of Zimbabwe dollars after the 20th of February 2019, so when we calculate inflation, then you are not comparing like with like if you do year-on-year inflation.
So what you need to do is to measure month-on-month inflation, starting from February and rebasing inflation from February. It doesn't mean inflation will be lower by the way; in fact, it doesn't even change month-on-month inflation.
This is not the first time that this has been done: it was done in 2009 when, again, Zimbabwe changed its currency from the Zimbabwe dollar to a multi-currency. This is what you do when you have this major shift in currency. You want to be able to compare like with like in terms of currency regimes.
That is why we decided to suspend year-on-year – because it doesn't make sense – and focus on month-on-month until February 20th 2020 when we have a full set of data – 12 months – then again we can resume the year-on-year measurement of inflation. Of course this is consistent with transparency; it is not against transparency, we are very clear. Observers can calculate the month-on-month inflation for themselves, so there is nothing hidden about this.
But the facts are: look at the fundamentals – we have no deficits on the current account, we have no deficits on the fiscal account, so where is inflation coming from? It is coming from currency movements.
The currency movements actually started after the introduction of the new currency, so let's focus on that and do things right. We are determined that in another couple of years, Zimbabwe receives a credit rating. We want ratings agencies to work with us as they watch us build this track record in terms macro-economic management, and we will certainly obtain that objective.
Civil Servant Wages
We have budgeted for it (civil servants salaries). It is not true that the civil servants are not happy; actually the reverse is true. We have done three things already: we have paid $63 million at the beginning of the year for the first three months of the year in a cushioning allowance in addition to salaries.
We did a salary adjustment worth about $400 million on April 1 to the rest of the year. And just last week (a fortnight ago), we did another cushioning allowance worth $143 million – one-off – and we are negotiating to increase salaries further. We have budgeted for this. I think the civil servants will be very happy in the way we have responded to their needs, and come year-end we will pay them their usual annual bonus in the form of a 13th cheque.
There is no risk of that not happening, so they will get that. You will discover that we have been very responsive to their needs.
You know what is happening, though, is that the private sector is not following suit. With the profits that they are making, especially exporters, in terms of currency translation after the introduction of the Zimbabwe dollar.
They should be increasing wages for their employees, but they are not doing that. So we as Government are doing our part; the private sector is not doing its part. I urge them to do that so that we can all move together and deal with the issue of "wage erosion" for Zimbabwe workers; they work so hard and we need to ensure that they are adequately compensated and rewarded.
I must say this: going forward, the big reforms in Zimbabwe have really been undertaken and now we look forward to focussing on growth, job creation, production and productivity, and economic development.
Source - sundaymail