News / National
Freddy Gwala still in the game
04 Aug 2019 at 14:15hrs |
Views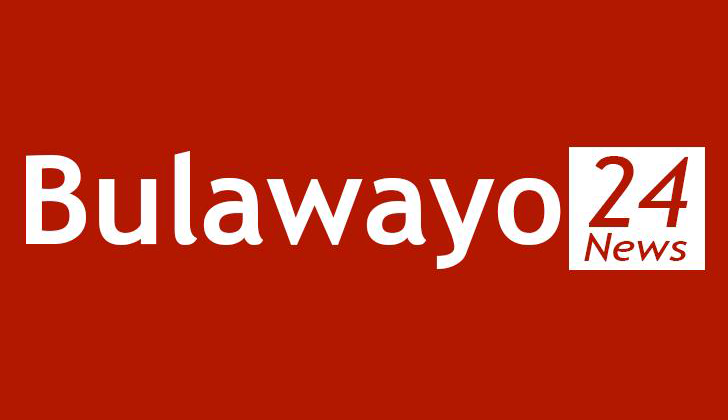 Seasoned South African musician Freddie "Madamara" Gwala says he will never abandon his music career as he believes he was born a musician.
Gwala (56) known for his Zumba music, a genre he invented, said his fans should stay put for his 21st album, which is in the pipeline.
The Soweto-born artiste recently ventured into acting and has featured in some Zimbabwean dramas running under the trademark Mahlalela. The dramas are produced by a Zimbabwean based in South Africa Mthulisi Moyo and features local comedian-cum musician Freddy Manjalima Kapfupi. Gwala honoured Mahlalela for discovering
the acting talent in him.
Standard Style reporter, Sharon Sibindi (SS) last week caught up with Gwala (FG) in Johannesburg, where he spoke about his adventures and experiences in the arts industry. Below are excerpts from the interview.
SS: I see you have ventured into acting, does it mean you have quit music?
FG: I was approached by Mahlalela [Moyo] and I told him that acting was not my kind of thing. I am a musician. He then asked if it was OK to teach me as he is someone who has and loves to experiment with a lot of things. I then agreed and now I am an actor because of him. But that does not mean I had to leave music.
SS: What were your experiences when you started acting and working with Mahlalela?
FG: I have come across a lot of experiences both in music and acting. It's all art and its creativity that is working. One thing that fascinated me is that I have worked with a lot of Zimbabweans and South Africans and it shows that we are one. When I met Mahlalela and we started working, there were no difficulties. So, I experienced that if God has said you are an artist — be it musician or acting — it means that you are doing something that falls under art. So, I am happy to honour Mahlalela as he was the first person to see the talent of acting in me. I didn't know how to act, but now I do. I want to also thank my man, Kapfupi, who also shared his experiences and I grasped them. We are still going to do more projects that is if we don't die.
SS: So are you looking forward to doing collaborations with other Zimbabweans?
FG: My door is open to anyone who wants to work with me — be it in acting or music. But when it comes to acting, they should contact Mahlalela first, the person who found the talent in me.
SS: What has happened to your music? Have you quit music and why the silence?
FG: I was born a musician. I am music and I will die a musician. I will never leave music because I know I was sent by God to deliver the message to his people. If you can listen to my music, I am the only one who sings that type of music. I don't know how it came to me and it means God sent me to deliver a message to his people. We take a look, most men are in jails and leave behind their familes.
So, at the moment I am busy with my new album. It's about to be done and it's a surprise to my fans.
SS: So, why had you taken a break? You had run out of ideas?
FG: I was not out of ideas and that will never happen to Madamara! The thing is I saw this piracy, which has pulled down a lot of artistes. You go to the studio, spend a lot of money recording things that will help people. Then some people take the music and sell it for 10 Rand. That's what stopped me. So, I was waiting for God and my ancestors to show me the way and block this. I have the idea now and my 21st album will be out. I know how to block it and I cannot reveal it now. I want people to see it for themselves and I tell you Sharon the idea I have, they will never copy our music again. Never!
SS: What type of genre do you call the music you sing and have you considered grooming some of your children to take your legacy forward?
FG: My music was something, which has no genre. I call it Zumba "Bhazumba…pabhazumba.." I took it from there. So, you can call it that and it was something, which was not there. No one else sings that kind of music, they are scared I guess. My children are musicians, they love my music, but I am not sure if they will sing my type of music. People choose for themselves what they want to do. They sing a lot and they took it from me.
SS: Does your music identify with the current youth and don't you think of reinventing yourself so that your music may not live in the past?
FG: In my music I haven't done that simply because I don't believe that. Our children were born black, but turn to be white. They must follow what you do because that is what brought them up. I don't believe in that unless someone says Madamara can I modify your music, I will agree. However, me as Madamara I won't do that because people have this tendency of saying that is old school. Not to me, my music identifies me, I meet children going to preschool in the morning and they say there is Freddie Gwala — why? Because my music dwells in ones' mind and my music talks about everyday things that affect everyone. Whether you have been in jail or not. I will not change my Madamara music, I don't even want to think about it and I cannot promise you that….abazokhula bewuthole,
bazowujwayela! and understand what it means and later join it just like Soul Brothers, never changed their music, but they are still big up to now because of
their style.
SS: What are your memories about Zimbabwe?
FG: All the times I was in Zimbabwe, I will never forget Bulawayo, Filabusi, Gwanda and even Harare. In Harare they took time to adjust to my music and to know who I was, but now they do. My number one city is Bulawayo and I call it my second home.
Please donate!
If Bulawayo24.com has helped you, please consider
donating
a small sum to help cover the costs of bandwidth. Anything you can provide is appreciated, thanks!
Donate with PayPal
Source - the standard