News / National
Old Mutual responds to Zimbabwe shareholder who want the Board to resign
16 Aug 2019 at 18:19hrs |
Views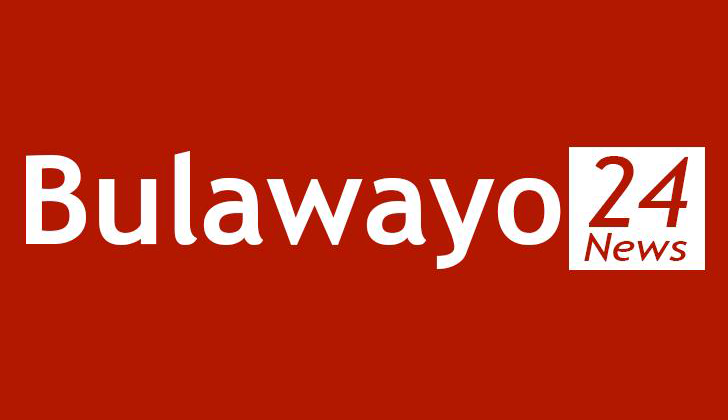 Thank you for responding to my request for the Chair and the Board to resign. I am aware that you could not say much because this issue is before the High Court. For you to suggest that these court proceeding and hooolabaloos have not affected the business and me as a shareholder and a stakeholder (to use your terms) is a travesty. Old Mutual is the second largest insurance company and should have dealt with this issue to protect us as shareholders and stakeholders. The share price will continue to decline until this issue has been resolved. If you carefully read the responds from the judgment it is pretty clear that the leadership team that is the Chair and the Board did not fully undertand the Labour Relation Act with this mind are you saying the appeal might find otherwise. The chair and board should have engaged a good lawyer or lawyers before the dismissal of the CEO if they did how come the lawyers did not identify the loophole that the CEO used, mind you I dont know if this board has a corporate lawyer on its board
I want to know how did the board deal with the issue that Peter Moyo initialy raised and what was thier responds. I want the board to publicly fully publish the reason why they had to immediately fire a CEO without going through a disciplinary process. Without this information in the public domain there is noway out of this problem. We now need a new board that is not soiled but a board that can look at this in an objective manner. If you need me to fully elaborate please do not hesitate to contact me on +263772278161
Regards
Engineer Jacob Kudzayi Mutisi
Old Mutual Shareholder and Stakeholder
On Wed, 14 Aug 2019 at 11:51, Customer Complaints Feedback <feedback@oldmutual.com> wrote:
Dear Mr Mutisi
The Old Mutual Board has carefully considered the High Court judgment which ruled that Peter Moyo be temporarily reinstated as Old Mutual's CEO.
After taking legal advice, Old Mutual immediately applied for leave to appeal against the decision. Importantly, the filing of the appeal suspends the operation of the court order. Mr Moyo has been informed that he is not required or permitted to resume his duties, pending the outcome of the appeal proceedings. The Old Mutual Board continues to take appropriate and decisive action in the interests of all stakeholders, in line with its fiduciary duties and sound governance principles.
On behalf of Old Mutual, I want to assure you of our unwavering commitment to you as our stakeholder. The ongoing court proceedings concerning Mr Moyo have not affected business operations and the Old Mutual team continues to work tirelessly to deliver value for stakeholders and exceptional experiences for customers.
We will continue to keep you updated as the case develops, but emphasise that the business continues as usual under the stewardship of the highly experienced Iain Williamson as Interim CEO, supported by a competent and focused leadership team.
I would like to thank you for your ongoing support as we continue to build positive futures across the continent.
Kind regards
Brent Sellidon
Complaints Assessor I OML Customer Complaints
Mutualpark, Pinelands
T. +27 (0)21 503 1502 I E. feedback@oldmutual.com I R. --OCM17509031--
----- Original Message -----
From: Customer Service Centre [service@oldmutual.com]
To: Customer Complaints Feedback [feedback@oldmutual.com]
Sent: Tuesday, August 13, 2019 1:53PM
Subject: RE: FW: Old mutual Chairman and Board of Directors should immediatelyresign: Confidential - Old Mutual Enquiry --CCC17496607--
Attachments: 2019-08-12 07-32-19 FW- Old mutual Chairman a.eml, 2019-08-12 09-33-00 AR- FW- Old mutual Chairm.eml
Hi
Please attend to this email.
Kind Regards
Yumna Khan | Skills Coach
Customer Service Centre
Old Mutual Life Assurance Company (SA) Limited
Licensed Financial Services Provider
0860 50 60 70 (telephone) | +27 (0)21 509 4175 (fax)
service@oldmutual.com (email) | --CCC17496607-- (reference)
www.facebook.com/OldMutualSA | www.twitter.com/OldMutualSA
www.oldmutual.co.za
Are you registered for MyPortfolio? This free, secure service enables you to update your personal details, view your relevant Old Mutual documents and manage your investment details online. Register now at www.myportfolio.co.za
----- Original Message -----
From: UK FM ASK [ask@omwealth.com]
To: Customer Service Centre [service@oldmutual.com]
Sent: Monday, August 12, 2019 7:32AM
Subject: FW: Old mutual Chairman and Board of Directors should immediatelyresign: Confidential
This email originates from an external source. Stop and think before you click!
Hi team
I think this is for you. Can you please pick this up urgently
Thanks
Ffion Roberts
Customer Service Email Team | Customer Service Centre| Old Mutual Wealth
E: ask@omwealth.com<mailto:ask@omwealth.com> | W: http://www.oldmutualwealth.co.uk<http://www.oldmutualwealth.co.uk/>
Our customers inspire us to do everything we can to excel in the moments that matter
[Description: cid:image002.png@01CFBB0A.4E910E30]
From: Jacob Kudzayi Mutisi [mailto:jmutisi@googlemail.com]
Sent: 11 August 2019 11:22
To: Amos Magoronga; mutmarketing@oldmutual.co.zw; info@oldmutual.co.zw; tndlovu6@oldmutual.com; investorrelations@oldmutual.com; oldmutualenquiries@linkmarketservices.co.za; UK FM ASK; academy_uk@lseg.com; info@jse.co.za; schoolsc@jse.co.za; university@jse.co.za; support@sharenet.co.za; Elaine Zinn; Tapiwa Bepe; Training and Dev. Executive; editor@zimeye.org; Francinef@iodsa.co.za; hopewell2@post.harvard.edu; Jean Le Roux; Thedias Kasaira; tapiwa.m.mutisi@outlook.com; tonderai.gundu@gmail.com
Subject: Old mutual Chairman and Board of Directors should immediately resign
As a shareholder and insurance policy holder of Old Mutual Plc I am requesting the Chairman Trevor Manuel and the board directors of Old Mutual Plc to immediately resign and call for an EGM for the shareholders to immediately chose a new board that understands the labour relations act and follow corporate governance by the book.
When a Chair and the board directors behave badly, the consequences for the organization is swift, severe and long-lasting. In the case of Old Mutual the share price has lost 27% of its value and believe we will lose more has the legal battle continues. Misconduct by Chair and his board directors, now we don_t know if this was intentional or unintentional but it still points to the facts that they failed to follow the basics Labour Relations Act of South Africa.
Its now 3 months since Peter Moyo was fired and reinstated. According to Old Mutual they fired Moyo using the South African clause 24.4.1 of the Labour Relations Act, to immediately fire him without going through the due process of a disciplinary hearing. Old mutual has since lost the case with Judge Brian Mashile saying Old Mutual incorrectly applied clause 24.4.1 of the Labour Relations Act, the law that allowed it to fire Moyo without affording him a disciplinary hearing.
In his case Peter Moyo claimed that Trevor Manuel the Old mutual Chairman did not pay due diligence to corporate governance during the firing process. He further exposed that Manuel also chaired Rothschild & Co which oversaw Old Mutual plc delist from the London Stock Exchange and list as Old Mutual Limited on the JSE in June 2018 in a _Managed Separation_. Moyo further elaborated that the Old Mutual Chairman suspended him after he raised concern that the insurance company paid for Manuel_s legal fees in his court battle to access information from Gupta owned Sahara Computers.
He went further to say Old Mutual had failed to undertake disciplinary proceedings against him, which violates labour law claiming the board of Old Mutual did not follow due process in releasing him and has asked the South African courts to reinstate him as CEO. He also requesting that the chairman and directors be declared _delinquent directors._
With these allegations allegation before the courts Old Mutual has lost its court case.
These are serious corporate governance violations. What Moyo exposed is that the Old Mutual Chair and the board of directors had failed to meet fiduciary duties, this means they failed to meet their duty of care, duty of loyalty and duty of obedience.
Faced with these facts as a shareholder there is no doubt that the chairman and the he Board directors decided to put their own personal interests above the interests of the Old Mutual when they were conducting business. The Chair and the board directors are held to a higher standard of behavior because they hold a position of greater responsibility in one of the biggest companies in Africa. They should be above unethical behavior both inside and outside of the boardroom.
Engineer Jacob Kudzayi Mutisi
Old Mutual Shareholder
Source - Old Mutual