News / National
Teachers, govt clash over schools opening
27 Sep 2020 at 08:26hrs |
Views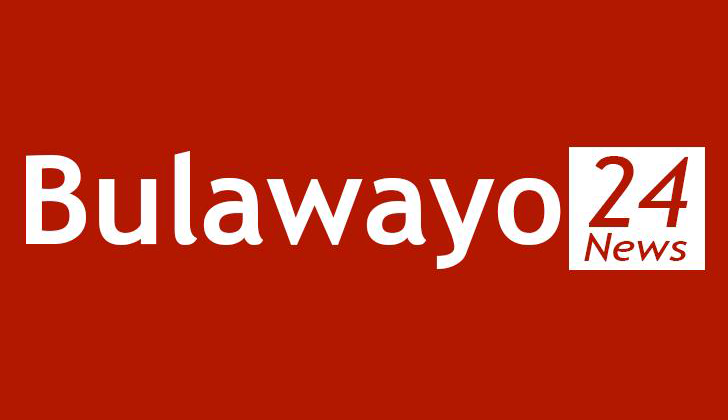 The standoff between the government and teachers yesterday reached tipping point with all teachers' unions declaring total job action while government sought to placate the angry educators and at the same time taking moves to threaten them.
Schools, which closed in March follow ing the outbreak of Covid19, are sup posed to reopen tomorrow for examination candidates as per government directive. Chances of the schools opening, however, have been thrown into doubt by the wage standoff and chaos surround ing preparations by the schools to deal with challenges associated with the Covid19 pandemic.
Reports yesterday said government had started doling out huge amounts of money to education directors to get them to force angry teachers back to work. Im peccable sources told The Standard yesterday that as from September 23, government allegedly started depositing $200 000 in bank accounts of directors in the Ministry of education as loans.
The loan facility comes barely a week after a record nine teacher unions announced their members were incapacitated and would not be able to report for work tomorrow.
Teachers received an average $4 000 (US$40) as salaries for this month and they say the amount is too little to finance their trips back to work and to survive be fore the next payday. Some teachers got as little as $2 600 after a huge chunk was chewed by regular deductions such as funeral, health and life insurance.
"It seems government decided to give the directors the $200 000 loan facility to make sure that they are incentivised to clamp down on teachers who have threatened to go on strike starting Monday," an insider in the ministry said.
Those who are said to benefit from the facility include provincial education directors and their deputies, all deputy directors, directors and chief directors at head office in Harare.
A provincial education director who refused to be named confirmed receiving $200 000 and revealed that more had been promised in the form of Covid19 risk allowances.
"Good morning, yes, this loan has been received this week. I can confirm. It start ed coming last week. high Covid19 allowances have been mooted too. Will keep you apprised," he said.
Education directors have been used by government in the past to thwart strikes by teachers by listing down for victimisation names of teachers who failed to re port for duty.
Asked about the loans for directors' Primary and Secondary education minister Cain Mathema said: "Just write what your sources told you. You phone me yet you already have your opinion.
"I don't want to be involved in that matter. Don't be a coward. Just write what your sources told you because I am not the one who gave you that story. So whether it is true or false, I do not care. Go to the ground and write what you see. I do not know a newspaper called The Standard and I have never read it," he said in a fit of rage.
Progressive Teachers' Union of Zimbabwe (PTUZ) president Takavafira Zhou yesterday said he was aware of the $200 000 loan facility for education directors. he said schools would not open tomorrow.
"In an attempt to oil the directorate at provincial and head offices, government has provided soft loans of $200 000 each accessible within five days of application. Now, as a united front of teachers in general and PTUZ in particular, we want to make it clear that this at tempt to oil the directorate to drive teachers back to schools will not work. We warn the directorate that government's oppressive generosity to them must never translate into abuse of teachers."
Zhou said instead of using such bully ing tactics, the government needed to be humane and address the teachers' genuine grievances.
Obert Masaraure, the Amalgamated Rural Teachers' Union of Zimbabwe president, said the loans received by directors were a mockery to suffering teachers.
"The current dispensation is loyal to the tradition of buying out the souls of the bosses so that the command tactics of government will be enforced," he said.
Mathema, however, insisted that schools were ready for opening.
"Schools are ready to open, everything is now in place. The private media is al ways negative about me. For example, you had said June exams would not be held, but they were actually conducted successfully and no one congratulated me," he said.
Sifiso Ndlovu, the Zimbabwe Teachers' Association chief executive, said if government did not improve salaries of teachers as a matter of urgency there would be no one at the schools.
"I am not aware that the directors have been given the loans. If it's true then that will be satanic. I understand that last year the directors had been offered housing loans amounting to $20 000, but am not sure if that is what has been in creased to $200 000.
"As for opening of schools, teachers have made it clear that they are incapacitated. So if no money is put on the table as a matter of urgency, there will be no one at the schools on Monday," he said.
Secretary for the Public Service Com mission Ambassador Jonathan Wutawunashe said government would review salaries for its workers outside negotiations, a move seen as aimed to counter the strike by the teachers.
"The Public Service Commission wish es to announce that, in the spirit of an understanding between government and its employees, government will proceed to pay, in addition to regular emoluments paid earlier this week, what is available, while negotiations in the National Joint Negotiation Council continue," Wutawunashe said in a statement.
He said the payment would not affect negotiations, but seek to cushion government workers in the meantime, in order to "support teachers who are go ing back to school to prepare for examinations".
"The government reiterates its commitment to pay a living wage to its employees, who will start accessing the top up within the week ending October 2."
Teacher unions yesterday said most teachers that are supposed to have al ready travelled to their teaching posts had not done so because they failed to get the cheap Zupco buses that government promised to avail.
Government last week said it had re leased $600 million to prepare for the re opening of schools, but teacher unions yesterday said no face masks or other PPEs had been availed at schools and ex pressed fear of the spread of the corona virus.
PTUZ's Zhou said: "Teachers are incapacitated, period. We also note with deep concern that where testing was conduct ed in private schools, a considerate number of students and teachers tested positive and are now in quarantine centres including Bonda hospital. Public schools cannot therefore ignore testing before re opening in light of the Covid19 pandemic," Zhou said.
"Teachers remain ready to open schools, but only after are addressed their welfare, health and safety concerns."
Source - the standrad