News / National
US$5,6m COVID-19 tender scandal
19 Oct 2020 at 06:23hrs |
Views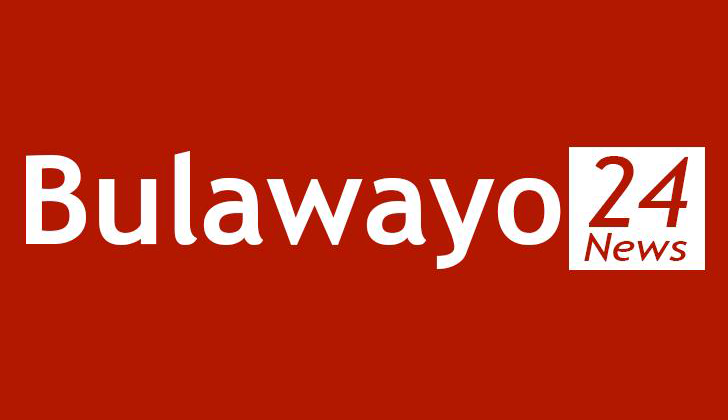 THE probe on Health deputy minister John Mangwiro over an alleged US$5,6 million COVID-19 tender scam has become a proxy for the factional fights ravaging the ruling Zanu-PF party, with dog fights over who superintends over the investigation.
Mangwiro deputises VicePresident Constantino Chiwenga who doubles as Health minister. He is also a personal doctor to Chiwenga and is the VPs close ally.
Chiwenga took over the Health ministry from Obadiah Moyo who was also recently arrested and arraigned before the courts over a US$60 million corruption case which has been dubbed 'Covidgate'.
He was later fired by President Emmerson Mnangagwa for graft.
But Moyo is reportedly linked to Mnangagwa whose family friend Delish Nguwaya has been fingered in the US$60 million Covidgate scam.
Nguwaya's company, Drax (Pvt) Limited allegedly robbed the nation of millions of dollars through inflating COVID-19 equipment, drugs and personal protective clothing.
Nguwaya and Moyo are both out on bail.
It is alleged that as soon as Moyo was fired, Mangwiro immediately instituted a costly restructuring exercise in the ministry, which resulted in 27 members of staff, mostly directors and their deputies being suspended and ordered to go on paid leave.
In addition to receiving full salaries, they are also receiving a US$75 COVID-19 allowance awarded to civil servants, fuel allocations, among other This resulted in the Mnangagwa administration spending millions of dollars per month on double salaries for senior officials in the ministry, even as Chiwenga promised to clean-up the health sector.
Presidential spokesperson George Charamba on his Twitter handle, @Jamwanda2, yesterday alleged that there could be someone behind Mangwiro who is now being investigated by the Zimbabwe Anti-Corruption Commission (Zacc) for graft.
"There is an unspoken urge to outrun legal inquiries and processes to agitate for punishment over an alleged crime still to be proven in a court of law," Charamba said.
"Some hope to stampede due processes, both administrative and legal. Who is behind this?" he asked.
Charamba's comments triggered immediate reaction from political analysts who then questioned the government's sincerity in its claims that it was committed to fighting graft.
Rashweat Mukundu said the matter had now turned political, adding that corruption was now being used as a weapon to fight factional battles in Zanu-PF.
"Interestingly, I was reading this and saw a comment from the spokesperson for the President and Deputy Chief Secretary Charamba in which he said there were rushing processes with no evidence provided.
"That raises eyebrows that possibly, corruption is being used as a political weapon in Zanu-PF that those who are corrupt, regardless of the merits or lack of the merits of their cases, the matter is actually politicised which means that the government itself, and even Zacc, is not prepared to deal with corruption in a non-partisan manner," Mukundu said.
He added: "While we wait for the full details of the case of the deputy minister, I think it is important to note that we seem to be moving in a direction in which corruption is a political weapon and it exposes even more the government and that they are not prepared to tackle the root causes of corruption because their own interest is to look at it from a partisan and political angle and not from the effects that corruption has to the generality of the citizens."
Mukundu said Mangwiro's case, depending on which side he was, would likely to be "pursued" or "killed" as a corruption story because it was now being seen with political lenses.
"I think it is important that Zacc clearly demonstrates that they are not partisan or political and that in pursuing the deputy minister, they will quickly provide the evidence and pursue the case in a manner that satisfies all the parties. Otherwise, we are undermining corruption efforts by the seemingly politicisation of this matter," Mukundu said.
Another analyst, Eldred Masunungure said that Zacc should be allowed to probe without political interference.
"It simply confirms that cases that have been so far identified and prosecuted are otherwise just a tiny tip of an iceberg," he said.
He said there was need for the matter to be pursued without involving political undertones.
"That is neither here nor there, the real question is whether there is veracity in the story, and issues of protocol are besides the point. Zacc is a constitutional body which is not answerable to anyone and why should it report or seek guidance or authority on such cases," he said in reference to Charamba's comments.
Zacc spokesperson John Makamure said he could not comment as he was out of town.
Mangwiro allegedly pushed NatPharm to award a US$5,6 million contract to Young Health Care which did not deserve the contract, according to a Zacc report.
It is alleged that members of the judicating team that arbitrated in favour of Young Health Care tender constituted newly elevated staff, and as a result, the contract could have prejudiced the country of US$2 million.
But insiders said the probe on Mangwiro was a fight within Zanu-PF as the deputy minister was a known Chiwenga ally.
It emerged that Chiwenga initially pushed for Mangwiro's promotion as minister following the firing of Moyo over graft charges, but Mnangagwa reportedly refused.
It was after Mnangagwa blocked the move that Chiwenga reportedly opted to take over the Health portfolio, where he vowed to "cleanse the ministry of the rot".
Meanwhile, World Health Organisation secretary-general António Guterres recently told a high-level meeting that corruption, especially on COVID-19-related finances and equipment was "criminal, immoral and the ultimate betrayal of public trust". He said leaders should be held to account.
"We must work together to stop such thievery and exploitation by clamping down on illicit financial flows and tax havens; tackling the vested interests that benefit from secrecy and corruption; and exercising utmost vigilance over how resources are spent nationally," Guterres said.
Source - newsday