News / National
Police to pounce on music gigs
25 Oct 2020 at 08:22hrs |
Views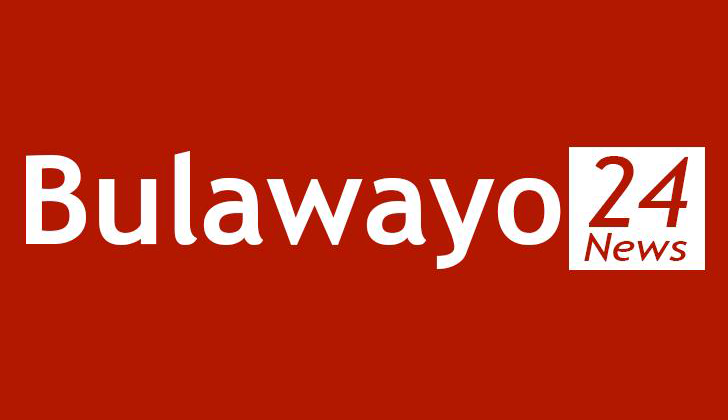 SEVERAL artistes who continue to stage illegal live concerts attracting huge numbers in defiance of the Covid-19 restrictions face the full wrath of the law, police have warned.
The honeymoon appears to be coming to an end for some musicians who have been holding live concerts in violation of the Covid-19 restrictions.
Live music concerts that attract a physical crowd have remained banned as part of a raft of measures to curb the spread of the deadly disease.
Weekend gigs, including live music shows where merrymakers gather, have been the order of the day around the country, notwithstanding Covid-19 lockdown regulations.
Investigations by Standard Style over the past two weeks revealed that some clubs and liquor outlets owned by senior government officials and politicians are at the forefront of defying the Covid-19 regulations.
A number of artistes, among them Dendera ace Sulumani Chimbetu, sungura singer Peter Moyo, Killer T, Shinsoman, Andy Muridzo, Baba Harare, Romeo Gasa and Progress Chipfumo, have been performing at joints such as East Point, LA Rouge, Bar Rouge, Big Apple, Margolis Plaza and Electric Quench, (formerly ExtraMile Leisure Spot) during the past two months.
National police spokesperson Assistant Commissioner Paul Nyathi yesterday told Standard Style that those artistes who have and continue to stage live shows attracting a gathering are committing crimes and must be made answerable.
"Those artistes are committing a crime in terms of national lockdown regulations and must be taken to account," Nyathi said.
"What is important is they must not take the issue of Covid-19 for granted, especially when it comes to their safety and that of the people who will be attending and, above all, the safety of Zimbabweans.
"As they are committing offences, we are going to make a follow-up on those artistes as it is really risky from whatever they are doing.
"We are going to alert the commanders to check on the venues and spots were these artistes are said to be performing. As from this weekend we will monitor where these artistes are said to be performing and I can assure you that action will be taken."
Nyathi said they would also engage the National Arts Council of Zimbabwe (NACZ) and the Youth, Sport, Arts and Recreation ministry for identification of the artistes putting the lives of people at danger by defying the Covid-19 regulations.
"Remember some of these artistes they perform under NACZ regulations and we will also engage the relevant ministry to ensure that these artistes are identified and action is taken," he said. NACZ director Nicholas Moyo yesterday shared the same sentiments with Nyathi.
"As you are aware, that the National Arts Council of Zimbabwe is not a policing agent. We are all presently guided by SI 200 of 2020 that gives guidance on business conduct under lockdown. People that break the law should face the full wrath of the law," Moyo said.
"It is sad that many artistes are actually being used by owners of venues who after the event pocket handsomely. The National Arts Council of Zimbabwe continues to engage stakeholders and the government on fUrther relaxation.
"As an industry we shoot ourselves in the feet if we slowly become a lawless sector. Short-term actions may affect the long-term confidence building we are en-gaging in."
Moyo said he would meet with the Promoters Association of Zimbabwe on Tuesday to map a way forward. Some arts critics and stakeholders have also slammed musicians, arts promoters and venue owners for risking people's lives by hosting music shows.
As of yesterday and today there are a number of unsanctioned concerts that have been lined up by musicians across genres evidenced by the posters publicising the shows.
Some of the artistes who were billed to take to the stage yesterday included Tryson Chimbetu and his Marxist Brothers supported by Farai Gumbeze and Uncle Sam at Ganya Night Club in Highfield, Progress Chipfumo and his Sound of the Motherland at Usahwira Bar in the same suburb, pole dancer Zoey and her Red Angels at Zebra Village in Mbare supported by a dance crew Flip Flappers, and sungura singer Simon Mutambi at Chips 1 Bar in Mt Hampden.
Among the scheduled gigs today, dance-hall singer Killer T is set to perform at Electric Quench while Jah Master, Allanah, Enzo Ishall and Judgement Yard, among other wheel spinners, will take turns to entertain guests at Day Dream Party at Borrowdale Manor.
Jazz outfit Jabavu Drive will be entertaining merrymakers at Pamview Complex Panad Garden Court Restaurant, off Willowvale Road in Harare. Although the government last week approved partial reopening of low-risk sectors of the cultural and creative industries in line with Covid-19 regulations, live concerts remain banned.
The low-risk sectors of the cultural and creative industries that have been given the greenlight to open include exhibitions in galleries and museums, book launches, film production, art schools, arts and culture centres, visual art studios, music recording studios, drive-in cinemas, studio recording for online publication and theatre houses for drama, dance, movies and spoken word.
Those who are ready to resume business in the stated areas are obliged to apply to the NACZ and can only be allowed to operate if the council is satisfied that they are able to adhere strictly to set Coy-id-19 prevention protocols and the standard operating procedures.
Meanwhile, police later in the day yesterday had to issue a statement after Standard Style raised questions on the lack of enforcement of Covid-19 regulations during live music shows.
"The ZRP warns musicians who are holding live shows and in the process inviting the public to attend on payment that they risk being arrested," the statement read.
"Musicians should comply with the Covid-19 regulations to curtail the spread of the pandemic.
"Venue operators are strongly warned to also comply with Covid-19 regulations and avoid contravening national lock-down regulations?"
Source - the standard