News / National
Mnangagwa's MPs says 'without unity Zimbabwe is doomed'
29 Oct 2020 at 21:11hrs |
Views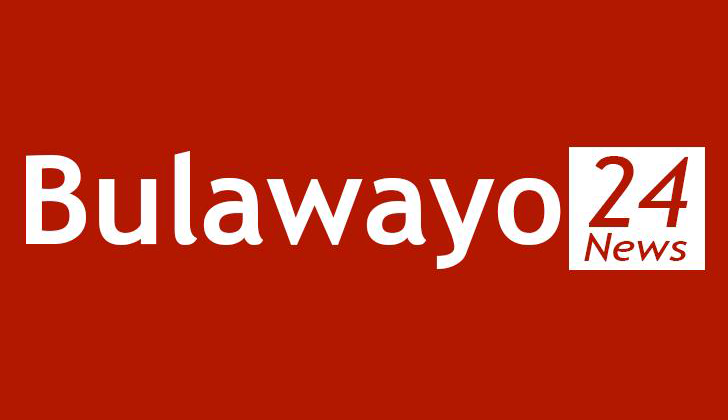 ZANU-PF legislators on Tuesday said there is need for unity in the country despite political differences to save the nation from doom.
This comes as there is a fresh push by the church to persuade President Emmerson Mnangagwa, opposition leader Nelson Chamisa and other key stakeholders to engage and find ways to resolve the country's myriad problems.
Debating Mnangagwa's State of the Nation Address (Sona), MPs said the opposition and the ruling party must work together for the country to prosper.
"These opposition members talked about unity. Yes, we can have different views in politics, but we must be united for the country to move forward. Therefore, Mr Speaker, this must remain as it is since the members from the other side have seen the vision that the country cannot be built by the ruling party alone.
"We build the country if we are united as is the wish of President Mnangagwa who encourages peace, unity and building our country," Zaka North MP Robson Mavhenyengwa said.
Zanu-PF Mwenezi West MP Priscila Moyo said Zimbabweans must put their differences aside and work together.
"Let me talk about unity, without unity we are sowing the wrong seeds for our children. We need to be tolerant of diverse views of each other because we are all Zimbabweans.
"The president promoted the need for unity, and for us to have foresight that though we may differ, the nation has to progress and not consider everything as bad, even the good. This House has elderly people who look up to us," she said.
Chikomba Central MP Felix Mhona said Zimbabwe cannot succeed without unity.
"I want to thank you for the time and opportunity you have given me to applaud the president for the roadmap that he gave us. For us to succeed, there is a need for unity.
"What it means is that we need to put our minds together and show love for one another. Yes, some words might be painful but we need to co-exist as the people of Zimbabwe. In conclusion, there is a proverb that says once you have given birth, you should know that the child is for the whole community."
Zanu-PF Makoni North MP James Munetsi said people must know that they are all Zimbabweans and there are more things that can unite them.
"The president spoke about unity. Unity is of paramount importance. If you are not united, you will not achieve anything. If you get back to the Bible, one type of animal that is united is the ant. They can build a very big anthill but look at how small they are. If you just take time to observe them, they give way to each other — this one is going there, the other is going that way but they build like that.
"In Zimbabwe, like what the president was saying, let us be united. His words were: 'Let us move this journey together as Zimbabweans, as one nation. Who are you to dispute what Zimbabweans want? If you want to go and stay in America, you go there. We are Zimbabweans and we will remain Zimbabweans and we will die in Zimbabwe'. So, the president spoke a lot about unity across the divide so that we become one," he said.
Zanu-PF chief whip Pupurai Togarepi said Zimbabweans should always seek to promote national interests in unity and love for the development and prosperity of the country.
"I would like to conclude by concurring with the president in reminding us all that first and foremost, we are Zimbabweans and that Zimbabwe is our only home and our motherland.
"All of us need to be partners in the new path towards a modern, prosperous and stronger Zimbabwe. A brighter future depends on all of us and that we are stronger when we believe and work hard to achieve our plans and vision," Togarepi said.
Meanwhile, acting MDC leader Thokozani Khupe on Tuesday vowed to continue dialogue with Mnangagwa despite critics labelling her a sell-out.
Debating Mnangagwa's Sona in the National Assembly, Khupe said as the new leader of the opposition in Parliament she would make sure that she would not only concentrate on criticising the government but to also offer solutions.
"Dialogue is the catalyst of national healing and it energises the people. After every election we must expeditiously come out of election mode. We need to collectively deal with the toxic political environment that exists in the country and inculcate values of peace, love and prosperity.
"We want transformative leadership so as the leader of the position in Parliament; I am going to dialogue with the president for the good of the people. I know that there are people out there who have this notion that when you dialogue with the president you are selling out. I would rather be a sell-out if I am doing it for the good of the over 14 million Zimbabweans," Khupe said, to thunderous applause from both MDC and Zanu-PF MPs.
This comes after Mnangagwa called for unity of purpose if the country is to develop into a middle-class economy by the year 2030.
All this comes as calls for much-needed national dialogue have now reached a crescendo, amid determined efforts by South Africa to help end Zimbabwe's recurrent problems.
Source - dailynews