News / National
Father's snakes feast on daughters
23 Jan 2021 at 16:03hrs |
Views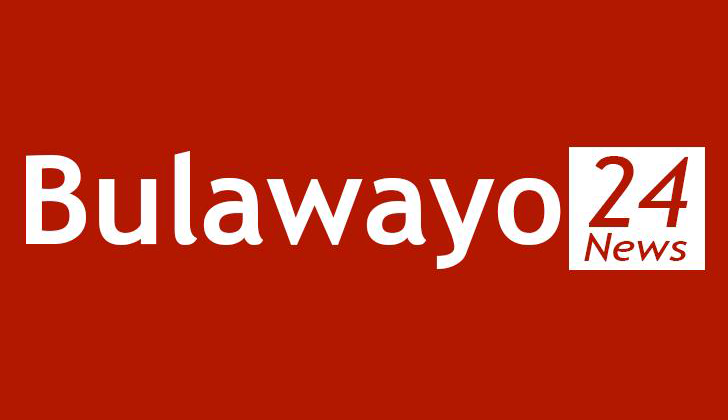 THERE are many relatives today who do not talk to each other anymore as they blame witchcraft for all their problems, with the "witches" being their relatives. There are those who believe in witchcraft and spend their lives constantly looking over their shoulder trying to guess who has bewitched them every time they get into trouble. And there are those fervent churchgoers who claim they don't believe in sorcery, but go to church religiously to fortify themselves against evil spirits.
What is sad with this deep-seated belief in witchcraft is when families get torn apart by a whiff of suspicion that a father, mother, aunt or grandparent is a witch or wizard responsible for their run of bad luck.
Witchcraft allegations have torn a Mutare family apart, with daughters up in arms with their father, accusing him of possessing snakes that also appear in the form of goblins (tokoloshis) that gratify their sexual desire on them every night.
So bad is the blood between the daughters and their parents as skeletons in the family's closet are now tumbling out, finding their way into the public domain.
Accusations and counter-accusations have become the order of the day for the Tsoriyo family of Mutare's Hospital Hill low-density suburb.
Having been fade up with their father's ungodly shenanigans, six Tsoriyo daughters caused a scene in the sleepy suburb last Sunday afternoon as they besieged their parents' residence demanding justice.
The drum-beating daughters broke into song and dance, demanding an end to their suffering at the hands of their very own father.
After consulting countless traditional healers and prophets without any joy, the sisters decided to take the war to their parents' doorstep with the ''mini-demonstration'.'
The siblings, Mary (44), Shylet (40), Muchanyara (35) and Takura (30) and two others who refused to divulge their names demanded audience with their parents, Raymond and Tsitsi Tsoriyo.
The parents were reported to have locked themselves inside the house.
The daughters allege that their father has been in possession of pythons for over four decades.
The daughters claimed that the reptiles have been helping the Tsoriyos to accumulate wealth for the past 44 years, but they were bringing anguish to them through their unending demands that include sleeping with the daughters.
Among part of the Tsoriyos' "wealth'' are residential properties in Fern Valley, Hospital Hill, two shops they are renting out at Murahwa Green Market in Sakubva and a gold mine.
Raymond Tsoriyo used to work for Mutare City Council as a driver.
The Sunday drama ended with the intervention of the police who whisked the daughters to Mutare Central Police Station where a docket under RRB number 86/21 was opened.
Raymond later withdrew the case the same afternoon.
In an unsolicited interview with The Weekender, Mary said she and her sisters are living in hell as the goblins' demands are affecting their relationships and marriages.
While she is the only married one among her sisters, Mary said her marriage is on the rocks as her father's wealth enhancing paraphernalia attacks her every time she would be in bed with her husband.
"They come in the form of larger than life pythons in our dreams. They become intimate with us. During the act, the image of our father suddenly appears. It is usually my husband who wakes me up and tells me we had my father's 'visitors' were in the bedroom. Had it not been for my husband's bravery, the marriage would have collapsed ages ago.
"I know what my father's privates look like because he has been sleeping with me in my dreams since I was a little girl. Growing up, our father told us that it was his brother's goblins terrorising us because of hatred. While I was still in high school, I was attacked by the goblins and our father accused his brother of being the hand behind the attack. He expressed ignorance of the whole issue," charged the irate Mary.
She said at one time, they sought the services of the late famous Chipinge n'anga, Sekuru Ndunge, but he could not entertain them saying they had brought something too big for him to chew.
Shylet chipped in and said they are now being forced to smear salt in their undergarments just to keep the reptiles at bay.
"We know the snakes' habitat. They stay in the banana plants just outside our parents' double-story house. Tenants staying at the house also confirm coming across them. My parents had to abandon their Fern Valley mansion after the snakes began straying to neighbours' properties," said Shylet.
The sisters claimed that their father confessed before Nyanga traditional healer, Sekuru Shingirai Mukotsanjera that he possessed the snakes which had 'multiplied' and demand intimacy from his daughters.
"He confessed that he was given luck charms in the form of an ointment and the charms later turned into snakes which also appear as goblins to other people. He claims that he is having difficulties in disposing them. The truth of the matter is that he just does not want to get rid of his snakes because of his greediness," said Mary who also claimed that the goblins also steal the children's wealth.
The matter has also spilled to Chief Makoni's court, but Raymond is reported to have been defaulting the court since March 2020.
Contacted for a comment, Raymond quickly dropped the call just after the reporter identified herself.
When the reporter called a minute later, his wife, Tsitsi picked up the call and said her husband had gone out. She begged this publication to spare the family name and publish the article without names.
"What do you need to do with all this information? Please, if you go ahead and publish it, kindly withhold the family name because this family is big and you will tarnish it because of this small misunderstanding. Our professions will also be affected," said Tsitsi.
She, however, refused to comment on the alleged bad blood between her husband and daughters, saying the two parties were in a better position to do so.
The couple was blessed with eight children.
In a separate interview, Sekuru Mukotsanjera, said: "These women will continue suffering as long as the snakes are alive. The snakes will continue to cause misfortunes and who knows, even deaths. The only way out of this is to have them completely destroyed. The father should surrender all the paraphernalia and confess to his sins."
Self-styled prophet, Madzibaba Nzira, said: "That is wizardry or witchcraft at play. The snakes are behind the family's misfortunes. During the day, they will be hiding at a safe place known to the owner and appears physically during the night. There is need to kill the snakes through burning them, but it would need the blessings of the chief architect (the father)."
Source - manicapost