News / National
Social media and the spread of fake news in Zimbabwe
15 Feb 2021 at 18:12hrs |
Views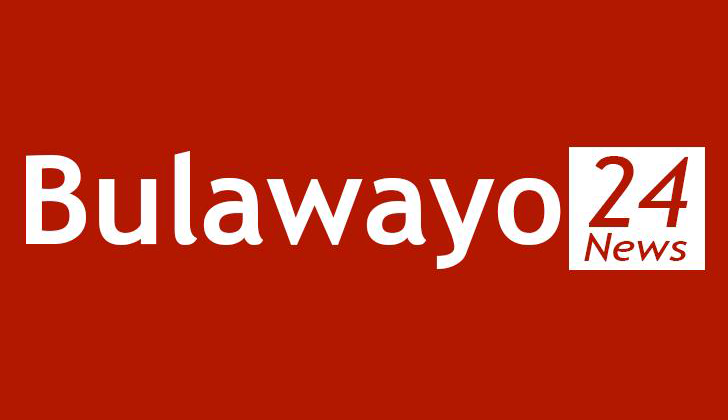 IT is not often uncommon that a new phenomenon dramatically rises up with so much clout and influence that it breaks and reshapes established African norms and beliefs.
Africans are traditionally a conservative society.
But the wave of publication of unverified facts and outright lies over mounting COVID-19 deaths in Zimbabwe is threatening to disrupt a centuries old culture of respect for the sanctity of life.
These are the troubles that authorities are contending with, apart from fighting to flatten the morality curve that has been scaled up by the sheer numbers of deaths and hospitalisation witnessed in the past few weeks.
The country reported its steepest COVID-19 deaths on Monday last week, when the Health ministry said 70 people failed to make it within 24 hours.
By Friday last week, 1 178 Zimbabweans had succumbed to COVID-19 from 32 952 cumulative infections, most of them reported since the festive season.
Perhaps the only good news out of this catastrophe is that in the past week, the rate of recoveries has creeped back above 75% from a frightening 52% reached just after New Year.
But equally shocking has been a sudden rush by citizens to break the news first, even ahead of traditionally proven sources of accurate news like the mainstream media.
The publication of fake news, as the lies are called, has gained so much clout that even the mainstream media is falling into the trap, as editors feel the heat stemming out of the haste and madness.
Social media platforms including Twitter, Facebook and WhatsApp sit at the heart of this emerging phenomenon, which has recently been underpinned by high profile deaths of politicians in within ruling Zanu-PF party.
It all started a few weeks back when Zanu-PF's acting spokesman Patrick Chinamasa disappeared from public limelight.
Rumours immediately spread on WhatsApp, Twitter and Facebook that he had died from COVID-19.
Neither Chinamasa, the former Finance and Justice minister, nor the ruling party stepped in to correct the rumour.
Soon, it died down.
But as the ruthless killer spread in the past two weeks, killing three ministers and corporate executives, social media rumour mongering intensified again, with Chinamasa's name featuring among those reported dead.
On Saturday last week, the Zimbabwe Broadcasting Corporation (ZBC) took steps to calm the nerves of a disturbed nation, especially Zanu-PF supporters, interviewing Chinamasa from his farm where he confirmed he was recovering from COVID-19.
Still, some took to social media doubting if the interview was genuine.
This was not surprising because many Zimbabweans have lost trust in the ZBC following its history of partial reportage that has given prominence to Zanu-PF.
"I am so tired of being killed," Chinamasa later told our sister title The Standard.
"Otherwise I am making very good progress," he said.
An interview with the private press somehow cooled off the social media rage.
But Reuben Barwe, the ZBC chief correspondent who interviewed the former minister, had earlier been the target of social media death rumours.
When he appeared on the screen, it killed off the rumours, but die hard critics of the national broadcast still cast doubts about his images.
Yet a few hours later, more shocking rumours hit a stunned nation.
David Parirenyatwa, a Zanu-PF politburo stalwart and former Health minister, was said to have died from COVID-19.
The Parirenyatwa family remained calm until the death rumour turned out to be another lie propagated by the speed of technology, which underpins a phenomenon that governments worldwide have struggled to regulate.
But as Zimbabweans digest the frenzy of lies and half-truths that had gripped the nation, social media reports said the Zanu-PF political commissar, Victor Matemadanda had been rushed to hospital suffering from COVID-19.
The crisis over social media reached tipping point on Friday last week but one, after Transport minister, Joel Biggie Matiza succumbed to COVID-19, only a few days after Foreign Affairs minister Sibusiso Moyo had also died of the disease.
A week earlier, Zimbabwe had lost Manicaland Provincial Affairs minister Ellen Gwaradzimba to COVID-19. That same night, Paradzai Zimondi, the former prisons boss also succumbed.
Social media reports said Mike Nyambuya, a retired army general and Senate deputy president had passed on.
This was quickly picked by the mainstream media, which amplified the misinformation after falling into another trap.
In Zimbabwe today, many have learnt of their relatives' deaths on twitter. Such is the tragedy of social media in Harare, as in other countries where misinformation has taken precedence over verified content.
The content that social media broadcast is attractive yet it is not genuine.
Most of the people know it now, but have become so accustomed to rumour mongering they can't wait to pull the trigger once a new lie pops up on the phone.
Perhaps it is the fault of the mainstream media, which has struggled to live up to the demands of the modern era, where news production must be a minute by minute action.
In their place, information hungry citizens have made it their business to broadcast in a very unprofessional way, breaking hearts, soiling images, defaming people and even, possibly leading to the death of others due to shock.
Zimbabwean authorities are working on a bill to criminalise and punish social media misinformation.
But media scholar, Admire Mare, told Weekly Digest last week that criminalising freedom of speech will not the right thing to do.
Secondly, Mare said, even a law will not stop a global phenomenon that has given governments headaches.
"I don't think a social media law will address the ethical lapses that have accompanied a world of digital abundance and infinite choice," he said.
"Politicians must proactively churn out relevant public interest information."
"Social media has busted the myth of secrecy, classified information and news management. But while fake news production and distribution are unethical, criminalisation is not the answer. We find ourselves in an era of information and misinformation overabundance, so its not unique to Zimbabwe," he said.
On Monday, government asked people to stop publishing unverified information about COVID-19 deaths.
It said this had traumatised millions of Zimbabweans who would later learn that the information they had received was fake. There has been no retractions yet to correct lies in both the mainstream and social media.
But as the pandemic continues to tear through Zimbabwe, the coming weeks will be crucial in making people realise the damage that misinformation can cause on a grieving country.
Source - newsday