News / National
Council finally covers 'death pits'
26 Feb 2021 at 06:33hrs |
Views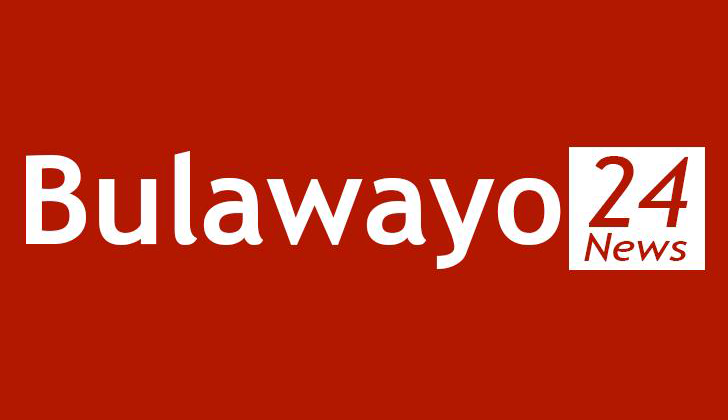 BULAWAYO City Council (BCC) has started filling up the "pits of death" in Pelandaba West suburb and is employing Geographic Information System (GIS) technology to map and identify similar dangerous spots across the city.
Three people died early this month when they drowned in the pits, causing an outcry from residents and pressure groups. The council started filling up the disused gaping holes on Tuesday which look like remnants of an open cast mine.
Earth moving machinery was deployed on site as council started rehabilitating the land which has become more of shafts due to the disused pits.
The deep holes are said to have been caused by sand poachers who took advantage of the construction of houses in most new suburbs. A news crew visited the site on Wednesday and found council staff rehabilitating the land by covering the pits.
Two weeks ago, Shane Ngona (20) from Pumula North drowned while taking a bath at the black spot and Nqobizitha Mhlanga (18) from the same suburb also drowned while attempting to rescue him. The incident occurred just five days after a 15-year-old boy from Pelandaba West drowned while playing with friends at the same water body.
Ward 27 Councillor Alderman Siboniso Khumalo said it was a relief that council had acted to fill up the pits. He said the loss of lives and rehabilitation of the environment calls for citizens to protect their surroundings. One of the pits that was filled up with soil in Pelandaba.
"This is a problem that is caused by sand poachers. They do not understand that the city is paying a price for their irresponsible actions. Resources that could have been used to improve service delivery are now being channelled towards filling those pits. Unfortunately lives that were lost cannot be replaced. We are told that some of the pits were about five metres deep and anyone who plunged into them was at high risk of drowning," said Ald Khumalo.
He said residents should avoid playing near similar water bodies. Mr Khumbulani Maphosa from the Matabeleland Institute of Human Rights who was at the forefront of demanding that council should fill up the pits, commended the local authority for taking action, albeit after lives had been lost.
"By end of yesterday they had filled up the pit in Pelandaba West. From our position, we commend the council for having seen the rationale of filling that pit in terms of protecting human rights. That pit had become a threat to human beings. If you look at the Constitution it says we have a right to an environment that does not harm our well-being. That pit was harming our well-being. And what we are hoping for is that the council should not end on that pit because there are many pits of similar nature in Bulawayo which are a threat and have led to people drowning," said Mr Maphosa.
"Again, we say while we as residents have a role to play in terms of protecting lives, the enforcement mechanism lies mainly with BCC because it is the legal authority in place. And if we have an irresponsible resident, you need a responsible authority to make sure that we protect each other."
He discouraged residents from buying sand from sand poachers who are responsible for damaging the environment.
"Let's also be responsible residents and report any illegal activity in terms of sand poaching because eventually it leads to those pits where our children, our young people die. That is their responsibility," he said.
BCC senior corporate communications officer Mrs Nesisa Mpofu said council is concerned over the safety of residents, hence its decision to fill the pits.
"Our teams are on the ground and we started by draining water from the pits. We have started covering the pits up and rehabilitating the ground where they are. As a city we put value on safety because we have to be a safe city so those pits are of great concern to us. Lives have been lost so we had to take action as a city," said Mrs Mpofu.
"We are not just focusing on the Pelandaba West pits only but we are mapping all the pits across the city. We are using GIS to map and identify areas with those dangerous pits citywide so that we address the problem holistically. We don't want just to be reactive but we want to ensure that this problem is dealt with wholesomely."
She said council has engaged residents and other relevant stakeholders on an awareness campaign to discourage residents from playing in water bodies.
"Our appeal is really to the community, particularly as residents that we must desist from going into the pits to swim. They are not people who fell in, it's individuals who want to have recreation so we are appealing that let's continue to work with each other and refrain from jumping into those pools. We are also saying to our residents let's supervise our youngsters because we are in a lockdown and they are always at home so let's supervise them and know what they are doing," she said.
Mrs Mpofu said residents should desist from buying sand from sand poachers.
"As council we are also working with different stakeholders in creating awareness of illegal sand poaching because some of the pits are a result of illegal sand poachers. We do have occasional enforcement with partners such as the Zimbabwe Republic Police and the Environmental Management Agency as per when resources permit. But we are appealing to residents to say let us be responsible, let us check where the sand is coming from because the people who dig those pits are selling it back to us. There are some legal points where council has designated selling of sand as opposed to buying sand illegally," said Mrs Mpofu.
Source - chroncile