News / National
Journalism, a new form of activism!
05 Mar 2021 at 00:56hrs |
Views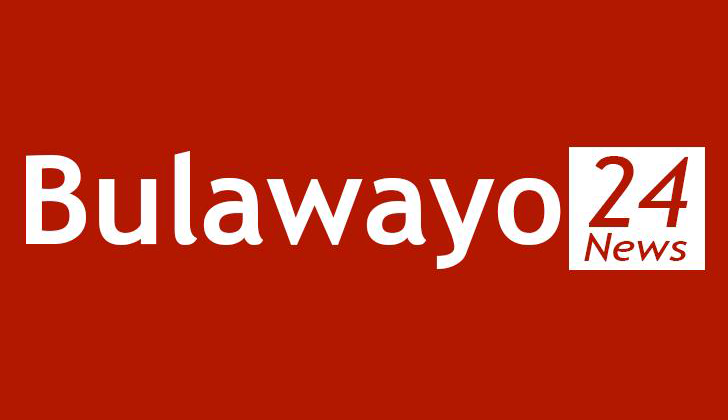 A polarised political environment breeds microcosms across all other subsectors of the community.
As the old truism would put it, "a fish rots from the head down," once a country's politics is polarized, the divisions permeate right down to the lowest strata of society.
Media houses are not spared the polarization. In fact, the media mirrors political polarization, much more.
In a polarized environment, lines between reporting activism are often blurred. Journalists are caught in between objectivity and prejudice (personal beliefs).
After the August 1, 2018 political disturbances, private media were replete with images portraying the military intervention in a bad light.
An image showing a soldier in a squatting position appearing to be firing towards a fleeing crowd, was used to propagate their preferred narrative.
Objectivity was thrown out of the window. Skewed narratives were peddled, with the obvious objective of tainting the incumbent Government.
Few if any local private media bothered to look at the other side of the story, a prerequisite in Journalism. Balance and objectivity are sacrosanct.
The other side being the illegality of the demonstrations, the extent to which national security was at threat and the underlying regime change agenda which informed the protest. The state had to act;
After witnessing the trend repeating itself in international news channels, particularly those with a specific agenda against Zimbabwe, one cannot help but retort that, indeed, a lot of the country's journalists are turning into activists.
True, journalism is overlapping with activism in some ways, simply because some activists are also venturing into journalism, or vice versa. The pursuit of truth can certainly feel like an activist endeavor under a political system that lies habitually.
Journalism has long been committed to unbiased reporting, and to shining the light on societal injustices. The tension between those two mandates has become apparent in the current polarised political landscape, when student groups such as ZICOSU and ZINASU have brought activism into newsrooms.
I cringe at the word "activism," and I have been cringing for a long time now. Years ago, talking with a mentor in this industry, I made a face as I uttered the phrase "activist journalism." I said I'd never want to do that.
But my mentor just smiled and when I asked why, he said, "You are an activist journalist."
I insisted I wasn't, that was nonsense to him. I was a reporter, simple. I report news. It is not my duty to reflect opinion, or tell people what to think or argue for a certain point of view. I give all the facts and let the chips fall where they may! This was said in a story which was funded by Longreads Members
I asked on Twitter what people thought of this debate, whether journalism is activism. One female reporter, who asked not to be named, said it can't be.
"In journalism, you have to bring attention to things that might not help the ends of whatever you might want to happen. You can't serve those ends. You have to serve the end of the true; full story."
Desmond Nleya, a journalism student at Christian College of Southern Africa CCOSA, said he didn't believe journalism should be activism, but that it can and should inspire activism.
Nor are we lawyers in a court of law, cherry-picking facts to prove our case. Fortunately, there is only one truth. How we feel about it, how we perceive it, those things are subjective, but the truth itself is not.
In 1989, Linda Greenhouse, then reporter for The New York Times, was criticised for taking part in a pro-abortion rights march while she was covering the Supreme Court for the paper. In her 2017 book "Just a Journalist: On the Press, Life, and the Spaces Between," Greenhouse calls herself an "accidental activist," making a distinction between attending an event as an activist and as an engaged citizen.
"The abortion march was an action in which half a million people took part," Greenhouse says.
"Would I have marched under a banner that said, 'New York Times Reporters for Choice'? No, I would not."
While the case has since become a classic study in conflict of interest, Greenhouse says she actually went with the full knowledge of her colleagues at the time. Her participation quickly was made into an issue, with the Times eventually publishing a story saying that Greenhouse had violated its conflict-of-interest policy.
"It was a retrospective sanctimony that descended on mainstream journalism, much to my surprise," Greenhouse says, adding that it's ironic that up until that time, the quality of her work hadn't been questioned.
"Whatever happened to judging reporters by the quality and fairness of their work, rather than what's in their hearts and minds?" she asks. "If we are not professional enough to keep our opinions out of the news product, maybe we shouldn't be making a news product. I simply went as a person."
Above all, we are not propagandists or political operatives. That is not our job. I have profound respect for my colleagues, and for what we, as journalists, are at our best.
Today, as a whole, we are not at our best. Just ask people in towns and cities across this country, as I do. Everywhere I go, people tell me they have lost faith in journalism. It comes from all people; all walks of life and all political stripes.
We dismiss conservative media outlets for their political bias, but we don't hold liberal media outlets to the same standard. Many journalists, who claim to be objective, have publicly taken a political stand, saying the urgency of the time justifies a departure from journalistic standards. Yet they ask us to believe their reporting is still unbiased.
It is not hard to find examples of how far we have strayed from reporting standards in President Mnangagwa's era. A simple example is South African publication, the Sunday Times, which has reportedly admitted writing falsehoods against Zimbabwe as it pushed a nefarious agenda for some political interests. The Sunday Times has wide readership in South Africa, and has a bureau in Zimbabwe, where it enjoys considerable circulation.
In 2011, the Sunday Times wrote stories alleging that South African police and investigative arms were conniving with the Zimbabwe Republic Police to illegally exchange prisoners whereby the South African authorities would deport suspects to Zimbabwe, where they would be tortured and die.
The practice is known as rendition. Both South African and Zimbabwean authorities denied the claims at the time, although senior officers in the Hawks of South Africa's prime investigative unit lost their jobs as a result of the fake news, which other media outlets across the world amplified.
Is it a mistake when media outlets keep beating the same drum over and over? With our credibility as low as it is today, it's a question worth asking.
But the answers are varied.
Source - Shelton Muchena