News / National
Free tick grease scheme
09 Mar 2021 at 06:20hrs |
Views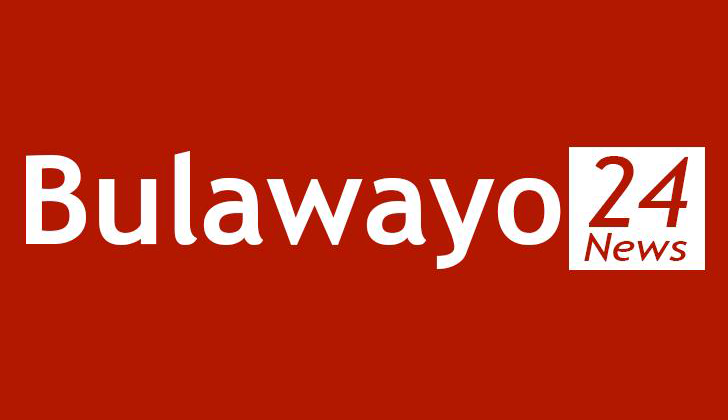 THE tick grease programme launched last year under the Presidential Inputs Scheme to benefit one million households seems to be going on well, with many farmers collecting their share. But this noble programme can easily be derailed by a few other farmers who are not collecting the tick grease, or who are delaying to collect it.
Even in some circumstances, other farmers collect the grease, but do not use it or fail to apply it correctly. The farmers who have chosen not to collect the tick grease should appreciate the negative impact of their action on livestock farming in their respective areas.
This is because failure to treat the livestock means the ticks will continue to breed and eventually affect other livestock, including those that would have been treated.
All farmers should ensure that in-between dipping sessions, they apply tick grease, which can reach areas where dipping chemicals usually do not, and these are the areas ticks like to feed from.
Tick-grease should be seen as a supplement to dipping, as it saves livestock from tick-borne diseases, especially Theileriosis, popularly known as January Disease. Tick grease is available from the Grain Marketing Board depots countrywide for free, where each household can collect a kilogramme.
One kilogramme of tick grease covers between six to eight months for a household, with between 15 to 20 cattle. Results of the use of the tick grease have been encouraging in some areas where farmers have collected the tick grease and are using it correctly to augment dipping.
Department of Veterinary Services chief director Dr Josphat Nyika said there has been a notable decline in cattle succumbing to January disease as a result of tick grease application and intensive dipping.
"So far, 600 000 kilogrammes of tick grease have been distributed to stock owners and 400 000 kilogrammes are yet to be collected from the GMB depots," he said.
"This year, the livestock sector has witnessed a drastic reduction in the numbers of cattle dying from January Disease because farmers who have received tick grease have started applying it to the cattle."
Dr Nyika said collection of the tick grease was not complicated as only a stock card was required from a farmer.
"The tick grease is for free and a farmer should produce his or her stock card when collecting from the nearest GMB depot," he said.
Ticks are controlled through various dipping methods such as plunge dip, spray dip and pour on. In the first two methods, the animals are completely submerged in the plunge or wet thoroughly using a spraying appliance containing an effective tick-destroying agent at the concentration specified in the manufacturer's instructions.
Pour-on is a concentrated oil-based dip chemical containing a spreading agent which when applied topically allows the dip to spread over the skin of the animal. The tick grease is then used as a supplementary spot application tick control method applied by hand dressing to an animal.
Tick grease is applied in the case that some ticks would be in the hidden areas and remain alive after dipping or the animal could not be found on the dipping day so it has ticks on it.
Brown ear ticks which transmit the deadly January Disease usually clusters in the ears of cattle. Farmers should apply the tick grease on the tick's common feeding sites which are the ears, base of the horn, under the tail, and tail brush.
The tick grease is effective when used to supplement intensive cattle dipping programmes. Intensive dipping is when cattle dip three times in two weeks and tick grease will be applied in-between the dipping sessions.
For the past years, smallholder farmers have been experiencing challenges in protecting their cattle from tick-borne diseases as they could not afford the chemicals, while some communal dip tanks were no longer functional. The coming in of this livestock programme is thus a welcome move as the facility is for free.
Tick grease will not substitute dipping, but will supplement intensive cattle dipping. Animal health experts advise farmers to intensify dipping to kill nymphs, popularly known as paper ticks, before they grow into adults and continue to propagate and lay eggs.
Weekly dipping interrupts the breeding cycle of ticks and prevents a build-up of tick population in the veld. Dipping cattle in chemicals weekly helps to ward off the ticks.
The tick grease programme is in line with the National Development Strategy 1, which prioritises animal health and production through strengthening farmer knowledge, skills in livestock production and health, to enhance productivity.
The support coming from the Government through this programme should compel most farmers to regularly dip their cattle to stop tick-borne diseases from spreading. Signs of affected animals are depression, listlessness, lagging behind with legs standing apart.
Affected cattle also show swelling of lymph nodes (especially the one below the ears and the ones in front of the shoulders, decline in milk production, loss of appetite, watery discharge from eyes and cloudiness of the eyes and difficult breathing with froth exuding from the nose and the mouth.
Death follows three to four days after the first signs of disease. An animal that has died from January Disease shows generalised swelling of the lymph nodes, froth in the windpipe and fluid in the lungs. Clouding of the eyes is quite common.
Source - the herald