News / National
Poverty drives women into prostitution
16 May 2021 at 08:54hrs |
Views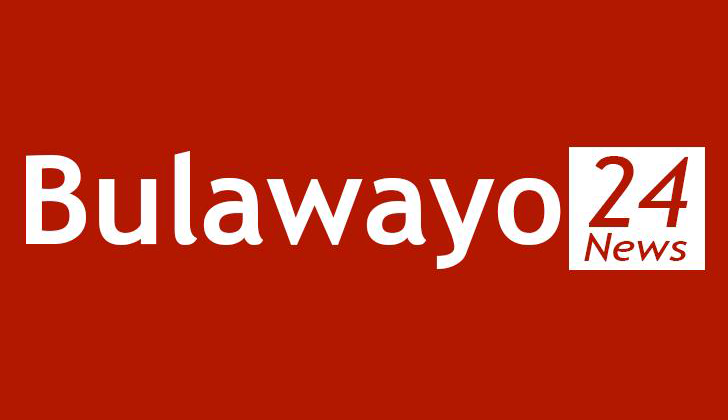 UNSURE of the direction he was taking, the driver of the fancy Chevrolet stopped beside two village women that were walking from the opposite direction, along the dusty road in Maranda, Mwenezi.
The gentleman lowered his window and politely greeted the women before asking for directions.
The women, both in their early thirties, beamed at the young man and excitedly chirped out the directions - making clear indications they were eager to take him there.
Then, as he thanked them and prepared to leave, one of them signalled him to stop before boldly approaching him and asking for "drinks".
The girls followed their request with provocative giggles.
Puzzled, the driver just rolled up his window and drove off apparently wondering why these young women would go about asking for food from strangers.
He would not have understood the women's predicament.
The societal expectations held by the driver were a forgotten etiquette in this forsaken land, ravaged by hunger and poverty.
Persistent economic hardships have forced scores of young women in the south-eastern district of Mwenezi in Masvingo province to be actively involved in desperate means of earning money, including flesh-peddling.
Investigations by The Standard revealed that many young women from the villages in the district leave their homes in the guise of hawking along the Masvingo-Beitbridge highway, when in fact they are out engaging in the oldest profession.
Their biggest customers are the haulage truck drivers and lately, workers that live along the highway, which is under construction.
A Mwenezi traditional leader, Chief Neshuro, born Rodwell Gudo, confirmed the emergence and steady growth of this social decadence and added that the proximity of the district to neighbouring South Africa had influenced "unfavourable modernisation", which had inculcated the desire to make money among poverty-stricken women.
He said the Covid-19 pandemic had forced men to migrate from the villages to the diaspora leaving their wives with the responsibility of taking care of the families.
"We have a big problem in this locality on the issue of infidelity and prostitution.
"Marriages are dying in their infancy. Young and middle-aged men leave their wives and go to the diaspora looking for greener pastures and they leave behind their young wives and children," Chief Neshuro said.
"In most cases, they don't send money back to their families regularly because without proper academic qualifications, they are destined to become cheap labourers with meagre earnings out in the foreign countries where they go.
"This forces their unemployed young wives to engage in prostitution as a means for survival.
"But somehow, when the husband gets back, he will find out that his wife had been unfaithful and ultimately, they divorce."
The traditional leader told The Standard that infidelity disputes accounted for 75% of the cases brought before his traditional court, and a high divorce rate had resulted in a significant number of child-headed families and school dropouts in the district.
He said, "During the Covid-19 pandemic, we have seen a rapid increase in the number of young men leaving the country for the diaspora due to reduced economic activity locally.
"Sexually-active women who are left behind by their husbands for too long will then engage in extramarital affairs just to satisfy their sexual desires and that has fuelled divorces.
"Humanity has gone to the dogs amongst young women."
The latest 2020 study by the Zimbabwe Vulnerability Assessment Committee (ZimVac) found that Masvingo province has the second highest proportion of child-headed households of 4.5% after Manicaland with 0,6%.
The province also has the second highest proportion of orphaned households of 18,2 %.
Another study conducted by the International Fund for Agriculture Development (IFAD) last year on rural poverty in developing countries revealed that living in rural areas increased a person's probability to suffer from poverty and deprivation.
IFAD noted that globally, the poverty rate in rural areas was 17,2 %, three times higher than the urban areas rate of 5,3%, and this was due to under-investment in rural infrastructure and service provision.
Thirty-five-year-old Tendai Marima, who abandoned rural life for street vending, told The Standard that feminine cultural constructions encouraged women to adapt to hardships and discouraged them to earn money from casual jobs.
Marima said when women were discouraged to openly conduct small businesses to earn a living, they were left with no choice but to secretly engage in commercial sex work.
"It is not very easy as a rural woman to successfully fend for your family without being accused of promiscuity," she said.
"Village women are given names when they try to work for their families or portray some sort of independence from their husbands.
"Resilience to the socio-economic hardships is an essential quality for what is regarded as an ideal housewife.
"Such a woman should always be submissive to her husband, even if he goes to the diaspora and stays there for a decade, she should remain faithful and wait for her husband.
"Back in the villages, popular ventures such as cross-border trading and vending are morally unacceptable for a married woman, hence those facing financial difficulties resort to promiscuity, a more secretive way of making money."
Masvingo-based ambassador for Women's Entrepreneurship Day Organisation Angella Mikiri said rural women should be business-minded to enhance independence from men even if they are left with responsibilities to take care of families.
"Traditionally, women have been looking up to men for their upkeep and children's welfare," Mikiri said.
"When the men abandon that responsibility, it becomes difficult for the women to manage the upkeep of the family.
"Women who are not formally employed should improvise ways to earn a living other than prostituting.
"Extra-marital affairs result in women suffering from domestic violence."
Research has also shown that women who engage in prostitution risk contracting HIV and Aids, among other sexually transmitted diseases and unwanted pregnancies, apart from them getting divorced.
According to statistics released by the National Aids Council (NAC), Mwenezi district has a prevalence rate of HIV of 12,25%, below the national prevalence of 12,9%.
The statistics show that 7,5% of the 235 215 Mwenezi district total population are HIV positive.
Masvingo NAC provincial manager Agrippa Zizhou said the majority of HIV infections in the district were a result of increased migration of the local people to and from the neighbouring South Africa.
Source - the standard