News / National
Machaya rejects judges tenure lawsuit
20 May 2021 at 21:13hrs |
Views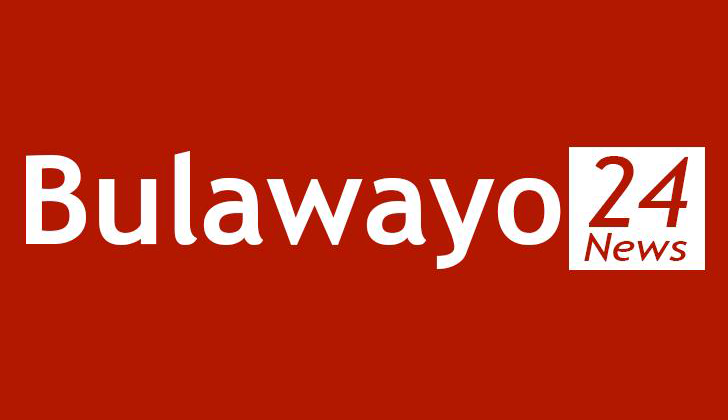 ATTORNEY-GENERAL Prince Machaya has rejected an application by Harare lawyer Musa Kika - also the director of the Zimbabwe Human Rights NGO Forum - to stop Chief Justice Luke Malaba and other superior court judges from benefitting from the constitutional amendments allowing judges to have their tenure extended beyond 70 years, on five grounds.
In his opposing affidavit, Machaya, who was acting on behalf of Justice minister Ziyambi Ziyambi, the first respondent in the matter, said the application raised no cause for action, wrongly stated that he enacted the amendments, failed to cite the Judge President George Chiweshe who appointed the panel hearing the matter.
He also questioned the citing of all Supreme Court and Constitutional Court judges, meaning that in the case of an appeal there would be no one to hear the case.
Kika approached the High Court on an urgent basis seeking to bar the extension of Malaba's term, under the recently passed Constitution of Zimbabwe Amendment (No.2) Act which was signed into law by President Emmerson Mnangagwa on 7 May.
Malaba turns 70 on 15 May but his term was extended for five years on Tuesday.
Kika argued that the provisions which Malaba would benefit from, that were introduced in terms of an amendment to section 328 (7) of the constitution, would allow the Chief Justice, his deputy Justice Elizabeth Gwaunza as well as Constitutional Court and Supreme Court judges to have their terms of office extended by the President on production of a medical certificate confirming that such a judge would be fit enough to continue on the bench.
Section 328 requires the holding of a referendum where an amendment Bill seeks to amend a term-limiting provision.
Kika sought to have any purported extension of Malaba's term of office after 15 May to be null and void and that any attempts to do so after 15 May be equally declared null and void.
Machaya's first objection was that the application raised no cause for action.
"I say so because nowhere in the application does applicant set out the provision which he complains of which is contained in the Constitution of Zimbabwe Amendment (No.2) Act 2021 (the "Constitutional Amendment").
"It is that provision which he effectively argues is a nullity as it violates the Constitution. Yet he fails to set it out.
"Having failed to so set it out it does not serve him any purpose to then complain that the amendment in question was not subjected to a referendum as required by section 328 (9) of the Constitution. First respondent is not in a position to determine whether or not it should be referred to a referendum.
"Further, applicant cannot seek a declaration of nullity or invalidity, as he does in his draft order, in respect of a provision of the Constitutional Amendment which he has identified. It consequently follows that he has failed to satisfy the requirements for the declaration which he seeks. As such, he is not entitled to the consequential relief which he seeks pursuant to the grant of the declaratur," he said.
Machaya said it was common cause that the constitutional amendment was enacted by the legislature and his role was limited to presenting to Parliament what cabinet has resolved in terms of section 110 (3)(c) of the constitution.
"My second objection is to his averments alleging that I enacted the Constitutional Amendment. See for instance, paragraph 54, 58 and 73 of Applicant's founding Affidavit)," Machaya said.
"I accordingly request upon this honourable court to make an order expunging all references imputing the enactment of the Constitutional Amendment to me.
"My third objection is that Applicant has not sought the prior leave of this honourable court to sue out process against 2nd to 18th Respondents, who are judges, as is required by Rule 18 of this honourable court as read together with Rule 73 of the Supreme Court Rules, 2018 and Rule 45 of the Constitutional Rules, 2016."
Fourthly, Machaya objected to the citation as respondents of all the judges and acting judges of both the Constitutional Court and the Supreme Court, save for citation of second respondent (Malaba).
"It is my respectful view that the mere fact that a person might benefit from the provisions of a statute if they meet certain conditions is no basis for making respondents in legal proceedings. Their citation was, therefore, totally unnecessary," he said.
"My objection arises from the fact that if the said judges remain as respondents I will have no judges available to determine any appeal which I may note to either the Supreme Court or the Constitutional Court.
He said the basis of the averment and submission was that the extension in the retirement age limit amounts to a "term-limit provision" under the constitution and, consequently, such a provision cannot apply to an incumbent in terms of section 328 (7) of the constitution.
"A term-limit provision under the Constitution is, in my respectful view, a period-specific provision relating in express terms to a particular public office.
"It is not a conclusion to be arrived at after linking different provisions of the Constitution to each other. In any event, the Constitutional Amendment does not per se extend the retirement age. All it does is to permit an affected judge to serve for a further period of five years beyond the retirement age of 70 years," he said.
In his fifth objection, Machaya said there was no explanation from Kika as to why he did not include the Judge President.
"It may be that the omission is purely fortuitous. However, it also creates a suspicion and a perception that the bench appointed to hear the matter may be tainted with bias having been appointed by the Judge President who is not a respondent in the matter.
"In order to allay these suspicions and perceptions, which are quite genuine, I wish to express my objection to the present bench sitting to preside over the matter, and to request that the honourable judges in that bench recuse themselves from this matter," he said.
"As time is not on my side I have to conclude by stating that I deny all averments and conclusions of law made by Applicant which are inconsistent with the averments which I have set out above. I therefore pray that the application be dismissed with costs as it has no merit," Machaya said.
Source - NewsHawks