News / National
Profiteering supermarkets peg prices at parallel market rates
28 May 2021 at 06:58hrs |
Views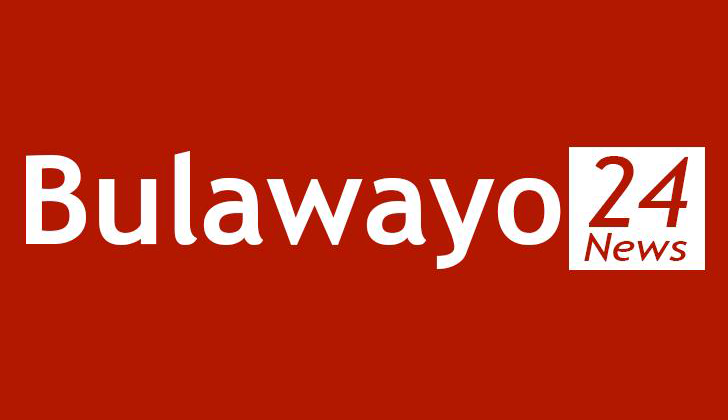 SUPERMARKETS are profiteering by pegging prices of basic commodities at the black market rate and transacting United States dollar purchases using the government instituted foreign currency auction rate, investigations show.
Investigations unearthed that supermarkets are taking advantage of the disparities between the auction rate pegged by the Reserve Bank of Zimbabwe (RBZ) under its foreign currency auction system and the black market.
The RBZ auction system rate stood at ZW$84,64 to the US$1 as at May 26 while the black market rate hovered between ZW$120 and ZW$130.
A market analysis of the prices of three indexed commodities at three of the major supermarkets - Pick n Pay, Spar Zimbabwe and Choppies - unearthed alarming price disparities matching the black market rates.
A 2kg packet of Gloria flour is going for ZW$223 at Pick n Pay; 10kg Red Seal mealie-meal costs ZW$612, while 2 litres Delite cooking oil is going for ZW$399.
At Spar, the same commodities are going for ZW$229, ZW$633 and ZW$389, respectively while at Choppies they are selling at ZW$299, ZW$585, and ZW$385, respectively.
The supermarkets use varying auction rates for goods purchased in US dollars. Pick n Pay pegged its rate at ZW$84 per US$1 while Spar's rate stood at ZW$88 and ZW$110 for Choppies.
Comparatively, new shops such as BigByte, Big Brothers, among others, charge US$1,50 for a 2kg packet of Gloria flour, US$5 for 10kg Red Seal mealie-meal and US$3,15 for 2 litres of Delite cooking oil.
This means prices of the three indexed basic goods are higher at giant supermarkets than at small registered wholesale and retail shops.
Notably, a consumer will have to fork out US$2,60 at Spar to buy Gloria flour, which is going for US$1,50 at BigByte - thereby highlighting a serious pricing crisis in the wholesale and retail sector.
Consumer Council of Zimbabwe (CCZ) acting executive director Rosemary Mpofu said the CCZ was aware of the disparities.
Mpofu attributed the disparities to the black market which continues to flourish despite the introduction of the foreign currency auction system.
"We are looking at it and we have observed this. We realised that this is caused by the disparities between the black market rate and the auction system rate, which we are supposed to use," Mpofu said.
"The official rate has been hovering around ZW$84/US$1 while the black market rate is skyrocketing to between ZW$120 and ZW$130. This disparity is causing the pricing challenges."
Labour and Economic Development Research Institute of Zimbabwe senior economist Dr Prosper Chitambara said supermarkets were taking advantage of laxity of laws to profiteer.
"It's indiscipline and profiteering at play. When you buy any commodity in forex, calculate its cost by the pegged exchange rate and you will discover that it ranges between ZW$120 against the US dollar," Chitambara said.
"There is a gap in terms of regulation by Zimra and they are taking advantage of this. We understand that some small shops might have less regulatory obligations to meet but such indiscipline (by major operators) should be not happening.
"Some big supermarkets may argue that they import most of their products and have to get foreign currency on the black market but even non-importing operators are doing the same."
The development comes at a time when the government introduced the foreign currency auction system to ensure that all importers do not turn to the black market, which would then trigger a spike in prices of goods and services.
However, businesses are facing challenges with the auction system because of delays in the disbursement of allotted forex, which has forced some to turn back to the black market.
The Zimbabwe National Chamber of Commerce (ZNCC) first raised alarm against the auction system in its Monetary Policy Review issued in March questioning the sustainability of the system.
"As yet more evidence that the auction is not working, banks are reported to have agreed to fund the pipeline so that importers do not have to wait weeks - in some cases up to four to six weeks - to secure the forex for which they have paid," reads parts of the ZNCC statement.
Business operators have since escalated the matter to President Emmerson Mnangagwa as delays have since stretched to three months without access to forex.
Mnangagwa promised to address the costly delays, which threaten the viability of the platform.
He encouraged companies to have faith in the system as he would summon the RBZ to resolve the setbacks.
"Companies are urged to continue utilising the foreign currency auction system to access resources for recapitalisation, modernisation and re-tooling of their entities.
"I have been told by companies that there is delay in the disbursement of allocated funds. I promise to have further discussions with the governor of the Reserve Bank of Zimbabwe (Dr John Mangudya) to see what constraints they are facing," Mnangagwa said recently.
Mangudya said the central bank had since released US$100 million to clear a backlog of around US$150 million.
Source - the independent