News / National
Zimbabwe artist charms grieving Connie Ferguson
21 Aug 2021 at 12:08hrs |
Views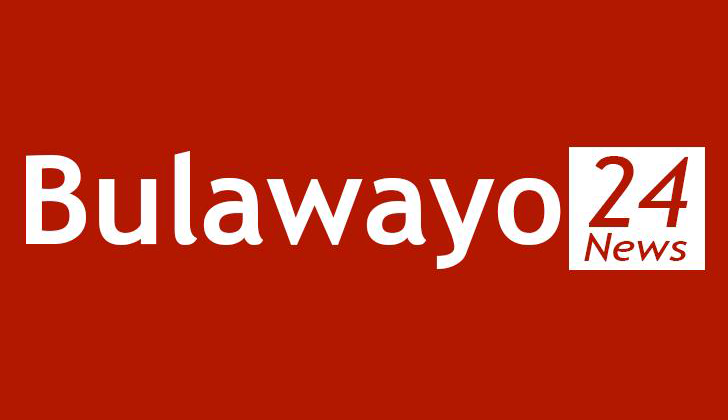 Well, not quite. For Connie Ferguson, though, you are more likely to see her shed tears on-set, according to a script.
However, in real life, the famed South African actress is also not shy to show her emotions.
Such was the case when Zimbabwean visual artist Thomas Mwasangwale gifted the grieving television star with a painting of her late husband, Shona Ferguson.
Connie – whose actor and producer husband died last month at the age of 47 – wept when the South Africa-based Mwasangwale presented her with the portrait in honour of the popular late film star.
"It captures the essence and spirit," Connie said as tears trickled down her cheeks.
As for Mwasangwale, being entrusted with producing this piece of art was itself an honour. The mixed media painting comprising charcoal, oil paints on canvas – measuring 70cm by 90cm – depicts a smiling and happy Shona as known to his multitudes of fans in his lifetime.
The painting was done over two days, including framing, before Mwasangwale delivered it to Connie, through her associate, free of charge.
Born Aaron Arthur Ferguson in Botswana and professionally known as Shona, the gifted actor died at Milpark Hospital in Johannesburg.
The late South African actor was also an executive producer and co-founder of Ferguson Films, alongside his wife.
The couple commands a huge following in Zimbabwe.
"First and foremost, I am a huge fan of the Fergusons and secondly, it was never about money that is why I made the painting to show my gratitude and console the family," Mwasangwale said.
"The best moment was that Connie accepted the painting and although it brought some tears, I also felt her pain and I almost cried too. The one good thing is after those tears, which were unscripted, then came the smile. It was the most touching moment which I achieved through a painting."
Connie remarked in her tribute speech that in her 20 years of marriage to Shona, she learnt to "to live, to love and to leave a legacy" through her husband. And some of the things that will forever remain etched on her mind were sweet memories including the painting which she got from Mwasangwale.
The 40-year-old Mwasangwale was happy that Connie promised to commission a family painting which again will be hung on the walls at the Ferguson's family house.
"So, I was delighted that after I presented the painting for free she hugged me and I told her that I was a huge fan of both Connie and Shona," he said.
"I then explained to her that it was a consolation painting and that is when she said she will commission a family portrait. The painting has been doing the rounds on social media platforms and that is encouraging for me to continue doing the same thing for others."
This is not the first Mwasangwale's paintings have reached viral status on social media. On 23 January 2019 when superstar Oliver Mtukudzi died, Mwasangwale's Tuku painting took social media by storm.
The tribute painting to the late national hero Tuku was originally captured by photographer Steven Chikosi.
Mwasangwale painted the picture live on Facebook, becoming an instant hit with social media users who praised the work.
"I didn't think it would reach out to that extent. The responses were uplifting and encouraging, I feel good about myself," he said.
Mwasangwale is currently working on a piece on Thomas Mapfumo, which will also be painted live on Facebook.
"I noticed that people appreciate art more when they see the artist at work rather than the finished work itself. Other legends will be painted as we go," he said.
Mwasangwale says he does commissioned work for people who want special paintings.
Born in Zimbabwe on 9 September 1980, Mwasangwale studied Fine Arts at Gallery Delta, National Art Gallery BAT, Visual Art Studio and ZIVA Zimbabwe institute of Vigital Arts.
He has exhibited both nationally and internationally as well as having some paintings for permanent collections in the National Art Gallery of Zimbabwe and the Norwegian embassy.
Source - NewsHawks