News / National
Zanla deploys in Matabeleland South
26 Sep 2021 at 18:38hrs |
Views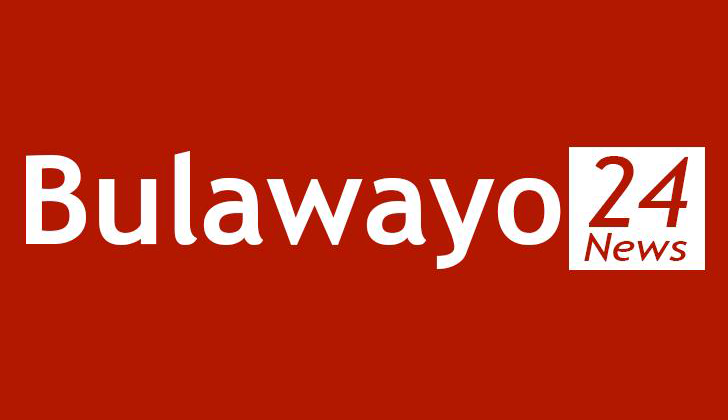 DURING the armed struggle some parts of Matabeleland South Province and its neighbour, the Midlands were shared operational areas by Zanla and Zipra guerrillas. Some of the shared areas were Mberengwa, parts of Zvishavane, Filabusi, Gwanda, Beitbridge and Kezi. From the Zanla side some of the guerillas who operated in Matabeleland South are now judges, Justices George Chiweshe(Arafat) and Charles Hungwe as well as the current Zanu-PF Director of Administration, Dickson Dzora whose pseudo name was Obey Dicks Marxims.
From the ZPRA (Zapu military wing) side there were cadres like Cdes Jabulani Sibasa (Mgugiselwa Mahlangu), Joko Thodlana, Kenias Hove, Amini Winter Ncube and Adam Dube (Mphini). Zanla called the operational area the Gaza Province while Zipra referred it as the Southern Front (SF). This week our Assistant Editor Mkhululi Sibanda (MS) spoke to one of the former Zanla guerillas (Zanu military wing), Wonderful Sabaruata pseudo name Nherera Masarakufa who operated in Beitbridge District. Zanla sub-divided its operational areas into three strategic provincial zones named after Mozambican provinces, Manica, Tete and Gaza for proper execution of the war.
According to the Patriot edition of 2 June 2016, the Gaza Province that included Matabeleland South, Midlands and Masvingo was first commanded by Freddy Makasha, then by now former Zimbabwe Broadcasting Corporation (ZBC), Happison Muchechetere who was later replaced by Freddy Matanga. For the guerillas deployed in the Gaza Province their biggest obstacle was the Gonarezhou National Park. Below are excerpts of the interview. Read on. . .
MS: Sabaruata may we start by you giving us your background.
Sabaruata: I was born in Chipinge District at Mt Selinda Hospital in 1960 and my Chimurenga name was Nherera Masarakufa. For my education I did my Sub-A and B at Beacon Hill Primary School. I then moved to Mt Selinda School for grades three, four and five. For Grade Six and Seven I was at Inyati Mine School. For my secondary education I was at Jersey Secondary where I did Form One, Two and Three. I did not complete my secondary education as I left the country to join the armed struggle in Mozambique and that was in 1976.
MS: What made you leave school to join the armed struggle?
Saburuata: All my dom (dormitory) mates walked away when I was asleep and crossed the border. The border to Mozambique was say about 100 metres away from the school. Saka when I woke up, I started kurongedza hembe dzangu in the trunk and bag, which belonged to my brother who himself had gone to the war in 1975. He had left his belongings at the school, so I took the bag, carried it and also my clothes. I took those items to my uncle who was working as a groundsman at the school.
The headmaster then saw me and he said "uya kuno zvikanzi chii, ndikati ihembe dzangu nedzamukoma". He then said if they are yours where are you taking them to and I told him that I wanted to give them to my uncle so that he could look after them. I said I would collect the items on my return from home. At that moment the headmaster then called the teachers and school guards. My father was at Inyati where he was orderly. The headmaster then checked at the dom and was shocked that there was virtually no one there.
MS: What did he do then?
Sabaruata: He took me to his office where he phoned the soldiers who were at the primary school. They came and started harassing me, demanding that I tell them where others were. I told them that I was asleep, so I did not know their whereabouts. Angered by my response a white soldier then took a hose pipe and started thrashing me with it. Kundibika nayo and I gave in and told him that others left for Mozambique kuma 12 midnight.
They then brought 45 other school kids and I was told that I should not mix with them as I was a terrorist. They put in them in the garage while inini I was forced-marched to the garage where I was slapped several times and also thrashed again with that hose pipe. In the evening I was not given food. Later on, when I said I was hungry a black soldier felt sorry for me and gave me six sweets. We slept that night with all the soldiers drinking alcohol to the extent that they got really drunk. When I was beaten blood had clotted in the nose.
I then decided to go wash and it in the toilet. I then saw the door open and then decided against doing that, so I didn't manage to wash it as I felt I had to go open up for those who were in the garage. That's when I saw that one of the soldiers was not sleeping. He did not say anything. I then slipped under the gate and left. When they noticed that I had escaped they switched on the search light.
MS: So, you had managed to escape?
Sabaruata: I dashed into the tea fields until I arrived at the secondary school and crossed over to Mozambique whose border was very close by like I said above. I walked for about three kilometres, stopped and spent the night there. In the morning I looked for how my colleagues had travelled. I walked for another two hours until I arrived at a home where I asked for water.
That's where I was told where the comrades were staying and I went there. That's where I found the ones who had escaped. The comrades told me that they had heard gunshots during the night coming from the Rhodesian side.
From there we were taken to Espungabeira then from there we were moved to kuChibabava where the commander was Joshua Misihairabwi, who after independence became the Governor of Matabeleland South, that is Mark Dube. Dube is now late. At that camp there were 10 000 or so people. However, I did my training at Takawira Base Two in Chimoio.
Source - sundaynews