News / National
Lupane, Binga battles relived
19 Dec 2021 at 07:03hrs |
Views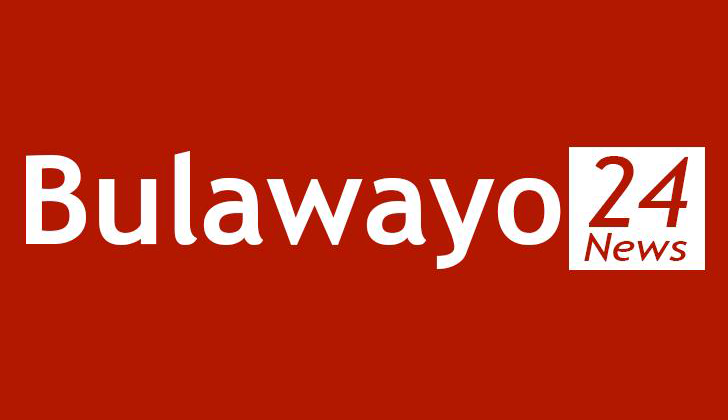 TODAY as we continue our interview with Lieutenant-Colonel (Retired) Stanford Moyo pseudo name Lloyd Zvanananewako or Mabhikwa, the former freedom fighter takes us through operations in the Zipra operational region that was later on code named Northern Front One (NF1), which covered districts such as Lupane, Binga, Nkayi and some parts of Bubi in Matabeleland North Province.
In the last instalments Lt-Col (Rtd) Moyo has told our Assistant Editor Mkhululi Sibanda (MS) about how they initiated operations in Binga and Lupane in January 1977 before moving inward to districts such as Nkayi.
Last week Lt-Col (Rtd) Moyo spoke about how he led a unit of guerillas to Nkayi following the reinforcement of their numbers. In today's interview, Lt-Col (Rtd) Moyo gives a blow by blow account of contacts he was involved in. Read on . . .
MS: Last time you were telling us about political orientation of the masses and your expansion into other areas such as Nkayi, what about the battles you went through?
Lt-Col (Rtd) Moyo: I went through many contacts starting off in Binga and Lupane. So, to take you through that we have to go back to my days in Binga and Lupane. Also the arrival of John Chironda's section saw four military actions taking place within three weeks or so.
Four or five days after the raid at Tinde Mine which I spoke about earlier, our section met that commanded by Chironda (Majuta Ncube) at Dongamuzi in Lupane. We found them with a prison officer, ugadi jele who had come to visit his family.
MS: What were they doing to him?
Lt-Col (Rtd) Moyo: They had taken him out of his homestead for questioning and they quickly sent the youth to look for us and we got there. The issue at hand was what should be done to the prison officer. However, at the end of deliberations we came up with the decision not to harm the man.
We told him to remain at his home until the end of his leave days. We told him that when he finally leaves for his work station he should report our presence to the authorities, we were daring the Rhodesians. We also told him not to come back. The man lived until just four years ago when he died.
After dealing with the man's issue, Chironda briefed us what transpired after the ambush at Tinde. He was missing one man. We resolved that we should go and look for him and set that for the following morning.
The following day we arrived at Manyanda/Tinde villages around lunch time. We then divided ourselves into two groups, mixing some of our men with those from Chironda because Chironda's men were not yet known in that area.
Tonga speaking people are by nature very secretive, one could not easily get information from them especially if they did not know the person. We relied on them during the war. However, fortunately the home where we had our lunch that is where the missing guerilla was being kept.
MS: How did you crack that one?
Lt-Col (Rtd) Moyo: The old man, the owner of the homestead told us because he knew us. He told us that he was keeping someone who looked like us in his field. He also told us that the very day of the raid at Tinde that comrade arrived at his home and the next day the Rhodesian forces also came at his home.
He deflected the Rhodesians by telling them that he did not see any "terrorist" and they left. We asked the old man to go and talk to our man whom I discovered we had trained together at Morogoro in Tanzania, in fact we were in the same company during training.
We gave him a rendezvous to meet him and he came. He was an important man in the section as he was a medic and was responsible for carrying the section's medical reserves.
In Zipra each man carried enough medicine for himself for example baggage, malaria tablets, water purifying tablets and some injections and so on. But the medic was in charge of keeping medical reserves, those were carried by the medical man. We met at around 3pm.
We separated, went towards the Zambezi River but turned back to the Mangugu area and then went back through Lubimbi as we made our way back to Dongamuzi and Mzola. At Mzola we missed some guys and we then agreed to take a rest but continue with mass mobilisation.
Chironda went up to areas along Kana River. While there Chironda decided to carry out a mission. He laid a haste ambush when he heard a vehicle coming from Jotsholo towards Siwale Camp. It was during the following day at around 6am that we heard gun shots in the southern direction.
The fire from AK-47 rifles quickly ceased and was replaced by a big machine gun fire. We asked ourselves what type of weapon could that be. Luckily we were at the home of a retired Rhodesian soldier who told us that it was a brang gun, a Rhodesian weapon.
After a quick take of breakfast we left the area for Borehole sixty south of Guga Primary School and lay in wait to observe movements along the road which branches from Siwale-Jotsholo to Dongamuzi. Nothing came until 1pm sharp when we heard gun shots on our northern side, that is Guga area.
The exact point was Kakhula, the contact was west of Kakhula stream, from Lupane's northern borders with Binga. It was less than a kilometre from the Lupane-Binga borderline.
MS: What really was happening?
Lt-Col (Rtd) Moyo: Those pursuing Rhodesian soldiers had caught up with John Chironda's section. Kgoketso was hit by those shots we heard. That was our first loss.
When we reached that area and people at a homestead 50 metres from where he fell told us what transpired. They said John's men came from the eastern side from Kakhula stream, they were in a battle formation and looked to be in a hurry.
Kgoketso was on the most southern side facing Dongamuzi. Some occupants of the home were picked up and thrown into the Land Rover carrying Kgoketso's body. They were taken to Siwale first and later that afternoon moved to Lupane Centre.
MS: So what was your next move?
Lt-Col (Rtd) Moyo: We quickly left the place to a distance of about a kilometre. We quickly came up with a plan to lay a haste ambush. Our section went southwards and about five to six kilometres away we crossed the electricity pylons from Wankie (now Hwange) to Gwelo (Gweru).
Four or five hundred metres from the power lines we made a (rash), a rest and some ideas came from some comrades. They came up with the idea of cutting the power lines. It was decided that it should be done there and there. I as the self-appointed section engineer prepared the explosives.
The explosives were not enough to bring down the pylons, I asked for more from the section and was given. Two men were chosen to cover me when laying the bombs.
I was hearing sounds in the power lines. When I was about to give a signal for my escorts to run away before lighting, I started having doubts with the length of my fuses. I told myself that I might be committing suicide here. My instructor in the engineering department at Morogoro, Maseka had not taught us how to destroy power lines and that thought immediately came to me.
Maseka served in the airforce after independence. I disarmed everything (explosives) and put them in my kitbag. I moved towards my escorts. When I got at the centre of them I indicated that we move. We met the rest and I explained to them the problem we had at hand. The original mission continued.
We got to the ambush point at about 4.30pm and we deployed. I started digging using my AK-47 bayonet to plant the mine. While digging vehicles approached. I told the section that I was not yet ready.Driver the section commander came running and I threw the landmine at him and he ran away.
MS: So what did you do?
Lt-Col (Rtd) Moyo: The first vehicle went past my position and the second approached, fire started on the first vehicle on my right as the ambush was facing east towards Sibombo and Msewele. It was followed by two bursts from my AK and followed by automatic bursts from the two comrades nearest to me.
The vehicle suddenly stopped, the driver's door opened, his head down. I then sprang from my position about five metres away from the vehicle and got inside.
I got hold of a rifle and I also tried to take a weapon from the man who was seated dead on the left of the driver. Suddenly three shots hit the super structure of the vehicle and I dived down to the eastern side of the vehicle and crawled to the other side of the road.
MS: How did you manage to wriggle your way from this situation?
Lt-Col (Rtd) Moyo: I was saved by the fire from those who attacked the first vehicle. They had to change the direction of their fire and focus behind our line because the four who were supposed to hit the vehicle behind had withdrawn and melted into the bush.
That day I spent the night alone after losing others in that skirmish. The next day I met the rest of the section at Kana One, about 8km from the ambush point. We split into two groups, the other group made up of seven men went to Kana 3 while six of us remained at the same home till afternoon.
To be continued next week with Lt-Col (Rtd) Moyo giving us more accounts of the battles he took part in.
Source - The Sunday Mail