News / National
Devolution funds 'bankrolling' Zanu P F campaigns
13 Mar 2022 at 18:15hrs |
Views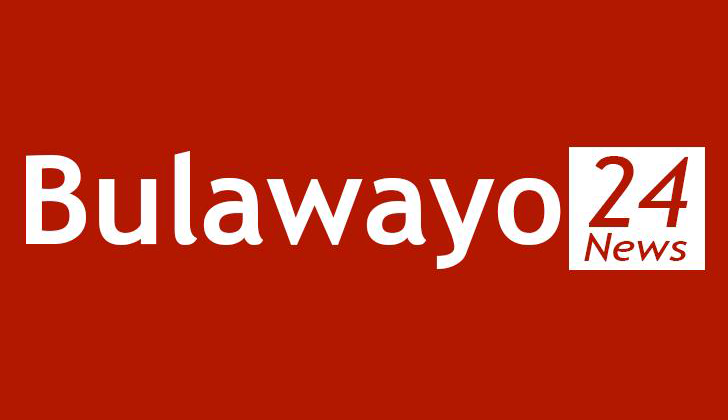 The ruling Zanu-PF party has been accused of diverting devolution funds towards promoting party interests in Masvingo Province as the nation gears towards the March 26 by-elections. Zanu-PF has embarked on a borehole drilling exercise predominantly in vacant wards and House of Assembly seats as a way of drumming up support for their candidates.
Close sources have revealed that in Chivi South four boreholes have already been drilled using devolution funds though prospective candidates have chipped in towards the cause while in Mwenezi the water rigs are yet to start the drilling exercise under the backing of the same funding.
In Masvingo urban, a number of boreholes have been drilled in vacant wards 3, 4, 5 and 7 though without the approval of the council.
Boreholes have been drilled using the District Development Fund (DDF) water rig at Sisk in Mucheke, Jazire shops in Rujeko C and Rujeko A shopping center.
At Jazire shopping center in Rujeko C the water rig from the District Development Fund (DDF) sunk a borehole on March 6 though it is unclear on whose expense the work was done.
Contacted for comment DDF Provincial coordinator Marasa Hamudi Gutukunuhwa said his organization is just carrying out its duties and would not know if there are individuals who may want to 'hijack' such programmes for political mileage.
"As DDF we are just carrying out government programmes as we are mandated to. I do not know if there are certain individuals who might want to take advantage of such to campaign for political posts.
"Right now I am just talking to you (reporter), but I do not even know you or even the reason why you would ask for a comment for that hence it's a problem for me to continue commenting," said Gutukunuhwa before dropping the call.
However, one would question why DDF while doing its mandate is only targeting areas with by-elections and the urgency which results in them sinking the boreholes without following proper procedures and getting approval from the council.
Provincial Secretary for Devolution Dr Jefta Sakupwanya said there is no way devolution funds could be used to drill boreholes as part of political party campaign trails and said the issues have not yet reached his desk if anything of that sort ever happened.
"Devolution funds cannot be used for campaigns. What happens is that there are annual programmes of drilling three boreholes per ward that are supposed to be undertaken with supervision from Dr Masuka (Minister of Lands) where government buy water rigs so that the programme can be implemented for the purposes of ensuring water security. Those programmes started way back before this issue of campaigns.
"As a province, we have our own provincial development programmes like Emergency Roads Rehabilitation Programme (ERRP), water harvesting and security among other devolution related programmes which are undertaken by councils based on priority in such particular areas. Resources are channelled towards meeting the needs of people in such districts," said Dr Sakupwanya.
He went on to say devolution funds cannot be used for campaigns saying the use of the funds is to address community needs which would have been identified by the council.
"There is no way devolution funds could be diverted towards campaigns unless it is meant to meet the needs of a community as would have been identified by the council," he added.
Dr Sakupwanya also promised that his office would interrogate the issue of people drilling boreholes without prior approval of council as that constitutes 'indiscipline'.
"So who is behind the drilling of those boreholes if council declines responsibility of such? Council is supposed to be in charge of devolution programmes and if they say they are not aware of it, who then assumes responsibility? Devolution fund is given to council, so it is impossible to say there are programmes that are done under the facility with council not knowing about it.
"Devolution is meant to meet the needs of the community. As the Provincial Secretary, I do not have any funds because the money is at councils. I am just there to monitor the expenditure and see to it that the funds are rightfully used for the intended purpose. I will however dispatch a team to monitor all those issues and allegations. Even the president does not condone disorder. We strongly disown such indiscipline as we promote order. Government idealistically should not interfere with the allocation of resources as it is the duty of council," said Dr Sakupwanya.
However, his sentiments are contrary to what is in the ground where recently municipal police clashed with Zanu-PF youths at Sisk business centre where a rig was drilling a borehole.
The council police had been dispatched to stop the drilling saying the council had not approved the site but they failed to stop the development as Zanu-PF youths threatened to burn the vehicle.
Also during the drilling, most of the people there will be wearing Zanu-PF regalia, a development which clearly shows that its party program not government.
During one of Zanu-PF mini rallies in ward 5, Secretary for security in the Politburo Lovemore Matuke said as the party they were going to drill 2 boreholes per ward and said the aspiring candidate for the ward Hakistone Chimwani had asked for solar-powered boreholes which he said as a party they had approved it and soon will be done in the ward.
He went on to accuse the council of failing to prioritize water provision which he said they were going to take over and if the rates continue to rise people will close the taps and use borehole water.
"Your councilor here has asked for solar-powered boreholes and the Minister of State has approved, we have also approved that and soon you will have them. I heard council has increased rates by 400 percent, so if they continue to rise you just close the tap and go to the borehole tap," said Matuke
During a full council meeting held at Town House on February 28, Masvingo Deputy Mayor Wellington Mahwende sarcastically said there is no need for the ruling party to seek council approval to drill boreholes since they are the ones in power, saying they just sink boreholes and later approach council only to notify them that they have done something on the ground.
"As a ruling party, there is no way we would approach the council to seek approval so that we can drill boreholes in the wards. We drill the boreholes, call the council and inform them of the developments that we would have undertaken," said Mahwende.
Contacted for comment Mayor Collen Maboke said in as much as they appreciate development as council, they always expect it to be done through the proper channels to safeguard the city's drainage system from possible destruction.
"The manner in which the people drilling boreholes are handling it is not correct procedurally. When people need to do a development in the city, they should first approach the relevant authorities before commencement of work.
"For example in this instance, the engineer is supposed to have presented a report on the chosen site for the borehole determining whether it is safe or not for residents of that particular area. Remember there are drainage pipes around the city meaning that drilling of such boreholes without the approval of the engineering department poses a danger of damage to the pipes especially sewerage ones. In as much as we appreciate development, there is need for it to be undertaken through proper procedures. Failure to do so is likely to result in damage of the infrastructure," said Maboke.
Zanu-PF has on a number of occasions been accused of abusing state resources from Pfumvudza farming inputs, social welfare food aid for campaigns and vote-buying.
Source - TellZim News