News / National
LSU rocked by unscrupulous procurement deals
25 Mar 2022 at 10:51hrs |
Views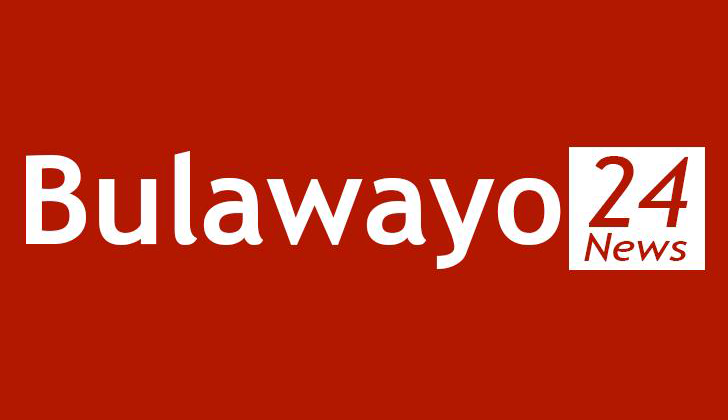 LUPANE State University (LSU) is reportedly rocked by unscrupulous procurement deals after it received 52 000 000.00 for Innovation and Industrialisation from ZIMDEF.
Indications are that these funds were earmarked for innovation, and the entire fund was channelled towards purchasing goats and indigenous chickens.
Insiders at the institution have criticised the idea of channelling the whole amount on goats and questioned where the innovation came from while others lamented that the University should be channelling the funds to research and breed goats for the market or do artificial insemination instead of buying thousands and thousands of goats for 52 million like local villagers.
"This is an abuse of public funds as such high numbers of goats can only be for resale and not for breeding", said one insider.
"What irked staff is that the funds were meant to buy some indigenous Matebele goats, and some felt this was meant to empower local farmers in line with government policy on devolution."
Their concern is that although the region is known for good breeds of goats and livestock, shockingly, the goats for the innovation project were purchased from Harare and Chinhoyi. Sources admitted that a procurement official (name supplied) worked at Chinhoyi University as a groundsman before landing the current post at LSU.
"This explains his appetite for buying almost all LSU supplies from Chinhoyi, which is 800km away from Lupane. Some insiders feel that the post is deliberately not being advertised as the official does not meet the minimum criteria for the post. Agriculture experts at LSU were shocked at the decision to buy goats from Chinhoyi and Harare as they may fail to acclimatise with the local environment and result in high fatalities," said the insider.
"Those who saw the goats were shocked at the stunted and small stature of the purchased goats. This does not portray a good image of the University. Sources privy to the LSU operations lamented that the purchase of goats was made by the Procurement Management Unit (PMU) Manager, and the Vice-Chancellor approved the payment vouchers."
Indications are that no committee sat to discuss these huge amounts, and one wonders why the purchase of goats can be fast-tracked and suppliers are paid full amounts before deliveries are made.
Sources complained that one person decides on what to buy and amounts worth 52 million and where and another person approves. Staff complained that operating a University like a tuck-shop will breed corruption, reduce accountability and corporate governance.
An employee lamented that in 2019 the University received substantive money in USD to purchase goats for Research in Matabeleland South.
He said instead, goats were bought in Binga and were delivered at night so that people won't see what transpired.
Others complained that the goat projects were kept a secret from other Agricultural experts who have been rearing LSU goats like the Farm Manager, the Dean and other experts. Before purchasing the goats for Innovation, LSU had goats from Binga, and now they are mixed in one kraal. One wonders whether goats from Harare and Chinhoyi were ever delivered.
Farmers in the region reportedly raised concerns on how goats were bought in Harare, as this defeats the government policy on devolution and empowering locals.
Some lamented that LSU was an ivory tower that brought no benefits for the local community besides soiling its name while there were also concern that what was happening at Lupane was making ZANU PF weaker as the 2023 elections beckon.
Local lamented that they never read such stories about other Universities except for LSU, and local political leaders should investigate such issues to ensure that ZANU PF wins its 2023 elections.
"The LSU Procurement officers tend to purchase goods and services from Harare and Chinhoyi briefcase companies. Before the formation of the PMU in 2018, LSU used to purchase goods and services from reputable suppliers. However, the PMU unit checked out all suppliers that were existing and brought their fly by night companies. Staff members are raising concerns on how the PMU officers have not been asked to account for blatantly violating procurement procedures," said the insider.
"The PMU official at LSU can even contract companies for building structures without involving experts in the department of Physical Planning Works and Estates involving millions of dollars above tender thresholds."
Insiders said he shares the 10% extra that he charges suppliers with those protecting and working with him. At some point, the PMU unit sub-contracted a malayitsha to smuggle PA system goods from South Africa.
This led to the blacklisting of the University from accessing forex from the auction floors by the Reserve Bank of Zimbabwe.
LSU is hosting the ZIMSTATS training workshop. Staff privy to the workshop organisation expressed shock that beef and chickens were bought from a company in Harare that sub-contracted another company.
One wonders why the University cannot support local farmers and purchase beef from the Jotsholo abattoirs.
Insiders said the Harare company subcontracted a Lupane company to deliver river sand as it was senseless to drive 600km to deliver sand, which alarmingly the PMU could not perceive.
"Surely the LSU procurement at LSU raises a lot of stinks. Sources complained that the Audit and Risk Management committee raised the alarm on the scandals and mistakes in the procurement section. Insiders appealed to the University Council to exercise its oversight role and end the rot, corruption and sexual exploitation of staff and students," said the insider.
Efforts to get comment from LSU spokesperson Zwelithini Dlamini were fruitless.
Ends
Source - Byo24News