News / National
Zera's continued excessive fuel price increases worry Zimcodd
27 Apr 2022 at 08:06hrs |
Views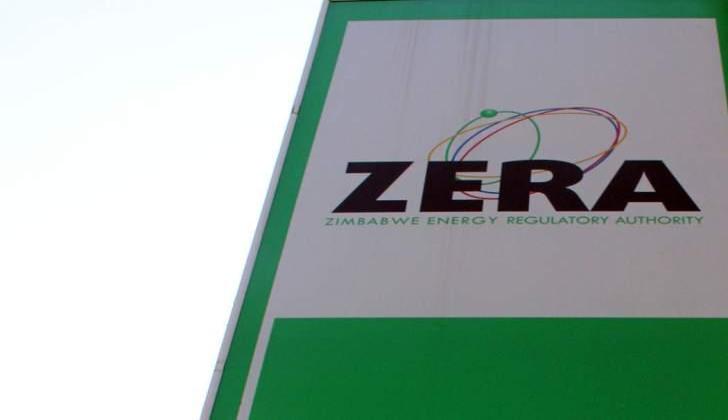 The Zimbabwe Coalition on Debt and Development (Zimcodd) has expressed worry over the continued excessive increase of fuel price by the Zimbabwe Energy Regulatory Authority (Zera).
The worry came at a time when Zera this week increased the fuel price
"In the week under review, the Zimbabwe Energy Regulatory Authority (ZERA) reviewed the maximum pump prices of fuel to be charged by fuel retailers," Zimcodd report says.
"A litre of diesel is now costing US$1.71, a 6.9% increase from US$1.60 while that of petrol has increased by US$0.04 from US$1.59 to US$1.63. It was also announced that the government has re-introduced petrol blending with ethanol with a ratio set at E10 (10% ethanol and 90% petrol)."
Zimcodd said Zera has been reviewing fuel prices on the 5th of every month since the beginning of 2021.
"These price reviews were attributed to changes in the exchange rate of the local currency against the greenback, Free-on-Board (FOB) charges and movements in global crude oil prices, among other factors. However, from the beginning of 2022 to date, the energy regulator has reviewed fuel prices six (6) times with three (3) reviews done in March 2022 alone," it said.
"On the 5th of March 2022, a litre of both diesel and petrol was increased by US$0.07 from February levels to settle at US$1.51 a litre. Then four days later on the 9th of March 2022, Zera hiked a litre of petrol and diesel to US$1.67 and US$1.68 respectively with the regulator citing rising global crude oil prices as a result of tensions in Eastern Europe (Russia-Ukraine war). Again, prices were slightly reduced to US$1.59 and US$1.60 a litre of petrol and diesel respectively for the week 21 to 27 March 2022 on account of subsiding global crude oil prices. These prices were maintained until the latest review undertaken on the 25th of April 2022."
According to a statement released by Zera, the astronomic increase in fuel prices especially diesel follows oil price patterns on the international market.
It is true that the conflict in eastern Europe is having huge repercussions on global crude oil prices where Russia is a major player in the global oil supply chain accounting for about 30% of global crude oil exports.
"However, as a result of the conflict, western countries like the United Kingdom (UK), the United States (US), Canada and Australia have completely banned the importation of oil with Russian origins to punish Russia for its military operations in Ukraine. The European Union (EU) which is heavily dependent on Russian oil and gas is also reportedly mulling an embargo on Russian oil," it said.
"These developments are creating artificial shortages in the global market, a move that is exerting upward pressure on global oil prices. Zimbabwe has no known reserves of petroleum although exploration is ongoing in Muzarabani hence is a net importer of fuel. Consequently, the country is a price taker of foregoing global crude oil prices. This explains the massive increase in fuel prices since the war began in late February 2022."
Zimcodd said however, the Zimbabwean situation is peculiar when compared to its regional peers as the increases in fuel prices are excessive.
A report by ZIMCODD posited that even before the Russian invasion of Ukraine, domestic fuel prices were the highest in the SADC region.
" After the invasion of Ukraine, domestic prices increased astronomically ahead of other landlocked regional counterparts that are net importers like Zimbabwe. These fuel hikes are not commensurate or reflective of true global oil price dynamics. This is attributable to the fact that the fuel sector is more closed (a cartel) hence the distorted pricing mechanism as major companies in the fuel import business are also boasting of significant market share in the fuel retailing business," Zimcodd said.
"As such the cartel, driven by a profiteering motive, can significantly influence ZERA to set a high price to take advantage of elevated global prices. Apart from this, the government sees the fuel sector as a cash cow as it is collecting nearly 40% per litre of fuel sold as taxes and levies. Fuel is one of the key industrial production enablers hence a high price is a hindrance to economic activity. Consequently, it is consumers who will face the music through elevated shelf prices of necessities."
It said therefore, it is the public's view that in a progressive society the government should reduce the exorbitant taxes and levies it is charging on fuel to cushion citizens and businesses.
"The government should also open up the fuel and ethanol sectors to many players to ensure adequate supply and efficient pricing of these commodities. Currently, Green Fuels commands a larger market share of 70-80% on all ethanol used for blending in Zimbabwe. This is tantamount to a monopoly, a market structure where the sole producer either fixes the price or output at the expense of the consumer," Zimcodd said.
"When ZERA dropped blending requirements (E0) in January 2022, the price of petrol dropped though marginally by US$0.01 from US$1.42 set in December 2021. This shows that blending petrol with expensive ethanol was exerting pressure on petrol pump price. Now, with the re-introduction of ethanol blending (E10), petrol prices have jumped by a smaller margin of US$0.04 to US$1.63 when compared to unblended diesel which surged by US$0.11 to US$1.71 a litre."
Source - Byo24News