News / National
Brawl over CSC turns nasty
01 May 2022 at 11:05hrs |
Views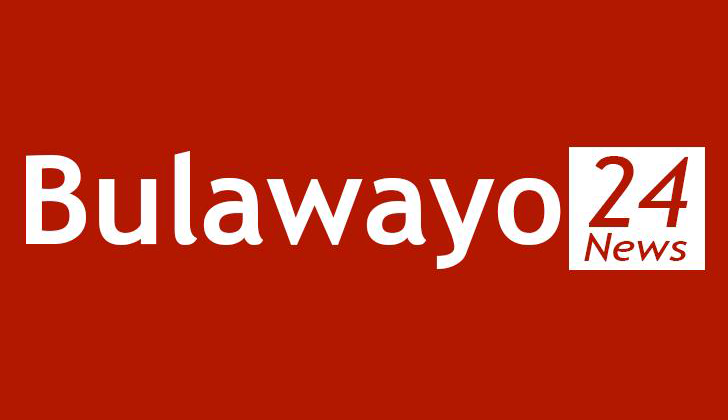 A nasty brawl between new investor in Cold Storage Company (CSC) and the judicial manager, which threatens to scupper current initiatives to revive the once-vibrant meat processor, has emerged, The Sunday Mail Business can report.
The UK-based investor, Boustead Beef, entered into a 25-year joint venture agreement with the Government in January 2019 to revive CSC.
However, it jointly filed for corporate rescue in December 2020 after some creditors sought liquidation.
Mr Ngoni Kudenga of BDO Chartered Accountants was initially appointed corporate rescue manager (CRM) before he was disqualified on the basis that he was conflicted.
Mr Kudenga was disqualified by Rose Dube (Additional Master) because of his previous association with Lands, Agriculture, Water, Fisheries and Rural Development Minister Dr Anxious Masuka.
Mr Kudenga is the president of Zimbabwe Agriculture Society, while Minister Masuka was CEO prior to his appointment.
Mr Vonani Majoko of Majoko and Majoko Legal Practitioners was subsequently appointed CSC interim corporate rescue manager.
In a recent progress report on CSC prepared by Majoko's advisors, Mr Clifford Mushambadzi and Mr Crispen Mwete, Boustead-CSC management is accused of undermining the CRM's authority.
But the Boustead-CSC management argued Mr Majoko's 90-day mandate had lapsed.
"(Boustead Beef) … they have refused to recognise the CRM's mandate and authority in terms of the Insolvency Act Chapters 133," reads part of the report.
"Their approach in implementing the joint venture agreement with Government is abusive to CSC business partners and is frustrating the CRM's efforts to achieve a rapid corporate rescue. This has placed CSC assets and sound business arrangements at risk."
Corporate rescue, also known as judicial management, is done in terms of the Insolvency Act.
It involves, inter alia, temporary supervision and management of the company by a corporate rescue practitioner, a temporary moratorium (relief) on the rights of creditors against the company and the development of a plan to rescue the firm.
Boustead Beef consultant Mr Reggie Shoko refuted claims by Majoko's advisors, saying his 90-day mandate had lapsed and should immediately call for a creditor's meeting.
"Once an organisation has been placed under corporate rescue, that company must be rescued within 90 days. You can't read an order without its application," said Mr Shoko.
"CSC was put under corporate rescue to enhance the joint venture agreement that Boustead Beef entered with the Government. In this case, the CRM's time has lapsed and it has been over 15 months now; he has not called for any creditor's meeting."
The report also called for an investigation into the allegation of looting of financial resources, asset stripping, thefts and vandalism of CSC infrastructure.
"(During) onsite visits, we encountered reports of asset stripping and cannibalising, theft and vandalism of CSC assets, especially in Chinhoyi and Marondera. Except for Gweru, most CSC sites look abandoned, with security fences missing and (there are) inadequate security arrangements," reads part of the report.
But Mr Shoko indicated that any allegations of malfeasance had to be reported to the police if at all they were sound.
"I cannot deal with manufactured lies.
"This has always been said and CSC being a public asset, I challenge those making the allegations to report to police. You cannot continue making allegations without reporting to police."
Progress on CSC revival, he added, has largely been stalled by the coronavirus pandemic.
"After entering into the joint venture with the Government, we were affected by Covid-19 in terms of reviving CSC. In terms of the amount that we have spent on major capital equipment, I cannot give you the figures off hand but if you can hold your story until Tuesday next week (this week), I will be able to give you such information," he said.
CSC enjoyed a monopoly since 1937 when it was formed.
But the Government deregulated the industry in 1992, which resulted in serious competition from private players, plunging CSC into viability crisis following sharp decline in cattle throughput.
A year later, the company had lost 50 percent of its market share to private players.
Since 1992, CSC largely survived on EU exports and had a US$15 million revolving payment facility with the bloc.
The facility was discontinued after the EU suspended imports in 2001 following an outbreak and foot and mouth disease.
CSC had an annual quota of 9 100 tonnes and used to earn at least US$45 million per year from the EU export quota.
Efforts by the company to enter Asian markets did not succeed after some food safety standards concerns were raised. The company, which owns four abattoirs, used to employ 1 500 permanent workers and an average 700 casual workers, making it one of the biggest employers in the country.
Source - The Sunday Mail