News / National
Govt urged to address issues fuelling inflation
02 May 2022 at 07:59hrs |
Views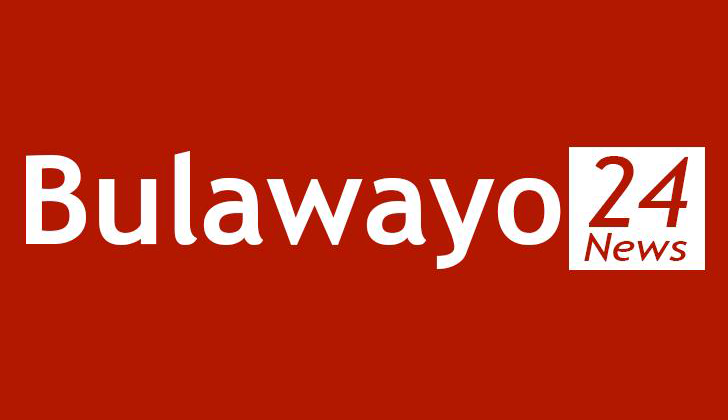 TRADE unions have urged Government to promote dialogue among social partners to address issues revolving around the welfare of workers and whip into line cartels which are fuelling inflation.
The workers in Zimbabwe made the call as they joined the rest of the world in commemorating Workers' Day that falls on May 1 annually.
They also urged Government to decisively deal with corruption both in public and private sectors.
This year's Workers' Day commemorations, held under the theme "Restoration of workers' dignity" come at a time when salaries have been eroded due to profiteering and incessant price hikes necessitated by the weakening of the local currency.
President Mnangagwa's administration under the Second Republic has made the welfare of workers its top priority and is also working to ensure better relations between the private sector and Government.
For the first time in two years, workers physically gathered at various venues across the country to commemorate this year's commemorations. Public gatherings were last held in 2019 owing to the Covid-19 restrictions.
The Zimbabwe Federation of Trade Unions (ZFTU) held its main commemorations at Sally Mugabe Grounds in Kwekwe, Midlands province while the Zimbabwe Congress of Trade Unions (ZCTU) held commemorations across the country's 10 provinces.
In Bulawayo, the commemorations, which were organised by the ZCTU, took place at Stanley Square in Makokoba.
ZCTU first vice-president Mr Valentine Chikosi, who was the guest of honour, delivered the union president Ms Florence Mucha Taruvinga's message to the workers.
In her speech, Ms Taruvinga said the cost of living continues to rise with salaries and wages being eroded.
According to the Consumer Council of Zimbabwe (CCZ), the cost of living for an average family of six for the month of March 2022 stood at $92 192,89.
"It is not a secret that the bulk of workers in Zimbabwe earn less than half of that figure while at the same time, are expected to survive.
The manner in which fuel and energy prices have been on an upsurge spells doom to everyone because they have a ripple effect on the pricing of goods and services across the economy," said Ms Taruvinga.
She said low wages and salaries, which have been compounded by Covid-19, including serious decent work violations and deficits have been observed in the past two years as employers took advantage of the Covid-19 restrictions to constrict workers' rights and decent work standards.
Ms Taruvinga said while working conditions have generally deteriorated for most workers in the country, ZCTU was happy that the Tripartite Negotiation Forum (TNF) is now operational and will tackle some of the challenges at national level.
President Mnangagwa commissioned the TNF in Harare on June 5, 2019 following the enactment of the Tripartite Negotiation Forum Act.
ZCTU also urged Government to enhance social protection support for the vulnerable groups through subsidising essential products and services such as fuel, bread, mealie-meal and electricity as part of a raft of measures to arrest inflation.
"There is a need to promoted social dialogue at all levels and pin all decisions on meaningful consultations and consensus among social partners.
Corruption should be decisively dealt with in the public and private sectors," said Ms Taruvinga.
ZFTU held this year's commemorations under the theme: "Working class confronting excessive exploitation by the elite monopolies and their proxies."
ZFTU secretary-general Kennias Shamuyarira urged Government to deal with cartels that are running informal industries and monopolising every sector of the economy.
"These cartels should be whipped into line so that they follow the country's economic roadmaps.
Workers are now finding it difficult in terms of transport because the pricing of fuel is uncontrolled since we have fuel dealers who have monopolised the energy sector and they don't have competition," he said.
"Basic commodities such as sugar and cooking oil have also been monopolised by these cartels and they do whatever they want.
The only solution lies in making sure that there is room for competition so that we reduce this monopoly."
Shamuyarira said the cartels are also controlling the black market.
"They have huge amounts of cash in foreign currency yet workers are being paid in local currency and thereby forced to go and buy the forex from these cartels since most products and services are pegged in US dollars," he said.
Zanu-PF Secretary for Labour and Production Kenneth Musanhi said illegal sanctions imposed on Zimbabwe by the Western countries are contributing to the suffering of workers.
"As part of this distinguished group of citizens, we refuse to recede and dignify the challenges they face as a result of the illegal sanctions imposed on Zimbabwe by Anglo-American capitalist oligarchs.
We are aware that our economic problems are a consequence of our agrarian revolution which transformed farm workers into farm owners," he said.
"As a result, our policy preoccupation is that of ensuring that our people's disposable incomes are not eroded by inflation and that the purchasing power of our Zimbabwean dollar is strengthened."
Musanhi said guided by its mandate to policy-making as the ruling party, Zanu-PF is working towards ensuring that salaries and wages are commensurate with basic needs.
"True to that virtue, the Second-Republic's 'engagement and re-engagement' policy position is sincerely dedicated to consistent interactions with labour unions as they are the nucleus of dialogue and finding solutions to welfare challenges affecting the workers.
To this end, we find pleasure in our solidarity with the ZCTU as we are both committed to accelerating policy efforts aimed at increasing the dignity of every worker in Zimbabwe," he said.
Musanhi said by virtue of being a pro-poor party, Zanu-PF is an enabling ideological nexus for solidarity in the quest to safeguard the worker's dignity in the face of a changing global capitalist disorder.
"Given this history and ideological burden, Zanu-PF and the Zimbabwe Congress of Trade Unions (ZCTU) are Siamese twins sustained by the umbilical cord of the class consciousness of teachers, nurses, miners, farm and mine workers among many other citizens whose skills are immensely contributing to our national fiscal growth," he said.
Source - The Chroncile